While we have been holding out for Tony Stark's J.A.R.V.I.S. — thankfully we're not holding our breath for it — the Amazon Echo ($179 @ Amazon.com) is looking to move into your home as a personal assistant before Apple and Microsoft can corner the market.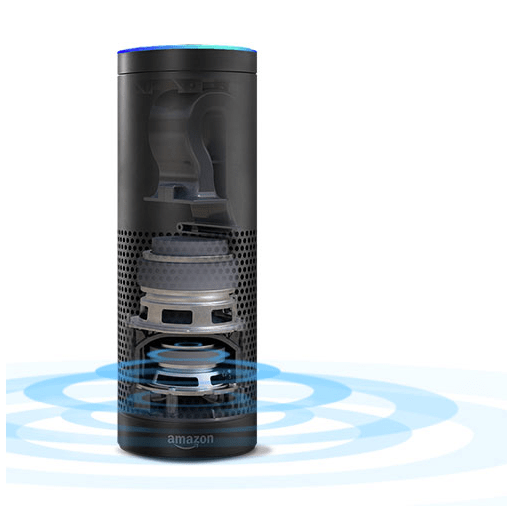 Alexa, which is Amazon's counter to Siri and Cortana, takes your orders and turns them into actions. Whether you're up close or on the other side of the room, she'll recognize your voice commands.
Also: Workout Headphones For Under $75
How does it work? Does Alexa read your mind, infiltrate your spirit, and take over your rotten soul? No, not until singularity arrives, anyway. For now, you just use specific words as Alexa's "wake word" and thereafter she'll know to listen up for instructions. What are some things she can do for you?
* Play tunes from you Amazon music library, Pandora, Prime Music, iHeartRadio
* Read audio books from audible.com
* Control lights and light switches
* Place orders from Amazon.com
* Rub your feet
Also: V-MODA Crossfade M-100 Headphones Are Totally Worth The Loot
And like other digital assistants, you can fire off questions about your schedule, ask random questions (Why does the hair on my head hate living?), get weather forecasts, set an alarm, and more. With seven microphones, you don't need to yell into it like people feel they should do with their Apple devices, and the sound output is an impressive 360 degrees of omni-directional sound. What does that mean? How the hell should we know — ask Alexa.
Wanna Read More Stuff? Unicorn Meat and 14 Other Bizarre Things You Can Actually Buy On Amazon.com