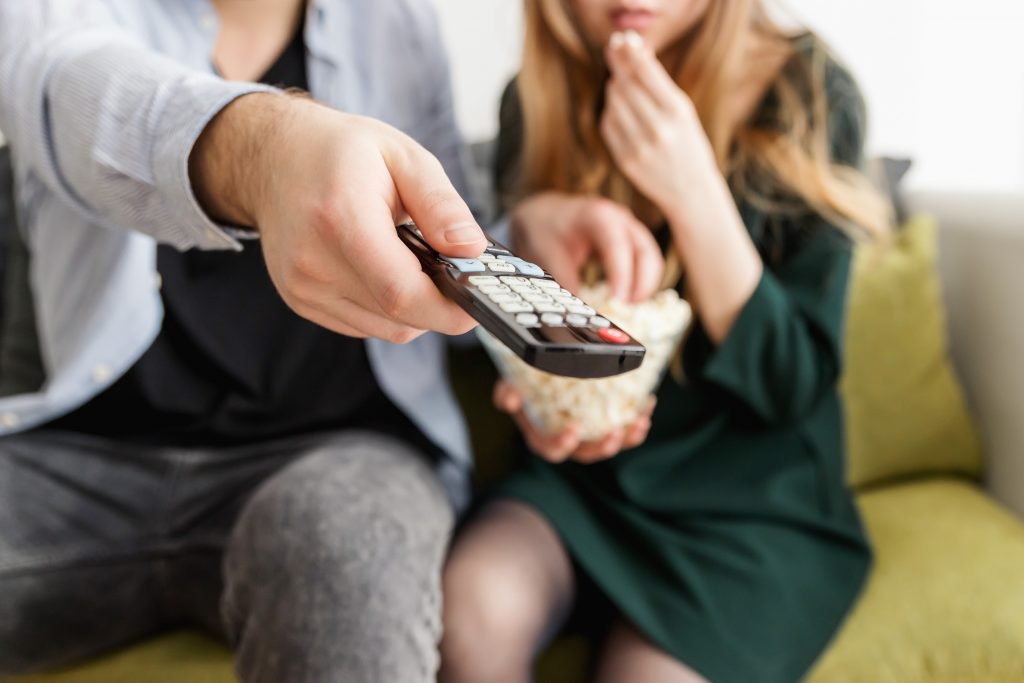 What's better than laying down on your couch and spending a whole weekend (and now even a whole week) binge-watching a TV series so great, you hardly notice when the time to play the last episode has come?

That's right, very little to none.

And while binge-watching movie sagas are one thing, TV series have something different in them that makes you hit the "next episode" button every time. But how do you choose the right series to watch? If you're going to invest so much of your time, it has to be better than good. Every episode must be out of this world.

So, let's go over five TV series (some obviously famous, other flying under the radar) and see which one will be the perfect choice for you! Ready? Let's go.
Friends
Friends are one of the shows that have gained legendary status among people of all ages. And rightfully so, it is a fun, lightweight show that you can play on your TV and just destress from your day.

It has come to the point where people to this day are binge-watching it, do a friends quiz, or even dress up like the characters for Halloween.

And with ten seasons available, you will have plenty to watch before you reach the last episode.

Game of Thrones
Six seasons of absolutely epic storytelling. While it's unlikely you haven't watched Game of Thrones until now, you can either re-watch it as there's something different each time, or you can prepare to spend the next couple of days riding dragons and rooting for your favorite pretender for the throne and pairing it with a snack.

It has a bit of everything in it, just remember to watch it without the kids in the room.

Jane the virgin
But if you're into that long, telenovela style, this one is the perfect choice for you. It has four seasons with twenty-two episodes each.

It will take you slightly longer to go through each, but just like any telenovela, you have twists, unexpected turns and enough lightweight drama to keep you entertained during every episode.

Stranger Things
Is there still someone who hasn't watched Stranger Things yet?

The world has gone crazy for the Netflix-special ever since the first season aired. Who doesn't want to join a group of kids on an adventure?

The series makes you feel like you're a part of the crew fighting the bad guys, and if you're 25 years or older, it kind of sends you back to the days when you spent playing Dungeons and Dragons with your friends.
Ozarks
Kind of a darker twist, Ozarks is a great crime drama that has plenty of things going on during each episode to keep you stuck to the screen for hours.

While it has that darker vibe to it, it's still really engaging and easy to watch, which is why we threw into the mix here.

Choosing the right series is always a gamble. While sometimes it's hard to get hooked from the first episode, we vouch for the five above.