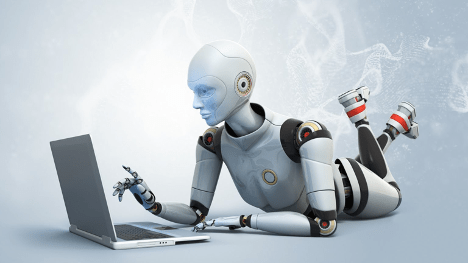 Games of chance are thousands of years old and have a huge history behind the back. And if the first games were played with sticks and stones, nowadays gamblers have access to thousands of titles on their fingertips. All you need is a list of trusted casino sites to play top-quality online blackjack games on PC or smartphone, and enough free time to enjoy the games to the fullest.
The gambling industry is constantly evolving and new technologies are entering the market at a breakneck speed. What's next? Artificial Intelligence? Augmented reality? We are sure that these trends will enter the market rather soon but today we want to talk about robots and the influence of this technology on the gambling sphere. Continue reading and be the first to learn about the latest trends.
Robots vs real players
Both players and developers have a close eye on the robots because everyone knows about the benefits this technology may bring. Players already have a chance to use robots as virtual players, who sit at a table, play pokies, blackjack, or any other online casino game. Such bot is priceless: it doesn't need lunch breaks, doesn't have to sleep, and can play games as long as you want.
This news may sound surprising for players, who gamble to feel the excitement and challenge from the game, and who want to boost their skills. Robots don't have any emotions, so won't feel the interest and happiness when winning. But still, there are many players, who would eagerly make a robot play the games of chance.
This trend became so popular that casinos started recognizing bots and forbid using them. There are even algorithms, which track gamblers, who showcase non-human features. Such players can be banned for life and, as you get, are not welcomed by the gambling site.
Why's that, you may ask? Well, because robots are programmed to win, they can spend days at a casino without feeling tired or nervous, and of course, you can change its algorithm according to the game played.
Robots vs real dealers
Technologies are improving day after day, and often it's impossible to keep track of all the changes. Unfortunately, this advancement is not always positive and one of the harmful consequences is the damage to human jobs.
For enterprises, replacing people with robots is cost-effective because these machines don't need salaries, insurances, and breaks. And online casinos have already been using this practice for a while. Basically, players don't see dealers on gambling sites, so why not replace them with bots?
This technology is able to save online casinos lots of money. After being introduced to the platform, such a robot doesn't require much funding on maintenance, and of course, it won't argue with the manager asking for a wage increase.
But is it a positive experience for players? We doubt it. Gamblers may find it rather upsetting because many of them are used to communicate with dealers especially when playing live casino games. A dealer entertains, reads the table, flirts, and keeps the atmosphere lively and laid-back. And finally, every robot can be hacked and you don't need to be a guru of programming for that.
At arm's length with robots
Online you may find lots of enthusiasts, who cheer for Artificial Intelligence and all the benefits it may bring. We won't deny that improvements in technologies are inevitable and may greatly simplify our lives but there are a few things to keep in mind.
The first, and the most obvious one, is that robots have already learned how to win a gambler. The software easily adapts to opponents and can win in literally any game. For example, in January 2017, a computer program beat a Carnegie Mellon University Ph.D. student and professor, as well as the best poker players of our age.
Once the robots master the art of winning over real gamblers, the industry will lose billions of dollars and millions of players worldwide. Yes, AI is already a reality – gambling platforms use them for collecting, processing, and storing data to exclude human errors in calculations. These robots are used to ensure the safety of networks and provide a more customized gambling approach.
Robot technologies will occupy firm positions in the gambling industry and we only need to wait a bit to see whether this union will be a positive or a negative one.