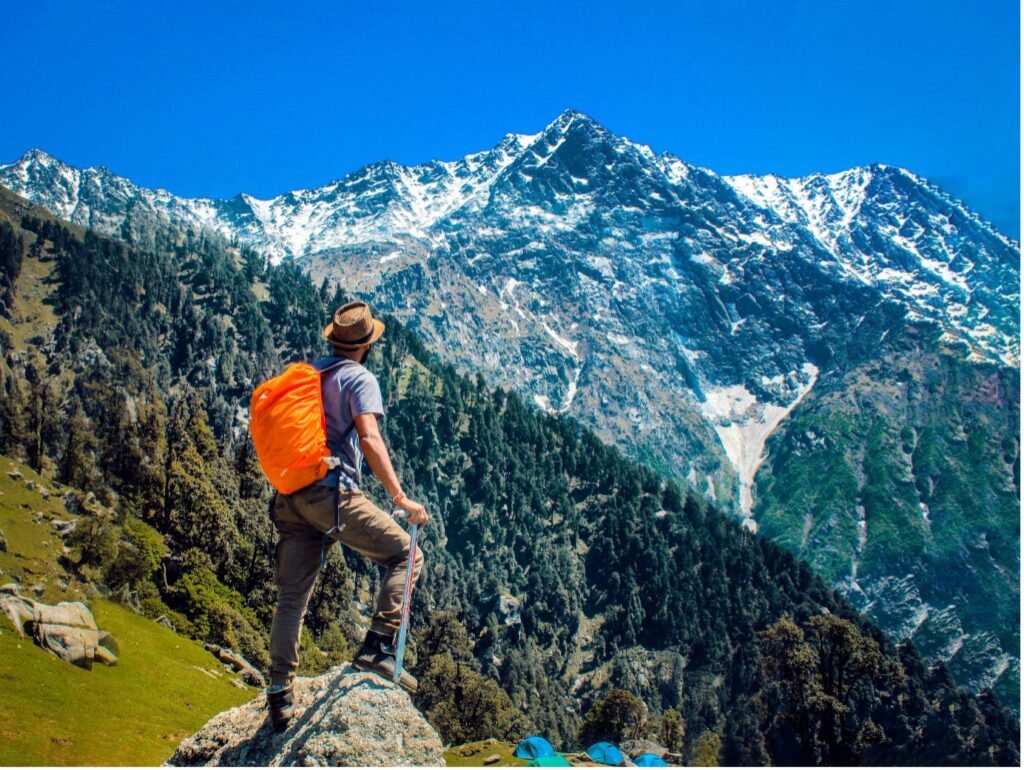 Picture this: you're standing at the edge of a hill, surrounded by trees and foliage. The greenery engulfs every direction you look in, instilling tranquility. As you pay attention to your surroundings, you notice the humming of songbirds, the buzzing of bees, and the gushing of water in a nearby stream. You look towards the horizon, and you see the mountain peaks in the distance, blanketed by a thick layer of snow. You take a deep breath, and at that moment, you're truly at peace.
Are you one of those people who've probably considered a mountain vacation before but weren't entirely convinced that it would be enjoyable? Leave the convincing to us as we'll be going over six compelling reasons why you need a mountain vacation.
1. Relatively affordable
Compared to a trip to Paris or Rome which will leave a massive hole in your wallet, a mountain vacation is a lot more affordable. The summer months are usually the offseason for most mountain retreats, and you'll find accommodations suitable for all kinds of budgets. Keep in mind that the summers are still an excellent time for a mountain vacation since temperatures at higher altitudes tend to be much lower than in cities.
Spending less on your accommodation means you'll have more to spend on recreational activities and meals. Even during the winter months, accommodation is plentiful. And if you're planning to visit Gatlinburg, Tennessee, you're in for a treat. From cozy wooden cabins to luxurious hotels with indoor pools, there's truly something for everyone.
2. Disconnect and detox
Most of us are stuck in our hectic daily routines. There's always a client presentation pending, repairs that need fixing, or an email that needs to be sent. Although technology has dramatically improved our lives, it also constantly forces us to be more productive – which isn't realistically possible. We're so immersed in our jobs and responsibilities that we rarely slow down to process our experiences. And we're so glued to the screens that we fail to look around and absorb the beauty of nature around us. It comes as no surprise that mental illnesses are on the rise.
However, taking a mountain vacation is an excellent way to distance yourself from your routines physically and metaphorically. We'd recommend uninstalling work-related and social media apps while you're on vacation so that you aren't distracted by any notifications. You can even consider carrying a feature phone for basic calls and texts instead of your smartphone.
We'd also recommend meditating while you're on vacation to help take your mind off the stresses of life. There's something remarkable about sitting down with your legs crossed and practicing mindfulness while you're at heights of thousands of meters.
3. The views
The views you will come across while on a mountain retreat can't be found on, for example, a beach. Mountainous areas harbor some of the most spectacular geographical features, from plateaus and valleys to streams and rapids.
We'd highly recommend embarking on a hiking or trekking trip. You'll likely come across local guides who can accompany you on your travels, or you can quickly search Google and find a trail that'll work for you.
While you're on your trip, make sure you're carrying a camera. It is an excellent opportunity to shoot some quality, postcard-worthy photographs which you can frame and hang in your house. If you have a camera drone, you're in luck. There's no better place to shoot aerial footage than a valley.
4. Become one with nature
Mountains and valleys have a wide variety of flora and fauna. Areas in high altitudes are difficult to urbanize, and therefore the natural environment is usually in its actual state. Mountainous zones are home to conifers of numerous kinds, which include pines and firs. If you come across any fallen cones, consider bringing them back with you – they serve as excellent indoor décor.
If you're fortunate, you may catch glimpses of deer and mountain goats. You'll want to keep your binoculars handy since you'll likely come across birds of all kinds, from owls to hummingbirds. You should also make sure to have quality binoculars. Mileseey laser rangefinder binoculars are an excellent accessory for your outdoor adventure.
To truly appreciate a vacation in the mountains, you need to stop and enjoy nature. You need to involve your senses of hearing, smell, and touch and realize just how diverse and beautiful the plant and animal kingdoms are. Spending time outdoors has been proven to improve mental wellbeing. We encourage you to have a picnic near a stream or a pond and observe and listen to the environment around you.
5. Active recreation
You really won't have an excuse to be lazy while you're on a mountain vacation. You'll find a myriad of things to do, and most won't be too far from your accommodation. In addition to hiking and trekking, tourist spots usually offer rock climbing and ziplining. If you head down to a nearby river, you'll come across all sorts of watersports. These include white-water rafting and paddleboarding. Those with an adrenaline addiction will be pleased to paraglide or take a hot air balloon ride. Mountain biking is another option, and you'll find mountain bike rental stores scattered across commercial zones.
A mountain vacation is an excellent opportunity to get some exercise and partake in physical activities. As a bonus, the high altitude will probably suppress your appetite too, which means you won't feel lazy after a meal.
6. Bonding time
A traditional vacation can be stressful. Large crowds and noisy streets aren't for everyone. Amongst all the commotion, we often forget that an essential part of a vacation is connecting with your family and loved ones.
With a mountain vacation, the underlying theme is peace and simplicity. Minimalism is the foundation for a mountainous retreat. You can keep things low-key. Things don't have to be fancy; a casual game of Uno with a hot cup of cocoa is all you need. In these simple moments, you'll connect with your family. In a state of tranquility and without any gimmicks to distract you, you'll realize how much your family means to you.
Final thoughts
With the holiday season almost beginning, this is the perfect time to start planning a vacation. And hopefully, by now, we've convinced you that your next holiday needs to be a mountain vacation. What's not to love about it? It's the perfect opportunity to let go of your worries and immerse yourself in nature. It's also ideal if you'd like to explore unique sports and spend some quality time with your family. Plus, the views are truly unforgettable.