Linus Roadster Sport ($580)
If you're a sporting type of guy but don't exactly feel the need for speed in a Top Gun kind of way, the classic styling, burly fenders, and three speeds make the Roadster Sport worth a look. Its forgiving, steel-framed velocipede comes with leather grips, a luggage rack, and a Brooks leather saddle that your ass is gonna love. The bike even comes with a mid-century alloy bell standard, so you can 'ding' your displeasure at annoying road hogs.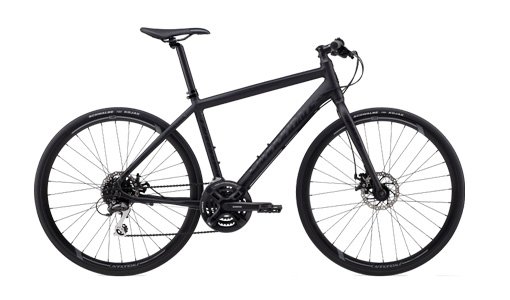 Cannondale Bad Boy 9 ($800 to $1,700)
A hybrid line siphoning the most useful characteristics of road and mountain bikes, the Bad Boys from Cannondale are a group of back-to-basics bikes that bill themselves as "urban assault vehicles." You can choose from three models: 1, 5 and 9. The Bad Boy 9, the least expensive, is understated but powerful. With a relaxed geometry (read: good for long, steady rides) applied to an aluminum frame, the bike derives power from a slightly budget-biased Shimano drivetrain. (Bad boys 1 and 5 use pricier parts.) The fatty rigid fork will provide a decent front-end experience, and while this bike won't outrace dedicated roadsters or go offroad better than pure mountain bikes, the only potholes these machines can't handle are in active minefields.