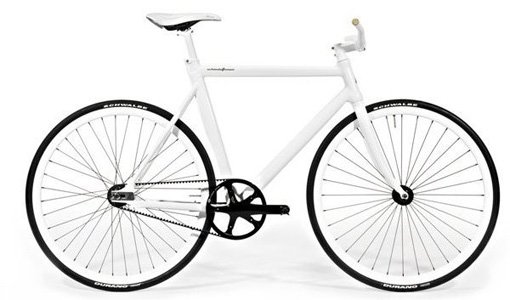 Schindelhauer Viktor ($1,895)
There's a reason bike messengers have used single-speed bikes as transportation for years: there's only one moving part in their drivetrain. This ensures the bikes can take on inclement weather and take a beating. One of the more attractive bikes to grace the single-speed category is the Viktor from Schindelhauer. With a Gates Carbon Drive belt doing most of the heavy lifting, this puppy will require less maintenance, mile for mile, than anything short of a wet log rolling downhill.
2012 Tommaso Superleggera ($2,200)
Yeah, we know it's pricey, but the Tommaso Superleggera packs a lot of power into a compact frame that'll handle nimbly in and out of traffic. Also, its parts package — Shimano Dura-Ace 7900 — will spin crisply forever. The carbon frame and fork will give your tender bits the love they crave as well.