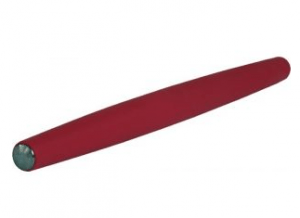 French Style Sil-Pin Silicone Rolling Pin ($35)
This non-stick 20-inch pin will steamroll pasta thinly and evenly. It's also good for rolling out bread dough, pie crusts, or bludgeoning gangs of ninjas who try to jump you while you cook. Cleanup is simple thanks to the tapered silicone ends; just wipe it down with a damp cloth. And if that's too much work for you, it's also dishwasher safe.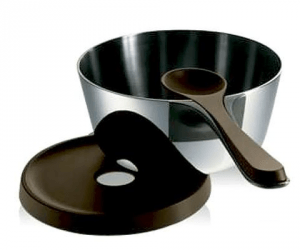 Alessi Pasta Pot ($290)
French dudes actually did something worthwhile. Kitchen gurus Alain Ducasse and Patrick Jouin made a stainless steel, dishwasher-safe pot that keeps pasta starches in the pasta instead of dumping them out with the water. That method supposedly makes the pasta taste better and richer. The pasta is sautéed in the pot, the sauce ingredients are added, and then water or broth is poured in. No draining necessary.




Aluminum Round Ravioli Ejector Stamp ($17)
The ravioli ejector stamp marks, cuts, and seals ravioli in one quick step. The Italian-made gadget is made from aluminum and makes ravioli removal easy while preventing dough from sticking inside the cutter. Also great for pranks in which you give a buddy a disfiguring round scar!