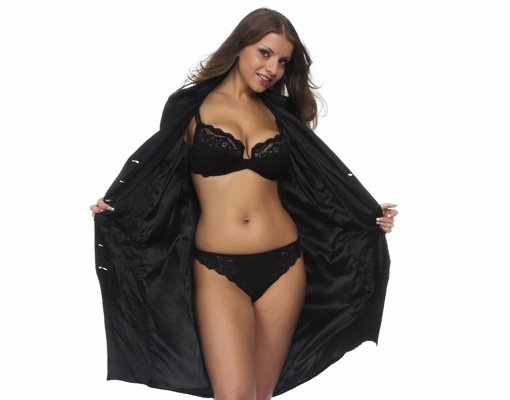 Now that's summer's over you can ditch your shorts with the floral pattern (or just trash them …) and start to worry about sleeves and scarves and winter winter. But to shield yourself from fall rainstorms, consider hooking yourself up with a stylish raincoat. Well, if things like staying dry mean something to you, anyway.
Also: 6 Great Pairs Of Boots For Guys
If you do, we recommend checking out one of these five different styles of men's raincoats that fit pretty much any fashion needs and any budget. Whether it's chilly, windy, or raining cats and dogs, you'll look good and be safe from pesky things like acid rain.

#1. TRENCH | MICHAEL KOORS GROVER TRENCH ($125-$250 @ Amazon.com)
The trench was originally a piece of military wear, but it's long since transitioned into a men's fashion staple. As the preferred coat of both hard-boiled private eyes and deviant flashers, the trench provides a sophisticated, manly look that's great for formal occasions in milder weather. This one from Burberry features water-repellent twill, two-button front pockets, and a rain guard.

#2. ANORAK | CARHARTT MEN'S INSULATED SHORELINE JACKET ($110 @ Amazon.com)
An anorak is a hooded, waterproof jacket that'll protect you in high winds and rains, making it perfect for activities like sailing and fishing, or just for making Doritos runs when the weather is lousy. Created by Eskimos for protection while hunting, anoraks have gotten shorter to allow for better mobility. They're often made from breathable fabric — like this polyester-mesh model from Carhartt — for better performance and comfort. We also love the Shoreline because it has a removable hood.