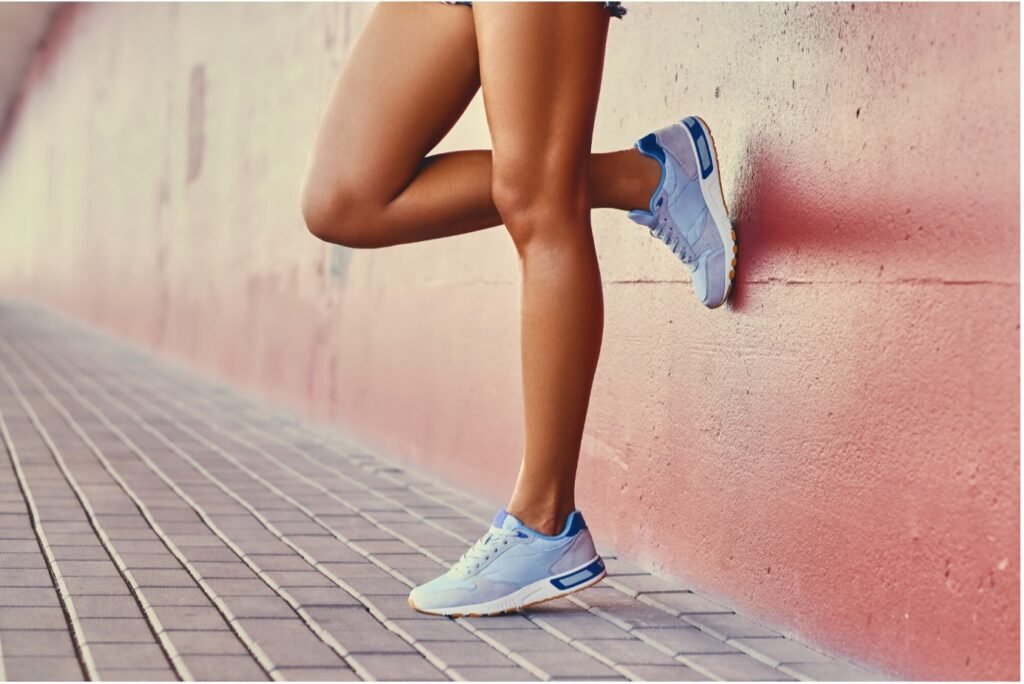 It's a great time to be a sneakerhead.
We're living in a golden age of the humble sneaker. In no other time have we had access to such a vast array of otherworldly styles, colors, brands, and mashups of the fabled footwear. And with that, we have sneaker trends to follow.
With the ephemeral nature of fashion trends, the one thing that's stayed constant throughout the decades is that the sneaker has remained the celebrated cornerstone of any great outfit.
The most versatile of the footwear-family, sneakers can be formal, painfully casual, and everything in between.
Just as every man should own a couple of decent suits, so should he have a stable of go-to kicks. Keep reading to see what's poppin' this year in the sneaker sphere.
1. The Rise of Eco-Friendly Sneaker Trends
As the forests burn and the oceans fill with plastic, everyone's looking to do their part when it comes to lessening their environmental footprint (pun intended).
Big players like Nike and Adidas have started weaving recycled fibres into their products, while Allbirds uses merino wool, eucalyptus, and sugar cane to craft their kicks, and claim to be carbon neutral.
WAES is keeping up with current sneaker trends and has gone as far as creating a fully compostable sneaker that doesn't look like garbage.
2. Less Is More
It seems that every few years we oscillate between garish, smack-you-in-the-face patterns and colors, and simple, elegant designs. The sneaker trends in 2021 seem to be leaning more towards a minimalistic approach.
Though uncomplicated shoes have always had somewhat of a share of the market, the plain white kick has become a mainstay and looks to be asserting its prominence in 2021.
3. Getting Techy With It
There was a time in the 80s when the Reebok Pump blew everyone's tiny mind. Make no mistake, that was mind-blowing stuff at the time, but as technology continues to develop at an exponential rate, there's some freaky futuristic stuff going on.
Nike has begun developing shoes with sensors in them that will track movement and pressure and report to a smartphone through Bluetooth to analyze the data.
While Adidas has taken "blade runner" literally and developed a shoe with 16 angled blades that react to any terrain creating a springy pogo-stick effect.
4. What's Old Is New Again
Suede is having a moment in the sneaker world as retro runners have been spreading like a virus and there doesn't seem to be a vaccination in the cards for 2021.
From skate shoes to athletic trainers like the Nike Air Vapormax, old school is back and bringing all of its comfortable and bulky two-tone colors with it.
5. High Fashion Collabs With Comfort
There was a time when the lowly sneaker was the antithesis to high-end brands and was something to be worn for utility and in rebellion of the haughty. Those days are gone.
With current sneaker trends, we're now seeing mashups of Gucci and Doraemon, Prada and Adidas, and Air Jordan and Dior. Finally, we can all just get along.
6. Daddy Dearest
Cool kicks aren't just for kids. For all those men that understandably spend more time raising children than they do scoping the current fashion landscape, we have the dad shoe.
Characterized by chunky soles, thick colors, and comfort over everything, the dad shoe will never go out of style.
Stay on Top Of the Latest Trends
If you found this sneaker trends post informative be sure to check out more of our articles helping men put their best foot forward in fashion, health, and life. We have a massive catalogue of helpful posts offering life skills and tips to keep the modern man on trend in the ever-changing landscape of manliness.