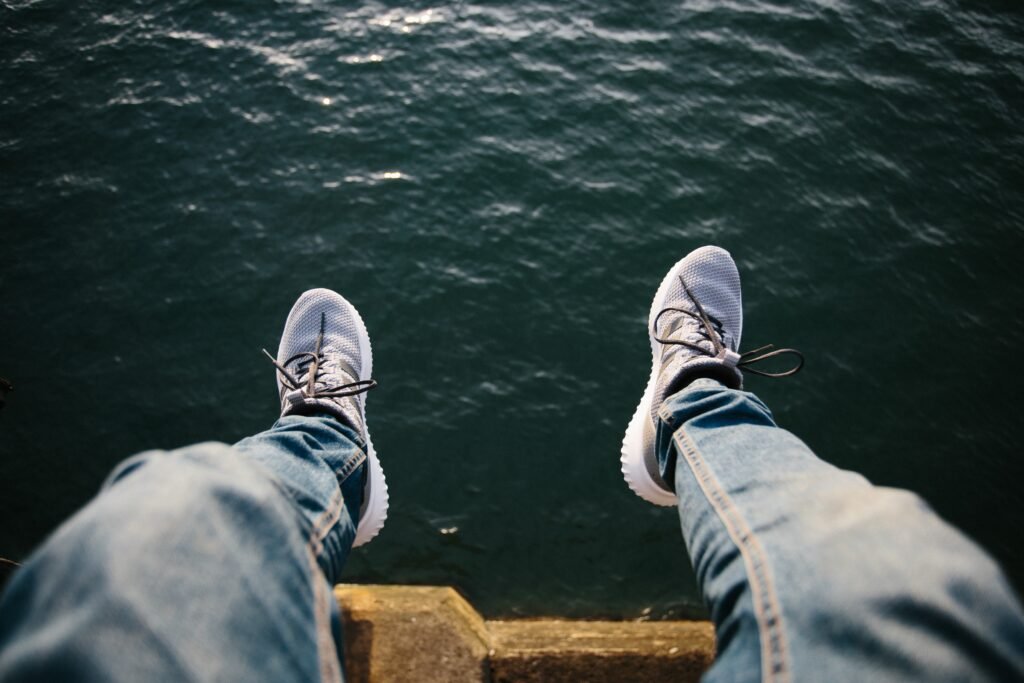 Loafers are a versatile classic that should have a place in any man's closet. They're the perfect shoes to bring a subtle, relaxed vibe for dress-up attire and an instant style upgrade when you dress down. They work with a suit when you're not in the mood for lace-ups, and they elevate jeans and a polo shirt from casual to smart casual. If you don't dig tassels or pennies, you'll still find men's loafers for you, so shop around. 
Simpler and less-adorned options abound, even those with hip, brightly colored soles. In the summer, you can wear loafers with regular socks, no-show socks, or without socks. Pair loafers with khakis and a blazer for evening cocktails or shorts and a button-down for daytime hangs. You'll be feeling comfortable and looking sharp.
Slip-ons
Slip-ons are superb in the summer. They're so easy to, well, slip on. Think of them as the loafer's softer, more casual cousin. You'll find this low, laceless silhouette in many materials: canvas, athletic mesh with suede, fleece, linen, and leather. Styles range from checkered skateboard shoes to luxe leather slip-ons versatile enough to go from a backyard barbecue to a wedding reception.
Sandals
Before you say you're not a sandal guy, hear us out. In the dog days of summer, your dogs would much rather be breezing in sandals than sweating in regular shoes. And don't sweat the style. You can find a sandal for every guy and every activity: slides for the pool or locker room, leather flip-flops for the beach, a hippy style for laid-back days, sports sandals for hiking, and huaraches for a smart casual look. Sandals and water shoes are actually the best men's beach shoes.
Sneakers
Indeed, any discussion of men's summer fashion trends has to talk sneakers. Here's the scoop on sneakers for this summer. White sneakers never grow old. Classic, clean, and stripped down, these sneakers have always been the perfect foil for casual clothes. Old school high-tops or skate sneakers are great for this wardrobe. And these days, white sneakers, especially trainers, are starring in high-end, dress-up looks as well. If the white sneakers with dress clothes look is a bridge too far for you, try tan, beige, or brown for a similar but more subtle effect.
Classic sneaker silhouettes — such as lace-up running shoes, high-tops, low-tops, and skateboard slip-ons — are as popular as ever. Whether you choose canvas, leather, suede, or mesh in white or living color, you can't go wrong pairing these timeless shapes with jeans and a polo or button-down shirt.
With just a few strategic purchases, you'll have the shoes you need to show your style and make everything you wear look better.