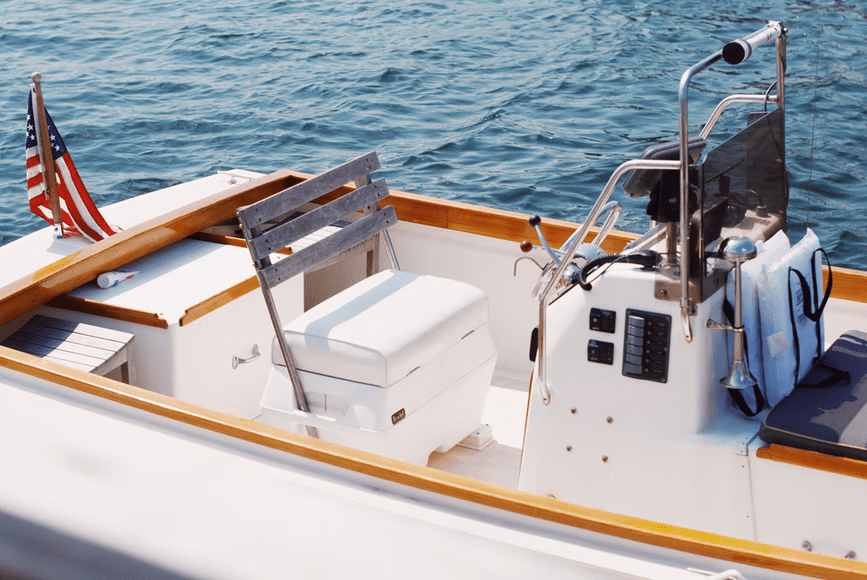 While a few boating accessories are optional and only add style to your boat, others are essential if you wish to have a seamless and safe boating experience. Departing for a water adventure without them is like going to hunt without appropriate tools. Here are the eight essential boating accessories you must have.

Boat T-top

With unpredictable weather conditions, you need a structure on your boat to provide shade and protect you against the scorching sun or rain. A T-top is a T-shaped structure attached to a console center boat with no support straps to provide 360-degree access around the center console boat for all your water activities.
While shopping, ensure you secure your T-top from a reputable brand like Stryker T-tops, which guarantees quality at a reasonable price. Their T-tops fit on nearly every center console boat made within the last 50 years.

Safety Equipment

Your safety is paramount, so you must ensure you have all the safety gear in your boat for unexpected eventualities. These include a life raft for emergency evacuation purposes, a grab bag with emergency supplies, an emergency watermaker, and a radar reflector. Other safety equipment includes a portable fire extinguisher, patching materials, a throwable PED, and SOLAS grade signals and flares.

The Boat's Medical Kit

While medical emergencies don't happen often, it's best to be prepared to avoid being caught in the middle of the water without a plan. If you have a medical kit with bandages, common drugs, and a first aid kit, you can apply it as you wait.

Marine VHF Radio or Working Phone

Sometimes the unexpected can happen while you are far away in the water. As a boat owner, you will need a way to communicate with coast guards, marine patrol, or local maritime authorities to request help. A working phone or a marine VHF radio will help you with that. The marine VHF radio also has all local and international maritime preset frequencies to inform you of unexpected weather conditions like a storm.

Basic Tool Kit

Having the required tools on your boat is such a substantial investment. You can get a preset mechanical tool kit for boats and marine applications or carry useful spares like pliers, wrench, replacement fuses, screw nuts, and bolts. With these tools, you can fix any minor problem on your boat.

Waterproof Dry Bag

Waterproof dry bags have remained the best companion for professional sailors and boating enthusiasts for more than 30 years. A waterproof bag holds your clothes, food, electronics, camera equipment, and cell phones while protecting them from water, dust, and sunlight. It keeps all your belongings safe while you engage in fishing or other water sports activity.

Spare Raincoat or Jacket

Even with 24/7 weathering monitoring, we cannot tell which angle the rain will choose to flow. Things can shift quickly, and before you come back and dock, it's already raining. Having a rain jacket or raincoat will enable you to finish your fishing or activities before returning.

Depth Sounder and Knot Log

Speed and distance information come in handy in any water navigation. Having a knot log on your boat will enable you to measure the distance and speed. On the other hand, the depth sounder will help you determine the depth to evade unintentional grounding while promoting safe navigation and sailing.
Whether you are new to boating adventure or a sailing expert, preparation is crucial for fun and safe sailing. This includes knowing the essential must-have boating accessories to buy. Use the list above to get everything you need for a seamless boating experience.