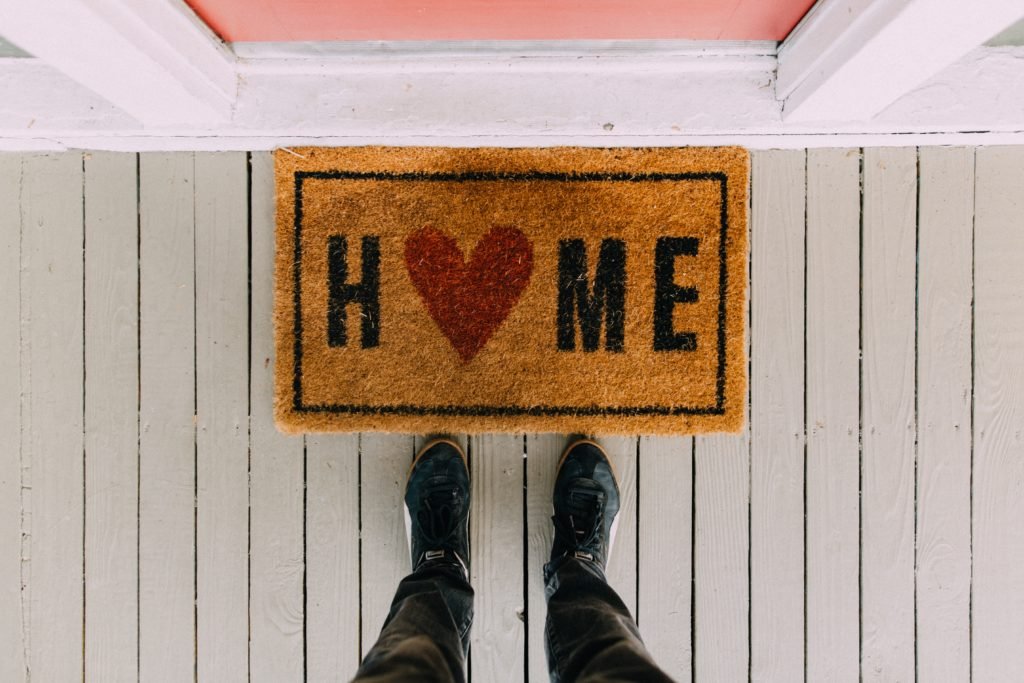 To furnish homes these days is much different than furnishing them a decade ago. Living in the "Smart" age, more technological devices have hit the market for homes – many of them that indeed make life simpler and more convenient.
There are hundreds of high-tech, nifty gadgets and home accessories to sort through to create the kind of home that you truly love. It's fun to go through and learn what's new and hot in the home niche. To help you get started sifting through all the buzz, here are 7 home accessories for those looking to simplify and spruce up their home.
Smart Outlet WIFI Plug – In the effort to simplify your home, grab a Smart outlet WIFI plug to remotely control appliances. You can connect your smartphone to the device via WIFI and use it to control things like your lights, Keurig, television, and more.


High Tech Security Device – Various security devices have hit the market in recent years, helping homeowners feel much safer.  The motion and entry sensor home security device is one home accessory that will help you feel safer. You simply connect the security device to your Smart phone, and it will notify you when there is motion in that area. You can set the device up to detect motion in or outside the home.


Video Doorbell – Along with a motion detector, you may choose to install a doorbell home alarm too. The extra protection is likely to help you feel safer while you're at home and away from home.  Many of these doorbells record video at 1080p high definition video, giving you a noticeably clear rendering of what's going on just outside your door. You can also add a personalized message that tells visitors a prerecorded message.


Customized Wallpaper – Maybe wallpaper has been out of style for a while, but more people are now using customized, removable wallpaper to decorate certain walls in their home to add some pizzazz. Companies like Eazywallz have created a number of beautiful images, designs, and patterns to transform any wall into a unique, aesthetically appealing focal point. You can find prints and murals that cater to just about every personality, including cityscapes, nature scenes, and outer space.


Smart Thermostat – Smart thermostats are high tech devices aimed to give you convenience and save you money.  A Smart thermostat is designed to learn your family's home behavior when it comes to heating and cooling.  Over time, it will tailor the temperature according to the data. Simply connect to your Smart phone and take control from there. You can program the thermostat to increase or decrease the temperature to your liking. You can also link other Smart devices.
For example, if you're due to arrive home from work at 6pm and like it to be extra cool in your home, you can program the thermostat to drop the temperature to your liking just before you get home. The same thing goes for the night as you sleep. If you like it cool as you sleep and warm when you awake, you can program the device to work those numbers for you.
Innovative TV Wall Mount – With the popularity of big screen televisions, having a quality TV brackets are essential. They're quite functional, saving space and bringing you the best way to view entertainment. Worried about the cables and cords? With the right cable cover, you'll be able to hide them from sight and simply enjoy your television.


Video Calling Screen – In a day and age where social distancing is encouraged, having a video calling screen to keep in touch with friends and family is wonderful. Facebook offers a mini and larger Smart video calling screen that allows you to connect with anyone, anywhere. You can hear others crystal clear, as it has voice enhancing features. It also has Alexa built-in, helping you have control of your other Smart devices right at your fingertips.
Enjoy these and other nifty home accessories to simplify and upgrade your home life. In a world where technology and inventions are booming, you have the opportunity to create just the kind of home atmosphere you love.