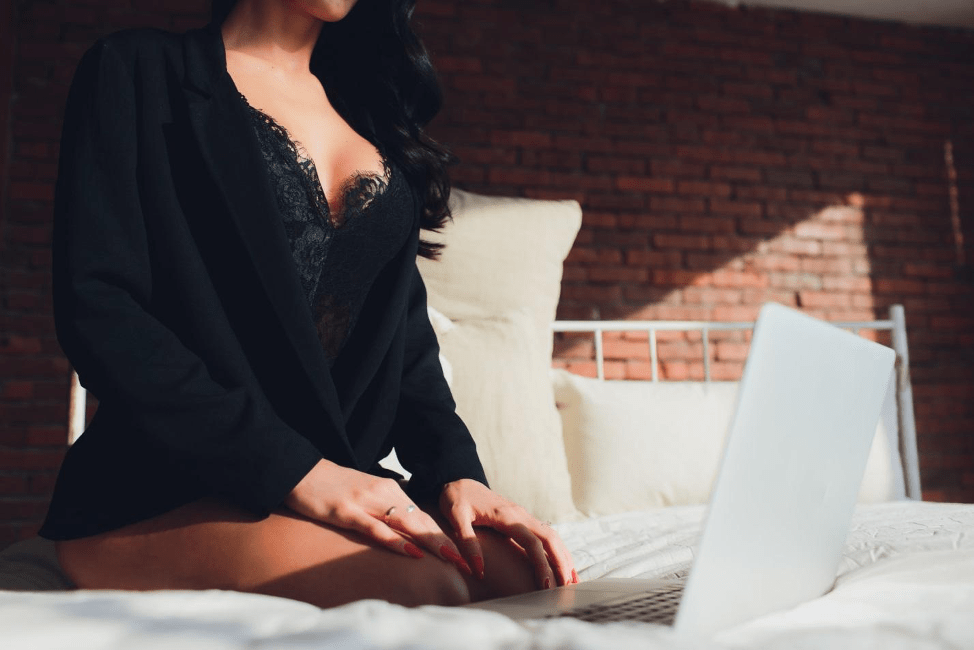 Not sure what to say to the person on the other end of the line? These 8 phone sex tips will help you get over being nervous and have more fun.
Stuck at home due to the COVID-19 quarantine? Itching for sex but you know you have to stay home to flatten the curve?
You can still fulfill your sexual needs through phone sex.
Don't fret if this is your first time having phone sex. We've got 8 useful phone sex tips to help you get comfortable and into a steady rhythm. Read on below to discover more:
1. Find Some Privacy
Nothing ruins phone sex more than sudden breaks in immersion. Before you start the call, make sure you can maintain some privacy.
Make sure the kids go to bed, make sure you won't get phone calls, and turn off the lights or stay in a room people won't knock on. Leave a "do not disturb" sign if you have to.
If you use a phone for work, get a cheap alternative phone or at least a new SIM card. This prevents random phone calls from disturbing you. Turn off the laptop too — distractions like Facebook or Instagram could pull you out of the moment too.
2. Set the Scene
One of the least-mentioned phone sex tips is to set the scene. Don't forget to get into the mood!
Once you're in a private room, light some candles. Listen to some porn, especially those with loud moans and dirty talking. Read some erotica to get your creativity and libido working.
But don't stop there.
If you've got something sexy, put it on. If you want to imagine how your phone sex partner will look like, get a photo and get your imagination going. You can even put the phone call on hold for a few minutes and start with simple sexting to get you in the right mood.
3. Don't Laugh
Take time to practice. Learn the right things to say when talking dirty. Discover the language of sex and eroticism.
Without some exploration, you might end up laughing, especially if you force yourself to say things you're not comfortable with. Laughing ruins the mood, for you and your phone sex partner, so try to avoid it.
Yes, some laughter happens during real sex but phone sex is all about building a fantasy. Try to stay in the mood and keep the sexual tension going.
4. Use Toys
As mentioned, phone sex is all about working on a fantasy. It's not real sex but it should play on your fetishes and get your mind working. The result should be sexual satisfaction and for that, you'll need something physical too.
The good news is there are sex toys for men and women alike. Pick your poison and start playing as soon as your phone sex session picks up the pace. Playing with a sex toy and your partner's voice could help you reach your climax.
Make sure you help them reach orgasm too! Even if it's sex over the phone, you have to give and take.
5. Get Vocal
Learning how to have phone sex is all about getting emotions and desires across solely with your voice. That's easier said than done. You need to learn the right phone sex lines and get loud with sexual moans to turn your partner on.
Yes, you might have to learn how to talk dirty too.
This is where some homework comes into play. Read erotica and discover what works for you. Make a few calls with phone sex professionals and get comfortable with them.
They won't make fun of you — they get paid for it, after all. Use their expertise to help you find your comfort zone and also what turns you on.
Don't hesitate to moan too. Moaning can easily turn your partner on. Unlike physical sex, they can't rely on your facial expression or movement to identify how you feel. They only have your voice so use different kinds of sexual moans, grunts, and dirty words to get a message across.
6. Create a Character
Spending time with a professional from Phone Sex Queen? Why call as your usual self when you can have fun by creating a character? Doing so can help you throw out your sexual inhibitions and try new things.
You could call as a woman who loves to submit and needs a kinky partner to punish you in the bedroom. You could call as a guy who wants to have sex with his hot secretary.
Creating a character can also help people who feel guilty about having phone sex. It's a good way to break out of your bubble and experiment with different fetishes.
7. Listen Well
Remember that phone sex involves two people. You need to turn your partner on too. The best way to identify what they love and what you should do next is to simply listen.
Listen to their cues. Pay attention to their language, to their words and their requests. Their moans could indicate if they love what you're doing or if you need to switch things up.
Use those audio cues to your advantage. They might want you to moan louder or start talking dirty even further. They might want a more vivid description of what you'll do next and playing with your sex toy can enhance the experience further.
Paying attention works two-fold. They'll listen to you too.
8. Keep Communication Going
Having phone sex with a stranger can feel awkward. That's fine as long as you do your best to keep the communication going. Even simple lines like "what are you doing now" or "moan louder for me" can help break the silence.
If you laughed or said something awkward, simply move on. Don't linger on it because then it'll stand out more and ruin the experience.
Use These Phone Sex Tips to Have the Best Experience
Don't feel shy or awkward. With these phone sex tips, you'll ease into it and have the time of your life. You'll get to fulfill your sexual fantasies and reach your climax!
Of course, enjoying your sexual dreams doesn't end with phone sex. There are other methods to enjoy yourself. Feel free to read more of our content here to discover more tips and tricks to help you have fun!