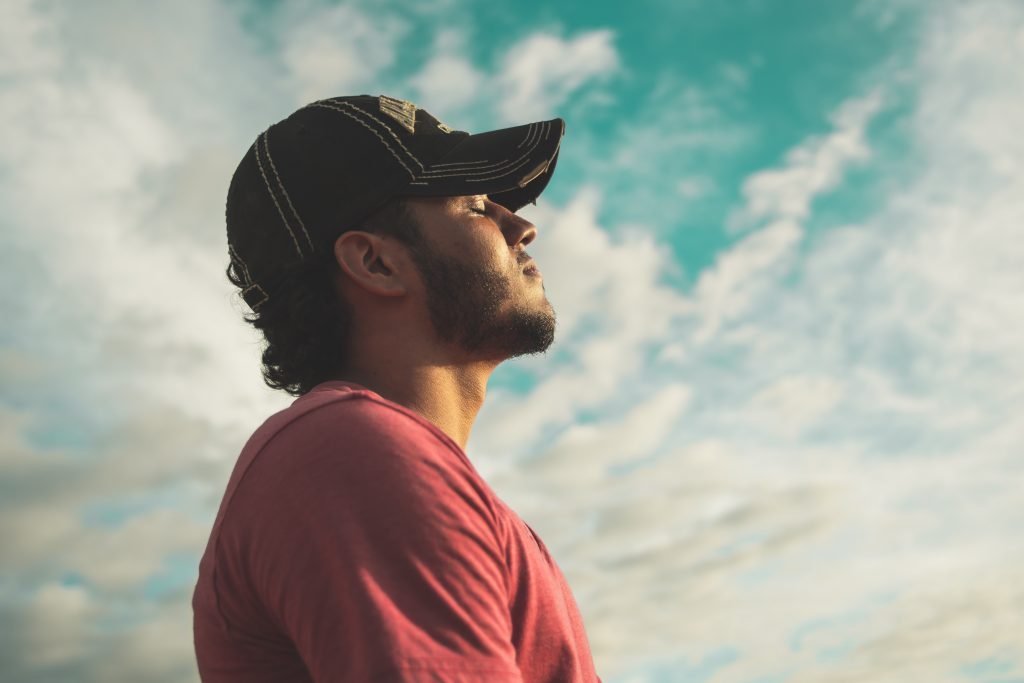 We are in the midst of an unprecedented pandemic lock down. We have not had this type of a disruption in normalcy of our lives since the world wars. Nearly 4 billion people have already been directed to stay home and in the midst of a quarantine. You maybe wondering how do you get over these horrific times. . You have been streaming social media and have the 24/7 news channels in the background to keep yourself updated on the latest news of the pandemic.

It is true that we are all anxious and terrified. Continued state of high level of anxiety can have a serious and often long lasting impact on our mind, body, and soul. An Italian Nurse Daniela Trezzi committed suicide from the fear and anxiety of the spread of this Coronavirus. Similarly, a German finance minister comitted suicide from the economic anxiety that is gripping the world economy.. The constant negative news, the social distancing, and the isolation from our support systems can leave us spiralling into a deep depression.

As we hold to our hopes of a cure to this pandemic and getting our lives back to normal, we need to do a bit more self care to take care of our wellbeing. You have to find creative ways to keep yourself fit both physically and mentally.

Here are some tips on how to take care of your mind and body during this pandemic lockdown..

1. Try Superfoods To stay healthy
It is very easy to stress eat on comfort foods to deal with this stress. It is easy to fall into a poor diet quickly. You are home all day and the fridge is stocked with all the food you need for a week. This can lead to overeating and unhealthy food habits. Habits that will not be easy to break out of. Try switching up your diet. Add some superfood, tonic herbs and supplements to your regular diet, and pay attention to balancing the diet and portion sizes. Superfoods are packed with nutritional goodies like antioxidants and vitamins that help boost your energy level and alleviate mental stress.. Superfoods Australia offers a wide range of tinctures, powders and capsules which can be added to your diet very easily.

Some of the common superfoods include blueberries, kale, and also some lesser known options like mushroom powders like Siberian Chaga, Lion's mane, Cordyceps, Reishi and many more. Other than that, there are supplements like Indonesian Ginseng, Shilajit Resin Oil, Pine pollen extract, super elixir blends and many more.

Now, how would you incorporate all this to your diet? Well, you can sprinkle a bit of superfood to your main dishes, or add them to your smoothies, coffee and tea. Only a small addition of these tonics is good enough to work on you.

2. Watch movies
Take a break from the doom and gloom of the pandemic, and indulge in a healthy dose of escapism. Turn on the news and start streaming some good movies. The lockdown days are a good opportunity to try some new genres. You can add doses of drama, comedy, epic, animation, action, war, thriller, period dramas, superheroes and many other categories. Some of the best movies from 2019 are-

1.The Irishman.
2.Frozen II.
3.Ad Astra.
4.Terminator: Dark Fate.
5.The Lion King.
6.Aladdin.
7.Us.
8.Gemini man.
9.Long shot.
10.Dark waters.
11.Midway.
12.X-Men: Phoenix.
13. The lighthouse.
14.Jojo Rabbit.
15.The Farewell.

Curl up with your loved ones or cocoon on the couch, load up on some healthy snacks, and dim the lights and turn it into a movie viewing event. Some quality time laughing away at a funny movie with your family could be the perfect dose of positivity you need to escape to. .

3. Try Physical Exercise
All that time indoors and on our couch can quickly pack on the pounds. While you are maintaining social distance and staying home, most of your hours are spent being inactive. Gyms and recreation centres are closed. It will be easy to fall behind on exercise. Time to gear up and follow some online exercise videos and virtual yoga classes and time to get active. You can do a tonne of workouts right at home.
If you have some at home gym equipment make good use of it.You should make a schedule and set goals for your workout. A good hour of sweat not only burns calories and keeps you physically fit but it will invigorate your mind and soul too. .

4. Sharpen your Cooking Skills
Long lockdown days open up opportunities to indulge in your cooking endeavors. You can practice and perfect your cooking skills.. There are thousands of online blogs platforms to walk you through making the most scrumptious dinner menu for your family to replace those restaurant meals we were so used to going out for.. . You can also subscribe to social media pages to get regular updates of recipes.

If there is a particular cuisine you like, you can learn all about the principles of that cuisine, the history, and the cooking techniques. You can even start your own social media channel to showcase your cooking skills and also virtually interact with others out there..

Cooking on social media is not only fun but also a great source to income. Once you have a large number of followers, you can actually earn money from social media sites and sponsors. You can start your own blog on cooking. Who knows you could be the owner of a restaurant five years from now and that could be your pandemic survival story. .

5. Try Board Games with Family
Board games can be really fun on lockdown days. Try some board games with kids or other family members. Just like movie time, try some light snacks while the whole family is engaged in some entertainment. Some of the best board games include-

-Chinese checkers.
-The game of life.
-Clue.
-Candy land.
-Twisters.
-Scrabble.
-Chutes and ladders.
-Sorry.
-Chess.
-Monopoly etc.

6. Quality Time with Books
You can get some good books to have quality times on quarantine days. Pick the genre that suits you most. It can be a thriller, memoir, romance, fantasy, adventure or anything else. Explore more books by your favourite authors. Download books on your favourite app, or order some on Amazon and start an online book club. Have a book reading virtual session or curl up with a cup of hot chocolate and escape the bad news. A good book can be your best companion in these tough days.

7. Keep in Virtual Touch with Friends & Family
Arguably the toughest part of this lock down is the social isolation from our network of friends and family. It is hard enough to have to deal with the loss of normalcy without the support of good friends or your family. This can lead to severe depression and loneliness. So, start new rituals of virtual happy hours where you get together online with your friends over a video call and a cocktail. Have family check-in hour and reach out to your loved ones who you won't be able to see for weeks to come.

You can try Zoom, Facebook, Whatsapp, Viber, Skype whatever suits you to get some quality time with buddies. Share your experience, talk about the latest book you read or the movie you watched or how you are dealing with this social distancing.

Don't forget the elder relatives. They are not only the most vulnerable to this disease they are also most isolated without their family members being able to visit them. Give them a good old fashioned call and spend some time with them talking.

8. Seek spiritual comfort
Whatever your faith and beliefs, some spiritual soul searching could be exactly the healing we need from the bruises of this pandemic. Meditate, pray, or perform a ritual. Do whatever it takes to get in touch with your spirituality and seek comfort.

For the religious, indulge in the religious script. For those who are not religious, try mindful meditation and an inspiring podcast about life and happiness. Dedicate some time daily for this soul comforting.
Lockdown days can be depressing, lonely, and boring. It is a major disruption to normalcy of everyday life we take for granted. As we all try to cope with this pandemic shock and imagine a life after this, try these tips to improve your daily routine. Take care of your physical, mental and emotional health and take care of your soul. We will get through this together!