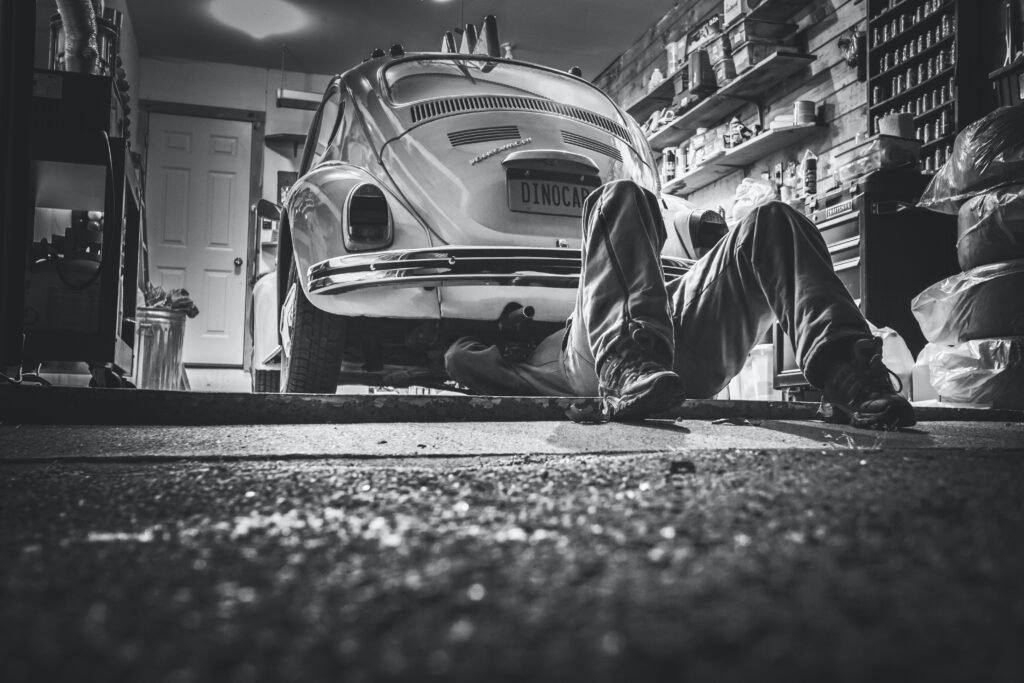 Your car is your pride and joy, so choosing the best when it comes to upkeep is vital. There's no more important decision than choosing a good, reliable auto repair shop if something goes wrong.
With the winter months fast approaching you will need to make sure you keep your vehicle in top condition, for your safety and others.
With so many choices out there it can be hard to know where to entrust both your car and your hard-earned money. So if you're ready to find your new auto repair shop here are some key considerations that you should keep in mind when making your choice.
Check Certification
It is incredibly important that you ensure that any auto repair shop you go to is properly certified. Check that they are certified by the National Institute for Automotive Service Excellence (ASE) to carry out any work you may need doing for your vehicle.
These certifications will usually be displayed in the auto shop itself, or listed on their website. This will ensure that the shop you are using is correctly qualified to be doing work on your car.
If you aren't certain of an auto shop's certification then it is definitely better to play it safe. Botched work on your car can leave you in a far worse position than you started and it's something any road user should avoid at all costs.
Choose Family Operated
You might be tempted to go to the dealer for any issues with your car, but often you will find much better service and experience in a family-owned and operated business.
Family operated businesses are more likely to provide better customer care and will truly value your custom. You need the peace of mind that a quality auto repair shop will provide and it is far better to entrust your vehicle to a family-run business than an impersonal corporation.
Paul Campanella's auto service is a great example of family-run, expert auto shops. With years of experience, you know that you will be getting the very best quality for your money. Choosing a family-run shop will mean that you will get the very best customer service and a truly personal touch to your car maintenance and repair.
Don't Wait Until Something Goes Wrong
You should make your choice of auto shop as soon as you purchase your vehicle. Waiting to make a decision on which auto repair shop you will use until after something goes wrong can cost you precious time that you will be without your car.
It also may end up meaning you make a rushed decision, as you will want your car back on the road as soon as possible. Knowing in advance the auto shop that you will choose will save you time and peace of mind in the event something does go wrong.
Be Coronavirus Aware
In these uncertain times, it can be a worry to have to leave your car in someone else's hands. Choosing a business that provides great services with coronavirus safety in mind can in turn provide you with some much-needed peace of mind.
Some shops provide a cleaning service so that you can collect your keys safe in the knowledge that your vehicle will be free of any harmful bacteria or viruses. It is definitely worth looking at any auto shop's coronavirus policy before you take your vehicle to them.
Check Reviews
Have a look at what people are saying about your chosen shop online. Don't automatically choose a shop that only has positive reviews – you want to get a rounded picture of what they and their services are like.
There are many online forums dedicated to car care, so it is also worth seeing if there is one in your local area that you can consult about the best auto shops in your town.
You can also ask friends and family for their recommendations, as word of mouth can be more reliable than trusting online reviews.
Look For Experience
You want a shop with a proven track record of providing excellent service. You also need to be sure that your chosen auto shop has experience working with your type of car. This is especially important for owners of luxury or unusual types of cars.
You should be sure that the business you are using is ready for anything that your car might throw at them – the last thing you want is for your car to be returned to you in a worse condition than you left it in.
A good auto shop will have years of experience. While that doesn't necessarily mean that you should disregard any newer auto shops that you find, it is well worth thoroughly checking the qualification and experience of the mechanics working there before you select an auto shop.
Shop Around
Check out the prices of the shops you're looking at. It is important to get a good deal but also to keep in mind that the cheapest won't necessarily be the best. You do not want to sacrifice quality to keep costs down, as this will only end up costing you more in the long run.
Choosing the first shop that you find after a quick internet search can be a risky move. It is much better to give each shop careful consideration based on what you value from an auto shop, and balance that with the cost.
A good mechanic will give warranties on replacement parts and work done. This can provide some much-needed peace of mind that the work done will be of good quality and if anything does go wrong that you will not be out of pocket.
Remember Home Maintenance
While having a dependable auto shop to turn to should things go wrong is vital, it is important not to forget that your car requires regular maintenance which you can provide at home. If your car only gets some TLC when something goes wrong then the odds are that more things will go wrong further down the road.
Have a car maintenance routine that you carry out weekly. Inspect your car for any damage, rusting, or new noises. Check that the lights are in good working order and that the tires are properly inflated and that the tread is at the right level.
Keep your car clean to prevent rust, always keep an eye on oil and radiator levels and make sure you have a supply of the correct oil and antifreeze on hand. For the colder months, you should invest in some good quality winter tires if you live somewhere prone to freezing temperatures and snow.
Conclusion
Finding your new auto repair shop is an important and involved decision. You will need to give it careful consideration to ensure that you are getting the best for your money and the appropriate experience and expertise to ensure your peace of mind.
Creating a shortlist of potential auto shops based on the criteria above will help to ensure you find the very best auto shop that your area has to offer. While it might be tempting to choose the dealer, if you put the work into choosing a good, family operated business you will find that you will truly get quality for your money.