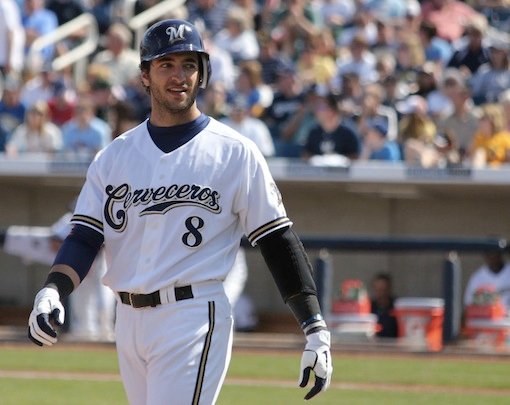 7. RYAN BRAUN IS A MARKED MAN
It was a very eventful summer for National League MVP Ryan Braun. He allegedly tested positive for steroids, weathered odd rumors about STDs, lost his slugging teammate Prince Fielder to free agency, and was exonerated for that whole steroid thing. Not that that matters, however, since the Brewers slugger will be Public Enemy No. 1 for rowdy fans at stadiums across the country as skeptics monitor his stats to determine if he's a cheat or the world's unluckiest multimillionaire.
8. THE DODGERS HAVE MAGIC
After suffering through the Frank McCourt era, Dodgers fans had the right to rejoice after the recent sale of the team to a group that counts Los Angeles god Magic Johnson as one of its investors. Not only does L.A. now have a non-corrupt owner, but it also will have the funds to maintain one of the game's crown jewels in Dodger Stadium and fortify a team that actually has a chance to compete in the weak NL West.
9. PUJOLS GOES WEST
The Los Angeles Angels shook up the baseball power dynamic when they lured Albert Pujols away from the Cardinals with an astonishing mega-deal. Pujols is one of the game's most consistent power hitters, but will he still produce as he gets older? The Angels are betting $240 million that he can.