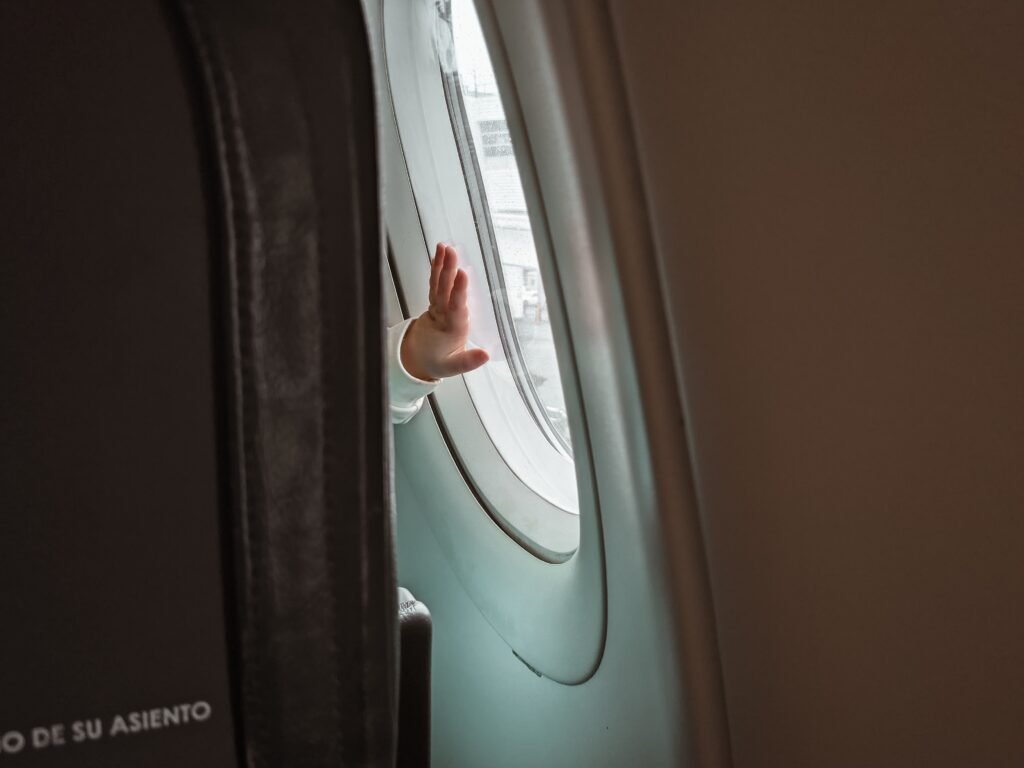 There is no amount of books that can truly prepare you for parenthood. Welcoming a baby, especially for the first time, is a joy and terror-filled roller coaster. You will feel love like you've never before, but you'll also be too severely sleep-deprived to make much sense of anything.
Once a newborn is a year old, and has been eating healthy solid foods and/or premium golden standard baby formula such as Nannycare 3, which provided proper growth and optimal development for the baby, many parents finally feel confident enough to go on a vacation. While you can consider leaving the little one with your parents, you may feel constant pangs of anxiety that will keep you from enjoying the vacation.
So if you are planning to travel with your baby without losing your mind, we're sharing some useful tips. Let's dive in.
Long-Haul Flights are a No-No
We all have witnessed wailing babies on a plane and frantic parents trying to soothe them but failing. Going on an airplane can be a challenging experience for an infant. That's why you should avoid long-haul flights or flights in general. If possible, go on a short road trip.
Carry Earplugs
If taking a flight is the only way to reach your destination, then you should be prepared to handle a fussy baby. First of all, the change in cabin pressure can make your baby irritable. So remember to carry earplugs specially designed for babies. Also, try your best not to panic if the little one starts crying.
Don't Go Alone
Going to the supermarket with your newborn is one thing, but going on a vacation is a lot more tricky. Managing all the logistics and looking after your baby can be overwhelming. Understandably, you may be looking forward to some alone time and don't want the constant company of a friend or parent. If that's the case, you should bring a nanny along. They will look after the baby while you get some much-needed rest.
Pack Meticulously
We cannot emphasize this enough but don't leave packing to the last minute. Start by preparing a list of everything you and your baby would need. This will ensure you don't leave anything important behind.
Avoid Overpacking
Bringing too much luggage is not a good idea when you're traveling with a baby. So don't pack diapers for life or carry all the baby gear you own. Stick to the essentials that you can't easily repurchase on vacation.
Choose Destination with Pleasant Weather
If you are debating where to go, pick a destination according to the weather. Anything too hot or too cold should be off-limits.
Go For Vacation Rentals
Unless you are willing to spend a fortune, a hotel room isn't going to be too grand. But at a similar price, you can book a vacation rental with a fabulous view and more than enough space. Not to mention, vacation rentals often have additional amenities such as private pools and recreational rooms. Head over to Carolina Designs Vacation Rentals for bookings.
Make Bookings & Reservations in Advance
Whether you want to enjoy dinner at a high-toned restaurant or attend a live show, you should make bookings and reservations in advance. That being said, don't plan your itinerary to a T. Some days, you may be too tired, or the baby may be irritable, and your schedule should be flexible enough to accommodate.
Find Local Babysitters
As new parents, you and your partner probably don't get enough time alone. Since you are going on a vacation, there is no better time to go on a much-deserved date night. You can find a trustworthy local babysitter through a vetted agency or a friend's recommendation. But if leaving your baby with an unfamiliar babysitter makes you nervous, don't do it.