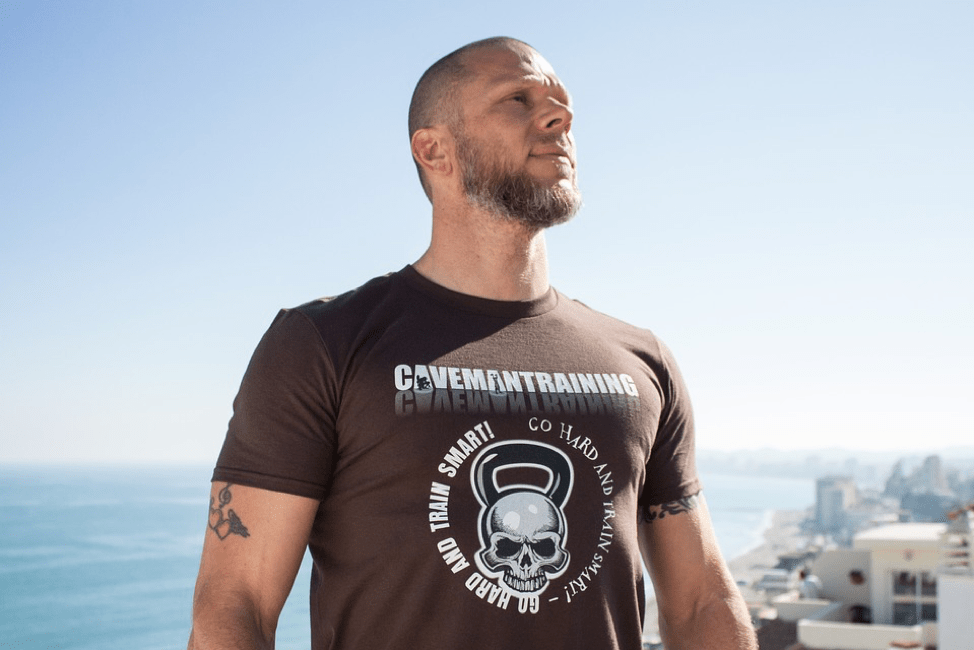 T-shirts have always been the man's favorite style option. It's simple: they're versatile and easily outlast trends. A t-shirt is the only piece of fashion that you can wear for any occasion – to the gym, to the beach, to bed, under a shirt, with a suit, and pretty much any classic men's style. Almost every man's wardrobe will have different types of t-shirts for that simple, universal look.
But are we making the most of this essential fashion piece? Do you find yourself wondering how to wear the perfect t-shirt? Here, we're going to look at five aspects you need to get right when it comes to wearing t-shirts – fit, color, fabric, style, and function.
Get the Perfect Fit
The way the t-shirt you wear fits you says a lot about you. Floppy sleeves around the shoulder and unintentionally baggy, excess fabric around your torso give the wrong impression. So does an excessively fitting look with exploding seams. The perfect t-shirt fit should only emphasize the parts of the body you're proudest of without drawing unnecessary attention to areas you're conscious of. Take a good look at your naked torso in the mirror and identify your best attributes.
Then, take a look at these expert tips to get your t-shirt fit right:
Arms – Whether regular or rolled, your t-shirt sleeves should hit just about the halfway point on your upper arm to show off your triceps and biceps.
Shoulders – Go for a slim-fitting style with seams that sit perfectly on the edge of your shoulders.
Length – Your t-shirt should be long enough for it to be comfortably tucked into your trousers, but not too long that it bunches at your waist. Just make sure that extends past your hip bone and covers your waistband.
Neck – To get this right, you have to balance between something that's not too tight and something that won't leave huge gaps around your neck. But the type of t-shirt you wear matters.
Big Chest and Narrow Waist – Look for t-shirts with tapered cuts that eliminate that draped look around your abs or mid-section.
Stomach – The top of the t-shirt should conform to your body curve slightly. A look that's too loose will hide your body shape while one that's too tight will reveal too much detail. The gentleman's way is going for the right balance.
Choose the Right Color
According to Vivid Customs, a company that specializes in creating custom shirts, hoodies, and custom hat embroidery, choosing t-shirt colors is more of a personal decision, just like what you decide to wear every day. Maybe you don't love bright colors, or you love custom t-shirts with prints. Whichever way, you have to agree that every man needs to have at least a few basic colors in the wardrobe – white, black, gray, and navy.
These neutral and timeless shades set the foundation of any stylish wardrobe. They underpin any existing look and make it easy to style for any occasion.
White – White t-shirts are must-have because they complement all skin tones. The classic white look is a staple in men's fashion wear. See James Dean for the perfect inspiration.
Black – Black has always been a popular option, but it does come with some pros and cons. Black offers a rebellious side to the classic white look and is a versatile option that pairs perfectly with most outfits. However, black fades quickly and can get warmer in the day.
Gray – Gray is available in a mixture of different shades. It virtually enhances your body shape, especially when wearing a textured t-shirt. Keep in mind though that sweat marks are more noticeable in such dark colors.
Navy – This is better than black and is suitable for wearing during the day. It pairs perfectly with jeans and creates a great tonal look for a casual style.
Colored T-shirts – There's no doubt that colored t-shirts are becoming a trend. With relaxing office dress codes and bolder fashion looks becoming the norm, more people are choosing colored t-shirts to keep things fresh and add some energy into their day-to-day looks. Try our different colored t-shirts to see what works for you. But don't go on thinking any color would do – choose the right color for your skin tone.
Fabric Matters
Of course, you'll also want to think of the t-shirt fabric you choose. 100% cotton is the most preferred choice because it lasts longer, feels lighter, and looks thinner. Cotton blends are also a great option. The label of the t-shirt provides a detailed composition of the fabric used to make the t-shirt. There are different types to choose from:
Combed cotton that is strong, smooth, and soft
Organic cotton that is more expensive than combed cotton
Pima that is the highest grade cotton that resists fading and stretching
Bamboo t-shirts that are breathable and incredibly soft
Merino wool t-shirts that are considered the most expensive
Jersey t-shirts made from cotton or a synthetic blend – comfortable and flexible
Polyester t-shirts that are light, quick-drying, and resist wrinkles but not breathable
Rayon t-shirts or viscose t-shirts made of manufactured fiber with a soft touch but wrinkles easily
How to Wear a T-Shirt in Style
When it comes to wearing t-shirts, pay attention to the collar. Always match your t-shirt collars when layering. For instance, if you're wearing a jacket that features a collar, you should wear a t-shirt with the same shape. You have to choose from a crew-neck and v-neck choice. For men with sloped shoulders or smaller chests, a crew-neck t-shirt will give your body more proposition and create an illusion of a broader upper torso and shoulders.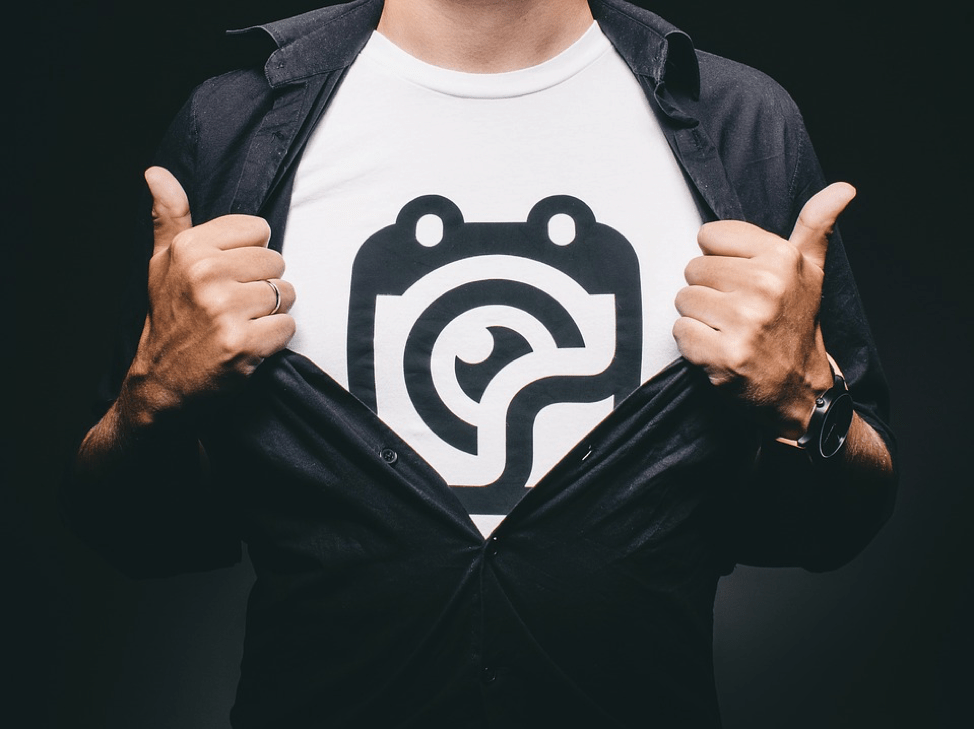 V-necks are perfect for shorter men because they create an illusion of height and length while elongating the neck. They provide the ideal balance for men with narrow faces and long necks. Stay away from deep v-necks, scoop necks, or boat necks as these tend to be trends that fit a select group of fashion gents. If you love the look, don't shy away from it. T-shirts look best when not tucked in, but if you have to, a tucked-in style looks best with tailored trousers and a short-sleeved polo shirt.
Take a look at this simple guide on how to achieve an effortless style with t-shirts. It's all about keeping it simple and stylish.
Consider Function
Maybe you're asking yourself when is it appropriate to wear that t-shirt you love? For parties and dates where you want to make a great first impression, a colored t-shirt is the best option. Consider the event and what most people are likely to wear and go for something unique. Beaches, local bars, concerts, casual parties, shopping runs, and meet-ups with close friends are all acceptable occasions to wear a t-shirt.
Conclusion
Whether you love plain t-shirts, printed t-shirts, striped t-shirts, Henley t-shirts, cotton t-shirts, long-sleeved t-shirts, or linen t-shirts, a high-quality t-shirt is an excellent fit for your existing wardrobe. Remember to maintain your t-shirts with proper care and cleaning. The relative affordability and versatility of t-shirts mean they can be worn in countless ways for that casual look. Play around with patterns, prints, colors, detailing, and materials to create a personal look.