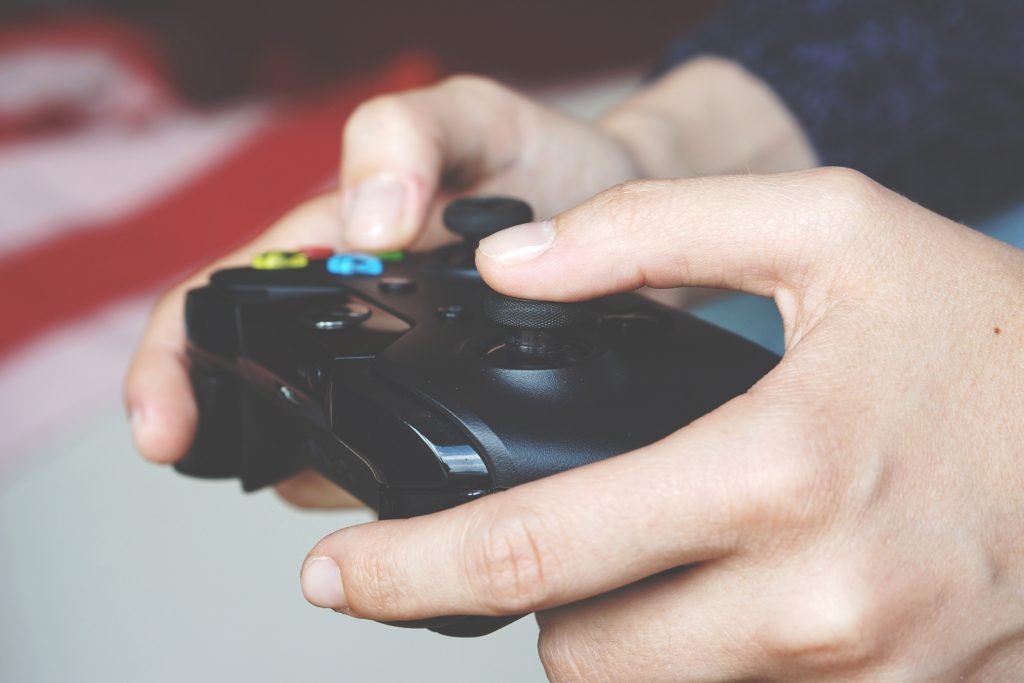 It's one of the most influential and popular television shows of the last few years, and now it's treading the well-worn path of popular entertainment properties becoming video games. That's right – 'Peaky Blinders' has been re-imagined as a video game, and it's going to be coming to the PlayStation, Xbox, and PC by the end of the summer. Almost nobody seems to have been aware that such a game was even in development, but the official trailer that was released last week has revealed that not only is the game coming, but it's nearly finished already. You are officially allowed to get very excited indeed.
Even if you've never watched a single episode of 'Peaky Blinders,' we'd be shocked if you told us that you'd never heard of it. The stunningly violent period drama has managed to do two things that most people would never believe to be possible. Firstly it's made Birmingham cool again for the first time in years, and secondly, it's made the sort of caps that your grandfather used to wear fashionable. In 2016, when the Uk first caught 'Peaky Blinders' fever, sales of flat caps in the country shot up by north of eighty percent. If you've noticed a rise in the number of people in your local pub wearing flat caps and braces, you have 'Peaky Blinders' to thank for it.
This actually isn't the first time that 'Peaky Blinders' has entered the gaming world in the past few months. In February, we saw the first-ever 'Peaky Blinders' casino game released to online slots websites, featuring sights, sounds, and even bonus features based on the television show. It joins a long line of successful entertainment properties that have gone on to become online slots, but that game didn't attract as much attention as the video game is likely to. Millions of people all over the world play slots, but they don't often generate mainstream media attention. This new video game will do – and so we should probably take a closer look at what we know and see if it has any chance of living up to the hype!
The first thing we should note is that the graphical style of the game is something of an odd choice. The developers, a company called FuturLab who've enjoyed great success in the past with 'Velocity' and its sequel, have gone for an animation style as opposed to trying to make the game look photo-realistic. Based on the trailer, the result of this is that we're going to be playing our way through a 'Peaky Blinders' cartoon as opposed to something that could be mistaken for an episode of the show. It's an unusual choice, but we could learn to love it once we've got to grips with it. Photo-realism is difficult to achieve even when operating at the maximum potential of modern technology, so perhaps it's better to approach the task this way than ending up with in-game characters on the wrong side of the uncanny valley.
The second thing that all fans need to be aware of is that the game acts as a prequel to the series. As 'Peaky Blinders' is ongoing and will air more series in the future, the developers don't want to include any content that will contradict what we might see on the screen in years to come, and so they've chosen the relatively safer territory of the past for their tale. We're told that the story will allow players to experience Tommy Shelby's rise to prominence and so his character will be the focus game, but you'll also get the opportunity to play as John, Arthur, Polly, and a few more familiar names, too. Hardcore 'Peaky Blinders' fans might be concerned that a gaming prequel might somehow contradict established canon, but we have good reason to believe that won't be the case – and that's because Steven Knight, the writer and creator of the show, is also involved.
We don't know to what extent Knight is involved in the game's production. He might have written a whole story or script, but it's probably more likely that he worked as an adviser and gave the developers some pointers. As his name is attached to the project, it's fair to assume that he's signed off on whatever story FuturLab wants to tell us, and so the narrative has been approved by the person who invented the characters. We may never get to see a 'Peaky Blinders' prequel on television, so the game might even fill in a few gaps for us, and provide us with information we've always wanted to know.
You might recall seeing news on a 'Peaky Blinders' video game around this time last year. This new announcement has nothing to do with that. That game was to be a virtual reality feature designed by the same people who recently released 'Doctor Who: The Edge of Time,' and if it's ever released at all, it will have no connection to this as-yet-untitled game whatsoever. The 'Doctor Who' game was poorly reviewed and didn't sell as many copies as its creators hoped to sell, and that might explain why there's a suspicious absence of recent news about the 'Peaky Blinders' VR title. There's been no new information to report on that front since the announcement in April last year, and so at this point, we're forced to conclude that the game is either stuck in the notorious realm of 'Development Hell,' or it's been quietly canceled with no further announcements made. Whatever the truth may be, we'll be able to play this FuturLab game a lot sooner than we can play any potential VR game.
A release date for the new game is yet to be announced, but with all the necessary work done, we're expecting to see it hit the shelves and become available for download toward the end of the summer – traditionally the biggest period all year for the launch of new games. If you've been missing your regular 'Peaky Blinders' television fix and you've binge-watched the whole show three times, you don't have much longer to wait!