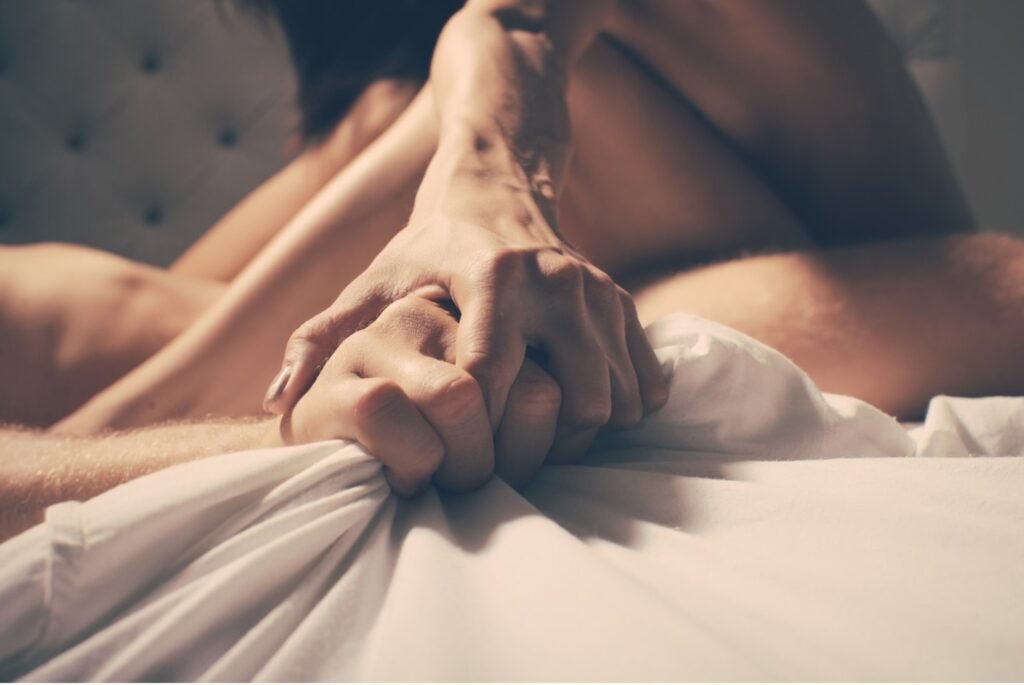 While a "normal" couple can have sex anywhere between daily to monthly, the important thing is that the sex is awesome.
Spicing up your sex life every once in a while is critical to keeping the spark alive and having good sex for the rest of your life. Read on to learn some ways that you can have better sex and keep yourself sexually confident by trying new things!
Talk to Your Partner
The most important thing to do before spicing up your sex life is to talk with your partner. Ask them what they'd like to try in the bedroom and have an open and honest conversation. This is the only way to find things that you're both excited and enthusiastic to try.
Remember that you need to establish explicit consent before trying anything new. Just because your partner agrees to one thing doesn't mean that they automatically want to do another form of sexual activity. Open discussion and listening to one another is key.
If you don't know how to get the ball rolling on these discussions or are embarrassed to open up about things you want to try, apps like Kinku have your back. You can link up with your partner and swipe right on things you're interested in trying. It will only tell the other person that you're interested in something if they swipe right, too.
Add a New Toy
Adding a new toy to the bedroom is one of the best ways that people can have more fun sex. From vibrators to dildos to fuzzy handcuffs, there's a lot that you can explore when figuring out what's right for you.
Pure Romance products are body-safe and fun to use. There's a really diverse catalog that you can browse through to find the perfect toy to suit your bedroom needs. Sit down together with your partner and browse the items on the website until you find something that looks like it might be fun to try.
Play a Sexy Game
In addition to a "Rabbit" vibrator or a pair of vibrating panties, you may want to invest in a sexy game. There are dice and card games where you can play where you roll the dice/draw a card and try the sex position that appears on it. Even if you wind up not cumming from the position that you try, you'll have a good laugh trying to get into that pose!
You also may find a game with options like 'give a lap dance,' 'give a blowjob,' etc. This will help you to become more adventurous and try new things sexually.
Start Spicing Up Your Sex Life Today
Now that you know how easy spicing up your sex life is, it's time to learn more about promoting your sexual wellness. Check out the 'wellbeing' and 'lifestyle' tabs on our home page for more ideas on how you can make your sex life both fun and safe. Here you'll find articles about awesome sex toys and new ways to connect with your partner, so start browsing!