Whether you're looking to compliment your style or shopping a gift for a buddy, a watch is a good route to take. Watches have become more of an expression of personality more than timekeepers, and chronograph watches certainly have a distinct look — sometimes old-school, othertimes high-tech, but always fashionable. Here are a handful of affordable options, with one exception, which is reserved for diehards who want wrist porn or who have plenty of cash to burn.
How to choose the perfect chronograph watch for your needs?
Chronograph watches are an excellent way to add class and sophistication to your wardrobe, but not all chronograph watches are right for every person or situation.
To choose the perfect chronograph watch for yourself or a friend, consider when and where you will be wearing it. Determine if you need a watch with more features than just a stopwatch function, such as additional timers and data displays. Also take into account personal tastes; some chronographs come in almost any color and material you can imagine from stainless steel to leather.
If you are purchasing a gift, make sure to thoroughly research the recipient's style and preferences before buying so your item won't end up collecting dust in their closet. With these things taken into consideration, you can find the perfect Chronograph watch for any occasion.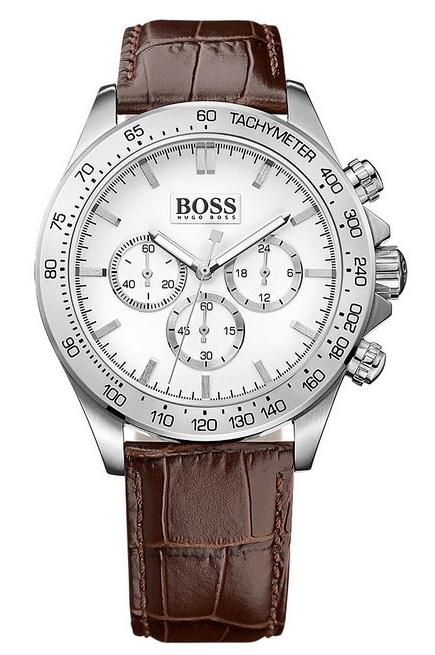 Hugo Boss Dress Quartz Watch ($211 @ Amazon.com)
Timeless and classic, this dress watch by Hugo Boss is great for corporate meetings, romantic evenings or any other occasion that calls for a touch of class. For durability, it features a stainless steel case with a water resistance of 100 meters. For the perfect contrast, it combines a dark band with a light dial to track time in style.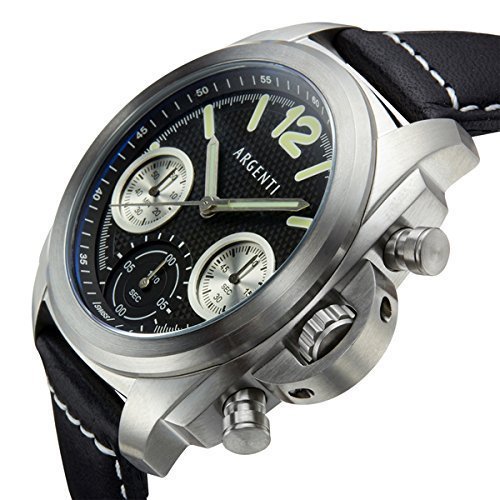 Argenti Expression ($124 @ Amazon.com)
Reminiscent of a past era, this Argenti watch is sophistication at its best. Its black band is neutral enough to complement any look you're going for, and its white stitching only adds to its classic character. Its dual-level dial, one-tenth second chronograph and luminescent hands give you the style and timekeeping abilities that you need every second of the day.
Pierre Bernard ($145 @ Amazon.com)
Sporting a hand-stitched band with alligator-inspired leather, this Pierre Bernard watch feels and looks luxurious. Its nubuck backing ensures all-day comfort, and its luminescent hands help you track time after hours. Adjustable to your wrist, it also includes a calendar display for increased functionality.

Lotus Chronograph ($284 @ Amazon.com)
With its silicone construction and jet-black hue, this Lotus watch is built for the everyday man. Veering from the norm, it features a rectangular face for added intrigue, and thanks to its weekday display, your countdown to Friday will be more pleasant than ever.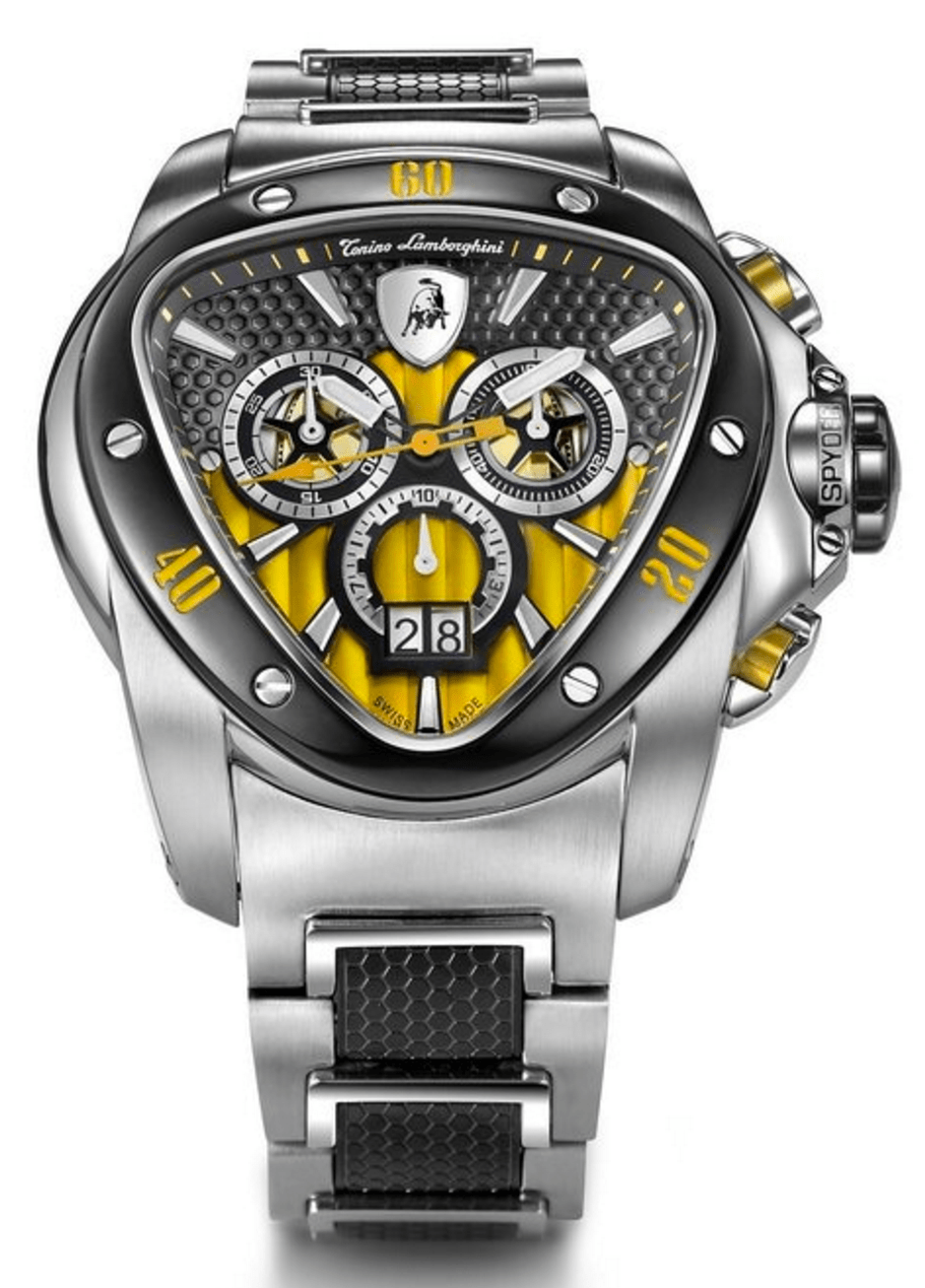 Tonino Spyder ($1,669 @ Amazon.com)
Yeah, we know it's pricey. But you're rich, right!? Even if you're not and you're just out for a high-quality watch that looks cool as hell, this number from Tonino Spyder is worth it. Crafted in Italy, it boasts a crystal face for pristine clarity. Declaring its place in the Lamborghini family, it features a masculine band that's reminiscent of a tire as well as a durable, water-resistant construction for those evenings that get a little weird and wild.








Also Read: 7 Awesome Watches Under $300
Just a reminder: Your options aren't limited to chronograph watches.