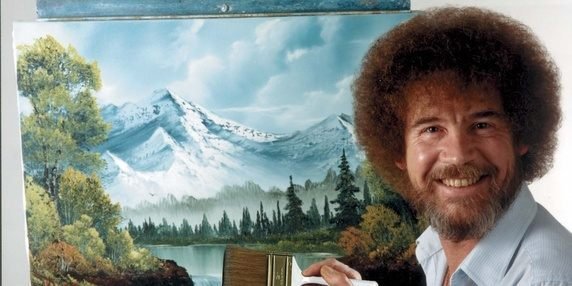 Sometimes, and we're sorry to say this to our curly-haired pals, but even the best men's shampoo can't do much if the weather is humid. Does that mean curly hair a blessing or a curse? Well, it's both, depending on how you treat it. The best men's shampoos for curly hair will accentuate having hair (read: you're not balding) but keep it manageable with the right product. An easy way to make it work is to keep the length short. That'll keep unruly, frizzy ringlets under your control. Buf if you're a guy who digs longer hairstyles, keep it moisturized.
Think of it as feeding your hungry curls: nourish them and they'll be full, sleek, and shiny. Forget to and you're more likely to have a ball of knots that looks and feels like hay. What guy has gotten laid with hay for hair? Just our scarecrow (it's a long, gross story). You don't need to wash curly hair on a daily basis because it's naturally dry. But when you do it's imperative that you don't go too cheap. Some of the best shampoos for guys with curly hair include …
#1. J.R. Liggett Bar Shampoo, Virgin Coconut Aragan Oil ($7 @ Amazon.com)
One of the best shampoos for men with curly hair unsurprisingly goes heavy on natural ingredients: coconut and argan oil. It forms a rich and creamy foam and leaves hair clean and soft after rinse. Bonus: you'll smell like coconuts.
#2. Bumble and Bumble Curl Sulfate Free Shampoo ($29 @ Amazon.com)
This mild and gentle shampoo was created for guys who wash their hair frequently — even though we just told you not to do that. (Dude, do you ever listen!?) Made with a blend of exotic Brazilian oils and Capuacu butter, it detangles and smooths heavy curls, producing wavy hair structure. The absence of sulfates makes the formula extremely mild and appropriate for daily use.
#3. Louise Galvin Nourishing Conditioner For Dry ($29 @ Amazon.com)
Ingredients like almond, linseed, and honey extract nourish hair while providing moisture. In fact, it's one of the best natural shampoos because it relies on oils instead of chemicals. Even better: the company refuses to test on animals (which is a great aside if she stays over and uses your shampoo). In the end, Louse Galvin's curly-hair stopper prevents split ends and breakages and provides your scalp stronger natural defence.
#4. American Crew Daily Moisturizing Shampoo ($15 and up @ Amazon.com)
American Crew contains rosemary and thyme extracts, as well as wheat protein to keep your wavy mane strong. Additions such as rice bran oil provide additional elasticity and moisture, while camomile extract supplies soothing and softening effect.
#5. Redken Fresh Curls Shampoo & Conditioner ($53 @ Amazon.com)
Redken's sulfate free shampoo will protect your head from humidity and provide a smooth, silky style. Based on a mixture of exotic oils, it is free of harmful chemicals and suitable for frequent use.
Also Read: 10 Haircuts Hot Women Love