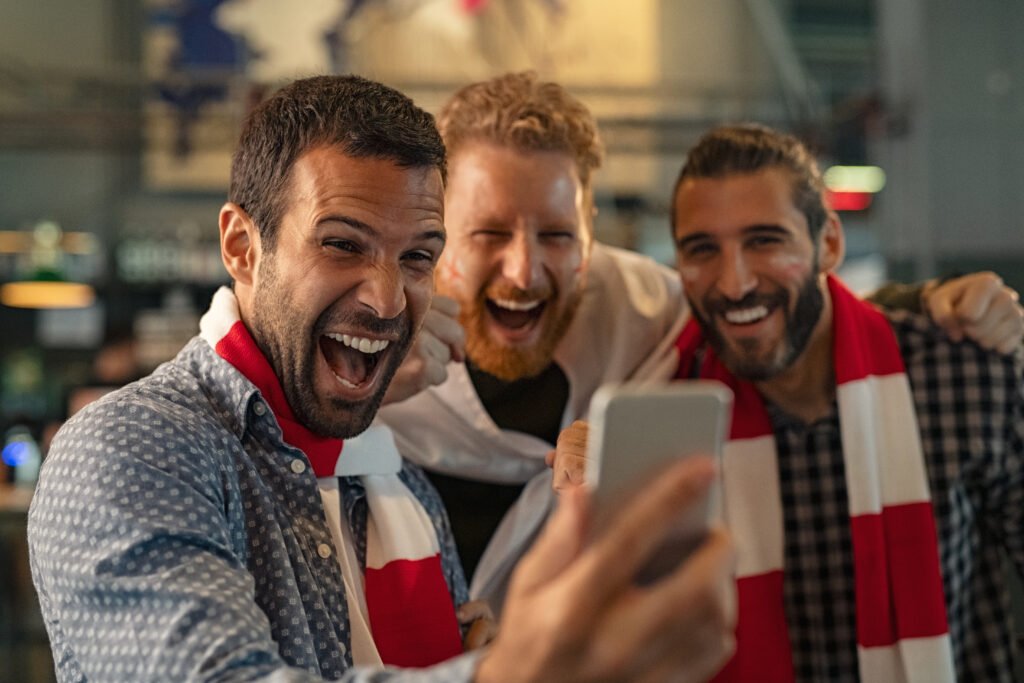 A lot of people enjoy watching sports events on TV or online. Often, they bet on their favorite players or teams to ramp up the thrill of viewing these events. Fortunately, online sports betting has become quite popular, which is an added form of entertainment, especially during the current coronavirus pandemic.
How does one go about betting on sports online? There are many betting websites that are available on the internet. These websites have millions of members from around the world. In order to register and place an online bet, you have to fill out a simple form that tells the site about your betting preferences. Then, the site will provide the bettor with options to choose from.
Legal online sports betting platforms will generally tell the bettor how much money they can place on a particular team. It may also provide more information for them to make informed bets. A primary advantage of betting systems is that they make it easy for the bettor to monitor the progress of their bet.
If you're new to online sports betting, here are some tips that can help you:
1. Know Your Risk Tolerance
There's one factor that you need to determine before starting a bet–identify your risk tolerance. This aspect is subjective, which means that another person's betting habits and preferences might not work for you.
You have to ask yourself how much you're willing to risk. Some are conservative bettors–they prefer to bet low and get minimal profit. The benefit of this type of player is that they don't lose a lot of money. On the other hand, there are significant risk-takers who don't mind putting in a considerable amount of cash on a team, especially if they see that the odds of winning are high.
You have to make sure that you know your risk tolerance so that you don't get discouraged or disappointed when you lose a few times.
2. Watch Sports Events to Stay Updated
It's relatively easy to bet on your favorite sport online since you're familiar, or maybe even proficient, on the ins and outs of the game. However, your primary sport of choice might not always hold events regularly. There may be some months where there aren't any activities from the team.
If you're doing sports betting as sort of a side hustle, you'd want to become familiar with different games so that you can place a bet anytime. With this, you must watch various sports events and understand the principles behind the gameplay to improve your chances of winning.
Aside from watching sports events, you can also visit the website of the various teams or go to a site dedicated to this topic that covers all sorts of sports and sporting events. By doing so, you'll be updated on the latest news. You'll also get to keep tabs on statistics regarding the players of a particular game or event.
3. Be Objective
When betting on sports online, in order to increase your chances of winning, you need to learn to bet with your brain and not your heart, which is not as difficult as it seems. The reason why so many people lose when gambling is because they make inaccurate judgments by getting overexcited and going all-in instead of taking a step back and assessing the situation objectively.
When betting, it's important to learn how to control your emotions. Study the statistics and figure out the logical outcome with the information you have. Moreover, you shouldn't always bet for your favorite team. You have to understand that, sometimes, you may have to go against them to win some money.
4. Set Your Expectations
When getting into sports betting, one of the things that you need to know is to set realistic expectations. The first thing to do when thinking about what your expectations should be when betting on sports is to look at past performances.
If a particular athlete has done well in the past and if there have been any records of their winning runs, you may want to consider these. This can give you some information about the team you're betting on.
5. Understand the Terms
You should also be knowledgeable about the terms that are frequently used on online betting platforms and websites. Words like favorites, underdogs, and spreads are prevalent in these sites. Plus, your success may be influenced by your understanding of these jargons.
Conclusion
Online sports betting can be a form of entertainment that can help you earn a little money on the side. Just remember, though, that it's gambling, hence there are still risks involved when you place a bet. Follow these tips to improve your chances of winning.