If you're not providing your smartphone with a cool and protective case, shame on you, guy. Your phone does so much for you — keeps you connected to the internet; allows you to post dumb updates on social media; serves as an alarm clock; tracks your steps taken and calories burned; allows you to kill boredom by playing video games, etc. So with all of the nice things your device does for you, the least you can do is take care of it.
Alternatively, your smartphone is also pretty damn expensive. And even with insurance on an iPhone, a cracked screen will cost you $150 to fix. Is that something you want to spend? Us either. For those in need of a cool case — whether you use an Android or iPhone — here are some top selects …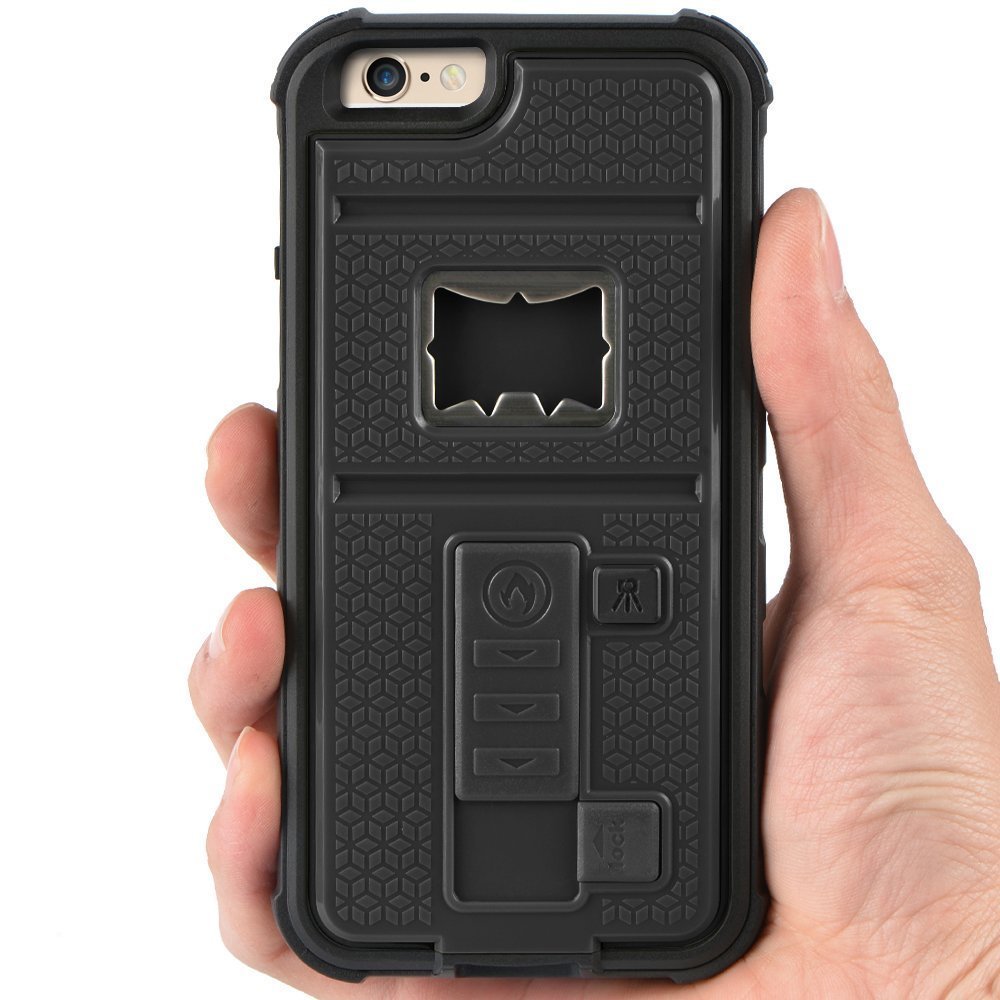 #1. ZVE iPhone 6 Case ($19 @ Amazon.com)
It's rugged and a little bulky, but the iPhone case is a multifunctional tool that provides you with a bezel embedded into the four corners to protect against impact. Other highlights include a cigarette light cover, bottle opener and a stable tripod.  If the black is too Batmany for you, there are nine other color options available.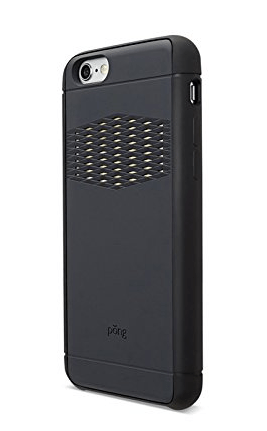 #2. Pong Rugged iPhone 6 Plus Case  ($70 @ Amazon.com)
Not only does this iPhone 6 cut down the radiation by up to 89 percent below the FCC limit, there is an attached antenna which instantaneously connects with the built-in antenna inside your phone. And for you clumsy goons out there, this case has been U.S. military drop tested. Read: this beast is tough as hell.
#3. Spigen Slim Armor CS Case for iPhone 6 ($24 @ Amazon.com)
You can stash up to two credit cards inside of a secret compartment — great for vacations, by the way. Plus, the spider web pattern effectively absorbs shocks and the matte and polycarbonate material provide additional armor to protect your device.
#4. GMYLE Wooden Wallet Case for iPhone 6 Plus ($8 @ Amazon.com)
The folding wallet-style wooden case comes in five shades, along with a magnetic closing flap to shield your phone from accidental scratches. There is no need to remove the sleek, polished case to utilize the phone's ports.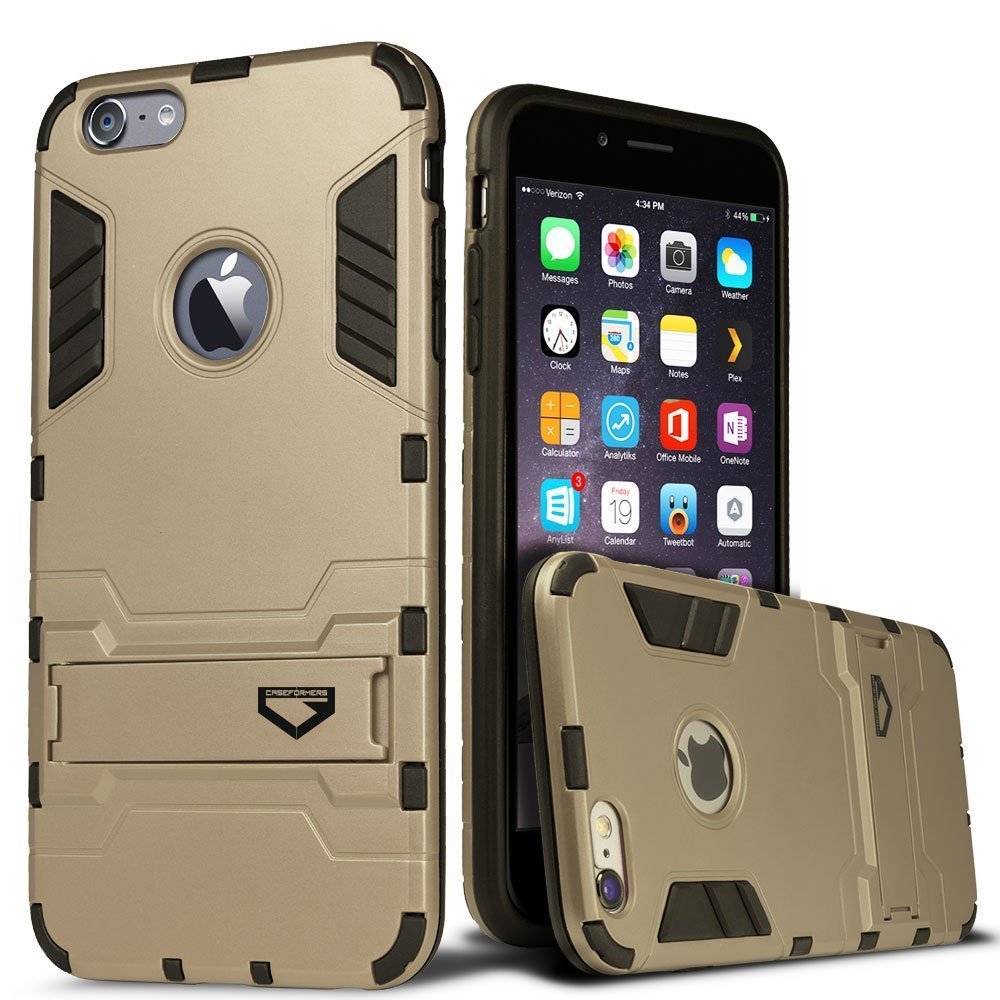 #5. CASEFORMERS Ultra Slim Armor Case for iPhone 6 ($9 @ Amazon.com)
Got butterfingers? The case was designed with a rubber perimeter which makes the device easy to hold and prevents  slipping. The rubberized material prevents the phone from dangerous impact and accidents. The sleek cover also comes with a bonus kickstand.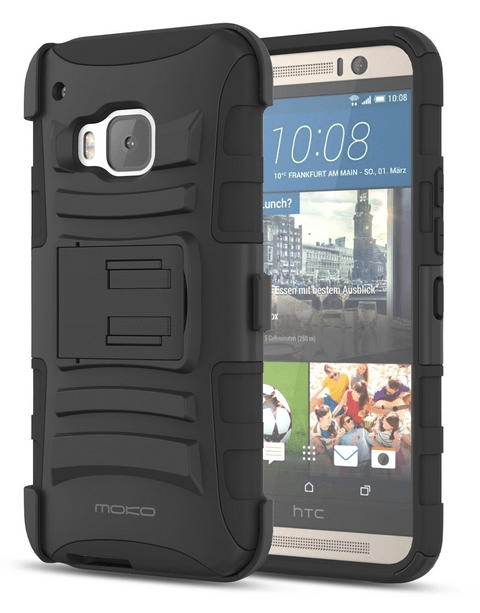 #6. HTC One M9 MoKo Holster Cover Case with Swivel Belt Clip ($7 @ Amazon.com)
Clip the case to your belt for runs or during your commute when you want to switch playlists without digging into your pocket. The shock-resistant design is both convenient and masculine all at once, with a silicon inner layer to guard your Android device.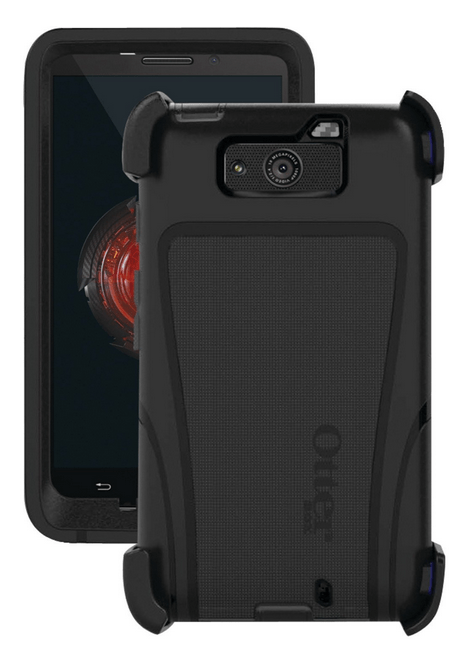 #7. OtterBox Defender Series Case for Motorola DROID MAXX ($33 @ Amazon.com)
The Otterbox Defender series presents a rugged, armored case that holds strong against dropping and scratching. The built-in screen protector will keep the display crisp and clean — made for heavy duty use and accidents.
#8. WAWO Leather Wallet Flip Cover Case with Credit Card ID/Pocket Money Slot for Samsung Galaxy S6 ($6 @ Amazon.com)
Designed for easy card carrying, the stylish and lightweight leather case protects your Galaxy S6 from accidents and everyday events which can cause scratches.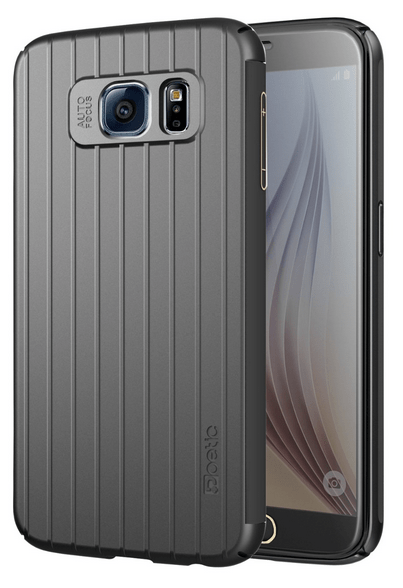 #9. Poetic Samsung Galaxy S6 Case ($10 @ Amazon.com)
The Galaxy S6 polycarbonate case debuts a touch-sensitive cover which allows you to easily answer or reject calls. The raised bezel pattern allows a sturdy grip and protects from scratches on the surface. The front and back cover is plastic.
#10. Heavy Duty High Impact Hybrid Protective Case ($10 @ Amazon.com)
Its molded edges offer extra grip support and the raised lip keeps the screen safe if it happens to nosedive toward the floor. The inner is made of soft silicone to mold to your device, while the outside is a tough shell that'll keep dings and scratches from occurring on you phone's body.






Next Article: Is The jimmyCASE Worth It?