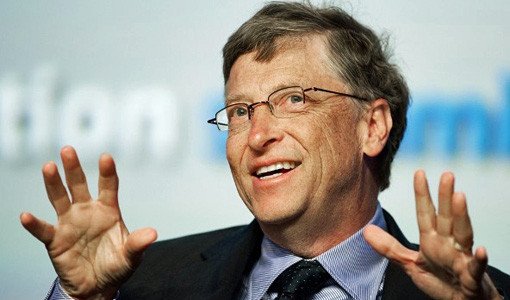 Bill Gates has had something on his mind: Penises. Well, condoms actually … but close enough. He's just not happy with them, saying they "decrease pleasure as compared to no condom." To change that, he's on a mission to create a bigger stronger harder better condom — and he needs your help.
Through his Grand Challenges website, Gates has offered a $100,000 grant to anyone who can design "the next generation condom that significantly preserves or enhances pleasure" and promotes "regular use." There's also a potential to receive $1 million for additional funding.
Also Read: Funny Condoms You Can Actually Buy
While there's at least one survey that says Gates is wrong about condoms being an irritant during sex, we're not interested in getting into an argument with the guy over the sensitivity level of his penis. The sad truth is, despite an ability to prevent unwanted pregnancy and the transfer of HIV and other STDs that turn your dick into a blowtorch, condom use among teenagers is higher than adults (between 69 and 80 percent of teens use them regularly during sex, according to ABC News).
Plus, the condom is overdue for an upgrade. Sure there have been slight tweaks like changing texture (condoms were made from rubber to latex in 1922, then polyurethane in '94, and polyisoprene in '08), but overall they've essentially stayed the same. So if a revamp helps promote their use, kudos to Gates' numb sandpaper wiener for the idea.
If you think you have what it takes, get your head out of your ass and put it into your crotch because the May 7 deadline is creeping up. We're sure whatever you come up with will be better than this …