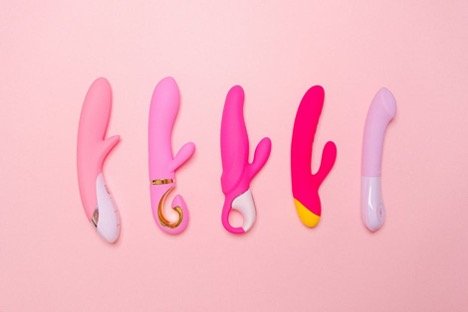 Around 53% of Americans use sex toys to improve their sexual experience.
Experimenting with sex toys lets you bond with your partner, relieves stress, and can even help you sleep. Perhaps you're eager to buy your first sex toy but you're overwhelmed by the wealth of options.
Sounds like you? Don't worry, you've come to the right place. Here's everything you need to know.
Figure Out Your Desired Sensation
One of the most important bits of sex toy advice is to decide what sensation you're after. There is a toy for everyone whether you want a stimulating butt plug or a vibrator for external pleasure.
Note, there are five top sensations which include internal, clitoral, an internal-clitoral combo, anal, and double penetration. So once you've decided which one you want, use these as a starting point.
Regardless of what you pick, there are hundreds of varieties so consider the shape, material, and whether it vibrates. If you're unconfident about your first purchase, check out these tips to help you.
Start Small
Before shooting off your first sex toy questions, know you should always start small. Unless you're confident about using an enormous vibrator, slowly increase the size until you find the best fit.
If you're interested in external stimulation, then try a fun-sized vibrator as they're still powerful. Or get a toy that provides a combination of both so you're not missing out.
Be Mindful of the Material
As you browse sex toys, consider the material as this could affect your health. Find products that have been FDA-approved like silicone, stainless steel, and aluminum.
If you're worried about the quality, contact the retailer and they should provide an in-depth product description so you know it's safe.
Look for the "Body-Safe" Label
Talking of sex toy safety, make sure the product features a "body-safe" label. The most popular materials are non-porous silicone, glass, and wood but do extra research like reading customer reviews to ensure it's legitimate.
Generally, body-safe toys are porous, so they're non-toxic and can be thoroughly cleaned. The shape is also crucial, especially if you're after butt plugs, as the design will prevent it from getting stuck inside you.
Invest in Lube
As a newbie, maximize your first sex toy experience with a water-based lube.
This will make it more pleasurable especially if you've chosen a penetrative toy. But note, silicone-based lube shouldn't be used with silicone toys whereas oil-based lube shouldn't mix with latex condoms.
That's How to Buy Your First Sex Toy
Hopefully, after reading this article, you now know how to buy your first sex toy.
Before you shop, determine the type of sensation you're after and whether you want an internal or external product. Make sure you check for the body-safe label, find the desired material, and load up on lube for the ultimate experience. Happy shopping!
Did you find this article helpful? Great! Then check out our posts on everything from Advertising to Technology.