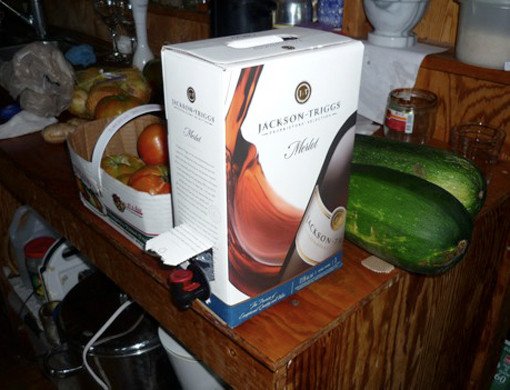 CARDBOARD BOXES DON'T SHATTER
If you knock a bottle of wine off the kitchen counter, chances are it will shatter and create a mess, and you'll be forced to shout, "Shut up! I'm not drunk! It was an accident!" even though you are all alone. But boxes don't shatter, so nothing gets damaged if it's dropped. That makes boxes of wine better for on-the-go drinking, like when you're heading to the beach, pool, or cemetery.
YOU'LL IMPRESS CUTE ENVIRONMENTALISTS
"Most boxes hold a lot more wine than bottles, so you're using less packaging by drinking from a box," Williams says. "Also, recycled glass isn't that common in wine bottles."
If you're ready to give box wine a chance, these three are a great place to start …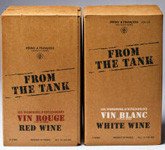 From the Tank Côtes du Rhône | $37 for a 3L box
Expect a tart, fruity taste with the white and a smoky taste from the red. There's basically nothing artificial used in the winemaking process, so what you're drinking to excess is booze the way Ma Nature intended.
Climber Pouch Chardonnay or Cabernet Sauvignon | $17 for a 1.5L pouch
The packaging is light, has a easy-grab handle, and will earn you a gold star from Captain Planet (each pouch contains an 80 percent lower carbon footprint than two glass bottles). Taste-wise, it's fruity but with relatively low acidity.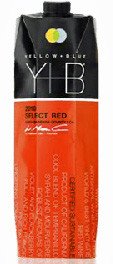 Yellow+Blue Select Red | $9 for a 1L box
All of the Yellow + Blue wines are certified organic — growers don't use pesticides or synthetic fertilizers in their vineyards — and their Select Red is an affordable and tasty blend of Tempranillo, Mourvedre, and Syrah. It goes well with grilled meats.