Action, danger, nudity, and a T-rex, this shower curtain turns your bathing ritual into a truly noteworthy adventure. Plus, who doesn't love dinosaurs?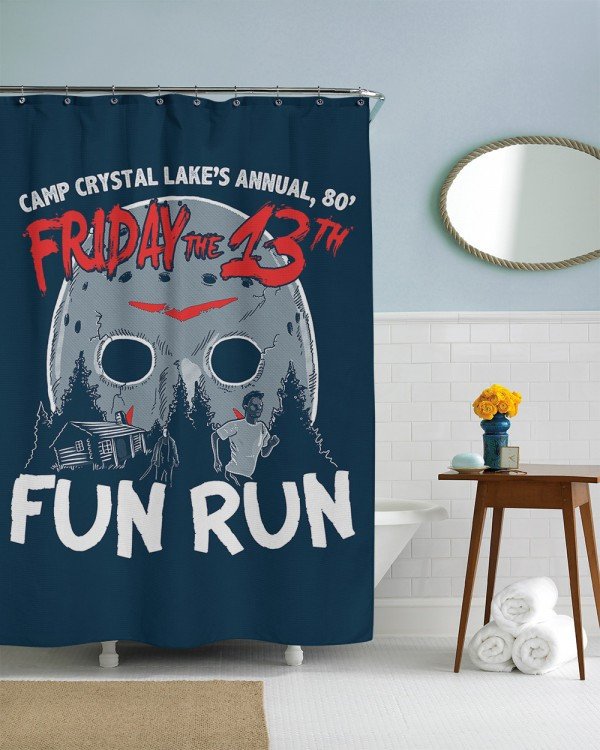 Why spend all of your wittiness for your t-shirt collection? Decorate your bathroom with pride, wit, and throwbacks to vintage horror movies.
If you're a sea man (heh heh) or simply envision the day when monsters will roam the planet — be patient, it'll happen), the search for the coolest shower curtain ends here.
If you're looking for a cool shower curtain, there are plenty of great options out there for guys. Just make sure to pick one that fits your style and personality. There are some really cool shower curtains out there that will definitely make your bathroom stand out. So don't be afraid to experiment and find the perfect one for you. Thanks for reading!