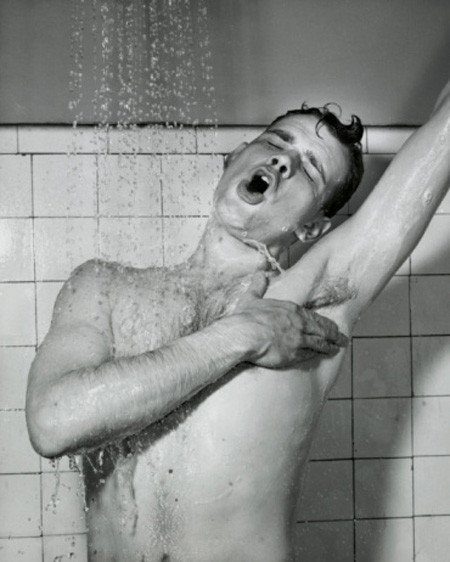 Why consider spending $60 on a cool shower curtain? If you're scraping by to pay rent, you shouldn't. But if you're looking to add personality to the bathroom in your house or apartment it's an easy way to accomplish that goal.
A shower curtain that isn't lame paired with some candles (for obvious reasons), a couple bathroom books, comfy towels and a colorful bath mat and you've turned an otherwise ratty looking bathroom into some far more appealing. Now all you need to do is remove the pee stains from the bowl and the crud that's caked inside of the tub and you're golden.
The Best Novelty Shower Curtains For Guys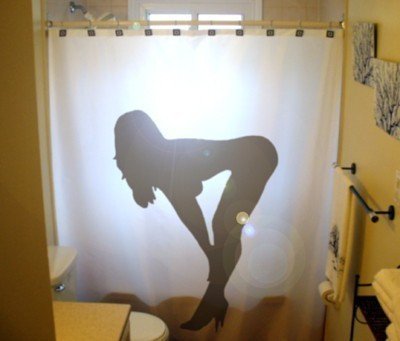 There are cool shower curtains and then there are hot shower curtains. With a little imagination and a really dirty mind, you can finally shower with the woman of your dreams!
Remind the world just how little everyone cares with this bright neon shower curtain. It may be a cold and unfeeling planet and you may care least of all, but that doesn't mean your bathroom can't have the perfect accessory.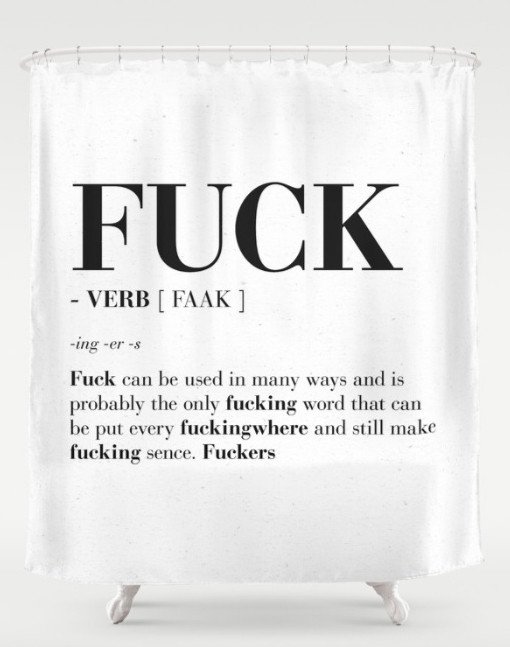 You're not being uncouth, you're being educational. Because who doesn't love a foul-mouthed pedant?