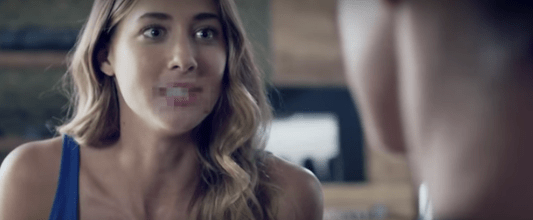 Fabletics Says Vaginas and We're All Stick A Thong in it and Move on
Did you know Kate Hudson, the actress from wildly celebrated films such as Almost Famous, You, Me, and Dupree and Fool's Gold is also co-founder of Fabletics? It's not such an odd question, actually. If you have a girlfriend or wife who is somewhat active, you have definitely heard of Lululemon, a brand that sells super comfy clothing and women's yoga pants that highlight everything from ass cheeks to labia.
Also: 11 Funny Commercials For Bad Products [Videos]
Well, Fabletics is trying to take a few bucks away from Lululemon by being the brand that sells yoga pants that hug asses but won't show off everything up front. Or, as they say in the commercial a few times …
A) Flower
B) Vajeen
C) Cooter
D) Va-jay-jay
E) Coochie
F) Muff
G) Beaver
H) Pussy
I) Snatch
If you choose H) pussy, congrats, you've won absolutely nothing.  Sure it's bleeped but what they're saying is obvious. Watch …
Why even bother with an ad like this? Because in 2013 Lululemon sold sheer pants that were basically see-through. Evidently some women didn't like it when guys awkwardly stared at them like this:
Weirdos, right? And while some guys would undoubtedly say, "Man I loved those see-through pants!" They're idiots. They like the idea of seeing naked women, but in the same way no sane woman wants to A) stare at or B) touch your sweaty, stinky balls, penis, or butt after you've worked out, no sane man would want to A) stare at or B) touch a woman's sweaty, stinky crotch or butt after she just sweated buckets. Anyway, the point is, the word pussy — not cooter, beaver, or snatch — makes an appearance in a Fabletics commercial. Enjoy your day.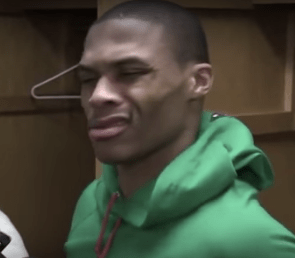 Also Watch: Video: Male Athletes Get Asked Dumb Questions Typically Reserved For Female Athletes
This dude's reaction says it all.