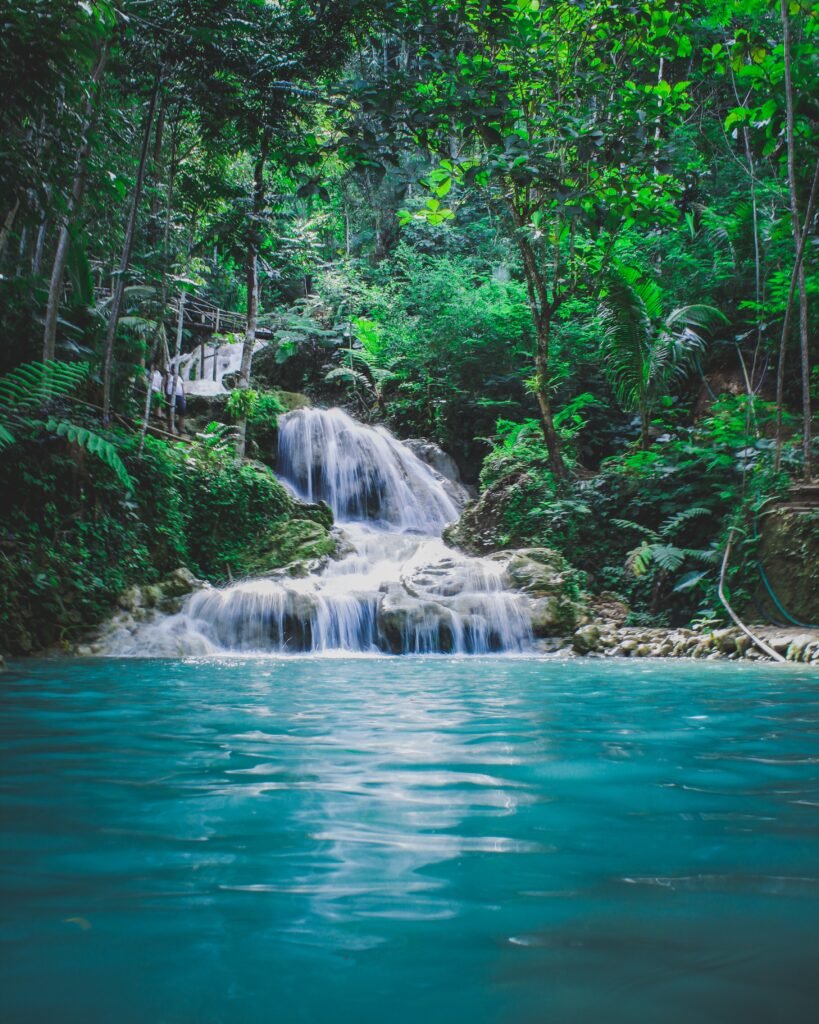 Over 50% of Costa Rica consists of rainforest making it one of the best wildlife and nature adventure destinations the earth has to offer. However, there's no need to forgo luxury on a Costa Rica vacation. With a plethora of luxury lodges to choose from, you'll be in prime position to explore the amazing jungle without sacrificing luxury accommodation, services, and amenities.
Lapa Rios, Osa Peninsula
Located within a 400-hectare tropical rainforest reserve, Lapa Rios offers the unique opportunity to explore some of Central America's last remaining lowland tropical rainforest. The lodge features seventeen private luxury wood-and-bamboo bungalows positioned along ridges overlooking the Golfo Dulce and Pacific Ocean. Naturally, the ocean views are stunning. Amenities primarily focus on health and wellness: guests can book sessions in the peaceful yoga deck, massage hut, or chemical-free pool. And, of course, the jungle can also be explored with the main lodge itself situated amidst lush, twisting jungle pathways and stairways. This amazing lodge is also a must-visit for wildlife enthusiasts. Tree frogs, pumas, toucans, and monkeys are just some of the amazing creatures you'll spot during a stay here.
Monteverde cloud forest
The Monteverde cloud forest is one of the most famous natural wonders Costa Rica has to offer. Its name refers to the blanket of low-hanging clouds that cover the forest's upper canopy. There's a number of exotic jungle retreats for you to enjoy and immerse yourself in the exotic flora and diverse wildlife (over 100 mammal species and over 400 bird species). Villa Blanca, for example, is a private lodge, which includes the exquisite Casitas and Honeymoon suites featuring private jacuzzis, wood-burning fireplaces, vaulted ceilings, and private garden porches. It also only takes a few minutes from the lodge to reach the hiking trail where you'll see beautiful macaws, Howler monkeys, ocelots, and jaguars. Once you're done exploring for the day, return to the lodge to relax and rejuvenate with the luxury spa treatments on offer.
Manuel Antonio
Located in the south of the country, Manuel Antonio is a stunning tropical paradise. Arenas Del Mar beachfront and rainforest resort, in particular, is an exceptional place to stay here and only a couple of minutes from the national park (itself home to dense rainforest and three beaches). During your stay at the luxury resort, you'll get to enjoy witnessing the local wildlife up close — even if you're simply standing in the lobby or relaxing on your terrace, the animals come to you! Not only does the lodge offer a luxury experience, but it also prioritizes eco-friendly habits (solar panels are used to heat the water, for example). You'll also get to enjoy two beaches, gourmet restaurants, and a wellness center, as well as a range of activities, including birdwatching, whitewater rafting, late-night hiking, and even tortilla making.
Costa Rica is one of the world's most interesting and unique vacation destinations. Lapa Rios, Monteverde cloud forest, and Manuel Antonio are some of the country's most beautiful spots you can enjoy exploring in luxury.