Have you ever thought of Canada as a travel destination? Not to worry if you haven't, you're definitely not alone! Canada is not at the top of anyone's list as a tropical getaway, especially if you go during the winter. In fact, the Great White North is often considered one of the most wintery countries in the world. But outside of the cold winters, Canada is a beautiful, expansive country with a vast multicultural society. Its largest Province, Ontario, has a population of nearly 15 million people and is home to one of the largest cities in North America: Toronto. So the next time you are considering a new vacation spot, skip the beaches of Hawaii and take a look up north. Here are some of the best things to do while traveling through Ontario!
Hit the Slopes
We all associate Canada with being snowy right? Well, if you are an avid skier, then Ontario should be at the top of your list of travel destinations. The province has nearly 60 highly rated ski resorts that are open during the winter season. These resorts are scattered around the province, with most of them within a few hour's drive from Toronto. The largest and most well-known ski resort in Ontario is Blue Mountain which is located about two and a half hours outside of Toronto by car. Blue Mountain has a wide range of slopes that cater to all different skill levels, from bunny hills to knee-knocking moguls. As with most resorts, Blue Mountain has an amazing village at the base of the mountain that has fine dining and beautiful accommodations for tourists and locals alike.
Another popular destination for skiers is the world famous Loch Lomond by the city of Thunder Bay. Loch Lomond is a skiers paradise with challenging runs that carve through the forests of Northwestern Ontario. The resort has some dining and accommodations, but it is minutes away from downtown Thunder Bay, which also has anything you might need. The resort recently added a tubing park that is fun for the whole family, and access is included in any ski passes or resort tickets!
Check Out a Sporting Event
Toronto is the largest city in Canada and home to some of the most popular sports teams in North America. The Toronto Raptors of the NBA are always a hot ticket, especially when a superstar like Lebron James or Steph Curry comes to town. The Raptors won the NBA Championship back in 2019 and have been a major draw in the city ever since. If you like hip-hop music, you can often spot the rapper Drake sitting courtside as the official ambassador of the team.
You can't talk about Toronto sports without mentioning the hometown Maple Leafs. The esteemed franchise is one of the most popular teams in the NHL, with a major following in every city they play. While the Leafs have had success in recent years, they are still chasing their first Stanley Cup since 1967, a drought that is certainly not lost on the hometown fans. If you want to attend a Leafs game, better plan ahead, as home games are usually sold out well in advance. N
Finally, if you find yourself in Toronto during the summer, there are few places that are more fun than a Toronto Blue Jays game. The Jays are Canada's only Major League Baseball team and often get marquee matchups against division rivals like the New York Yankees and the Boston Red Sox. Head to the Rogers Centre on a hot sunny day, and the roof will be open, allowing for a truly majestic scene.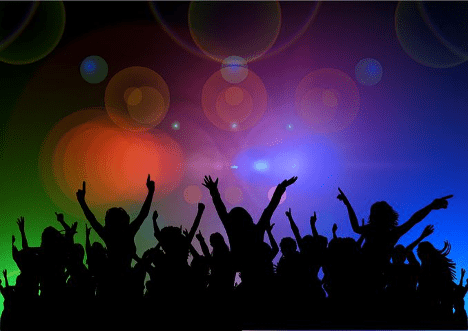 Check out the Toronto Night Life
Toronto is the New York City of Canada and offers incredible nightlife for both tourists and locals. Head over to King West to find one of the best areas for bars and pubs in the city, or check out Queen West, which Vogue magazine labeled the second coolest neighborhood in the world today. Finally, if you want a hip area of downtown Toronto to visit, check out Ossington Avenue which has dozens of taverns and breweries for you to try.
If waking up with a hangover isn't quite your thing, why not check out some of Ontario's best online casinos. Rather than visiting a brick and mortar casino, spend the night with friends and try some of the wide selection of online casino games available on any connected device. The timing couldn't be better right now, as online casinos in Ontario are expected to be legal by 2022, so you can start planning your trip now!
Online gambling in Canada has been legalized in most provinces for years now, but Ontario is looking to full legalization in 2022. All you need is a WiFi connection and a credit card to start playing at any Ontario online casino today. You do not need to be a Canadian citizen, you just have to physically be located within Ontario. If you are on a trip to Ontario, make sure to sign up for a new account to take advantage of any generous welcome bonus the site may be offering.
Go see the Majestic Niagara Falls
No trip to Ontario is complete without paying a visit to the province's most famous landmark: Niagara Falls. The falls are the largest waterfall system in North America, and provide a tremendous amount of hydro energy for the province of Ontario. Visit the area to eat at incredible restaurants, five-star hotels, and bask in the majesty of Mother Nature. Niagara Falls is located about an hour outside of Toronto by car, and you can book plenty of tours ahead of time if you plan on visiting on a specific day. There is plenty to see for every member of the family like the Rainbow Bridge that joins the Canadian and American sides, the cliffside park, or the 520 feet high observation deck at the always popular Skylon Tower.