2012 CADILLAC SRX | $35,985
Prior to 2012, the SRX's 3.0-liter V6 was overmatched by its hefty poundage. That's not the case anymore thanks to a new 3.6-liter V6 that boasts 308 hp and 265 lb.-ft. of torque, which gives the SRX class-competitive acceleration (though it also has lackluster 17/24 fuel economy numbers). As usual, the SRX has a well-appointed interior and crisp sheet metal.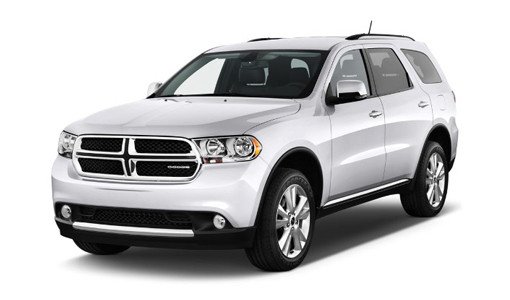 2012 DODGE DURANGO | $28,995
The Durango was completely redesigned last year, and the 2012 model isn't appreciably different — but that's a good thing. The Durango, once a larger truck-based SUV, is now a leaner CUV, though it's still sizable considering it boasts a third row and the ability to haul seven passengers (as long as the ones in that third row aren't too tall) in a well-appointed cabin. A 3.6-liter V6 churns out 290 hp — at 16/23, fuel economy is still SUVish — which gives the base model plenty of power. And the optional 5.7-lier Hemi V8, when paired with rear-wheel drive, makes the Durango a helluva lot of fun to drive considering it's a bona fide people mover.