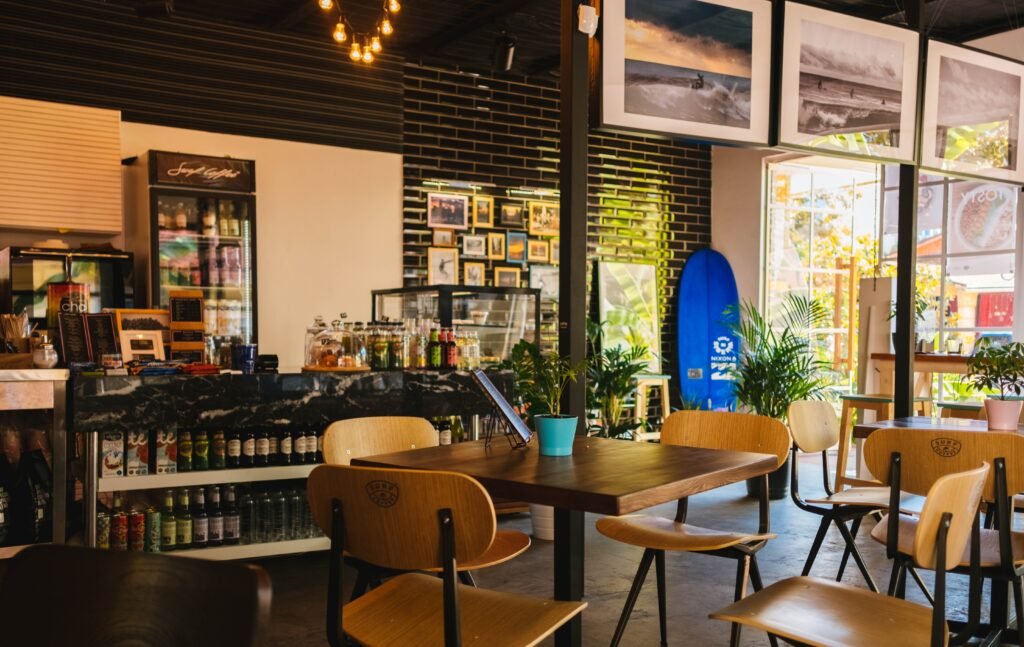 Chairs play a very important role when deciding how to set and decorate a gastronomic venue, be it a restaurant, a bar or a café. The decoration of this type of premises is extremely important to attract diners and make them enjoy their evening.
An important part of the decoration is related to the furniture that will be used in the premises, and in this case, we will focus on the chairs. It is very important to pay special attention to the restaurant chairs, since they play an important role when choosing between generating a contrast with the general decoration or accompanying it. Each option generates a different visual effect, and therefore, a different feeling.
The furniture, together with the decoration, is the strongest weapon of a place when it comes to ambience it to attract the attention of the clients, that is why in this article we will review the fundamental keys for the decoration of premises based specifically on the chairs and the furniture.
Let's see what are the latest trends in restaurant chairs and furniture.
Decoration of premises with terrace
When it comes to decorating outdoor dining spaces, metal and wood elements are usually the order of the day. Nice and simple tables and chairs made of wood or metal, even both elements combined, form the ideal furniture for this type of space. You just need to add some good lighting to match, like a string of lights and maybe some candles and torches, and voila!… We have created the perfect atmosphere for dinner or drinks under a starry sky.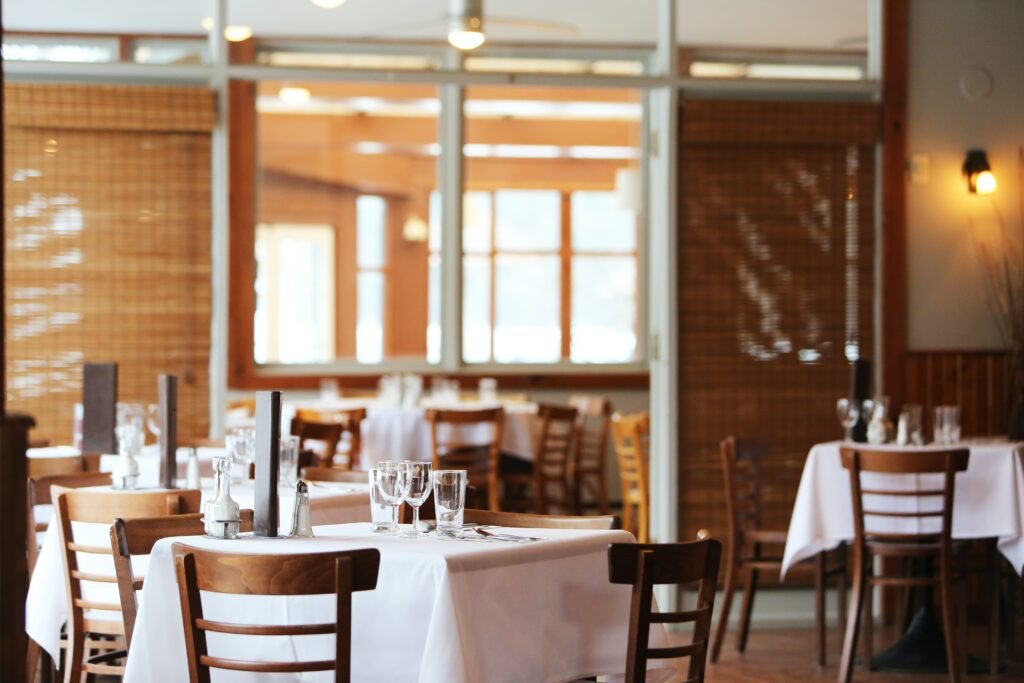 Retro style
As the classic phrase from the world of fashion says: "Everything goes!" This is the case with the retro style in interior decoration in premises, which is inspired by the 50s, 60s and 70s. This type of decoration involves colorful pieces, with exotic and highly contrasted patterns. The chairs usually combine wood with other materials, to generate an extravagant effect. It is a style that works very well in modern and extravagant places, those that seek to impress at first sight.
Nordic style
It is a trend that has become extremely popular in restaurants and bars. It is a very simple and natural style, which can use wooden chairs in a natural color, combined with very soft and natural fabrics such as linen or cotton. The tones are usually light and neutral.
Nature in abundance
One of the most used elements in the interior decoration of gastronomic premises in recent times has been green walls, vertical gardens and plants hanging from ceilings. Thus, plants have become a great trend in recent years, since they provide a pleasant and fresh air in the environment. For these cases, furniture with patterned fabrics in matching green tones, or even with leaf drawings, is usually used; also combining wood as the main element.
Art deco and natural style
Two of the main trends in the decoration of gastronomic premises in these years are based on art deco and naturalness. These styles affect the furniture and its materials. For example, the natural style bets on natural materials such as wood, wicker, rattan or iron. As for the colors, the natural colors of the material itself, or tones such as brown, olive green, earth, reddish, or beige, are also chosen. In addition, the materials can be combined with each other, such as iron and wood chairs.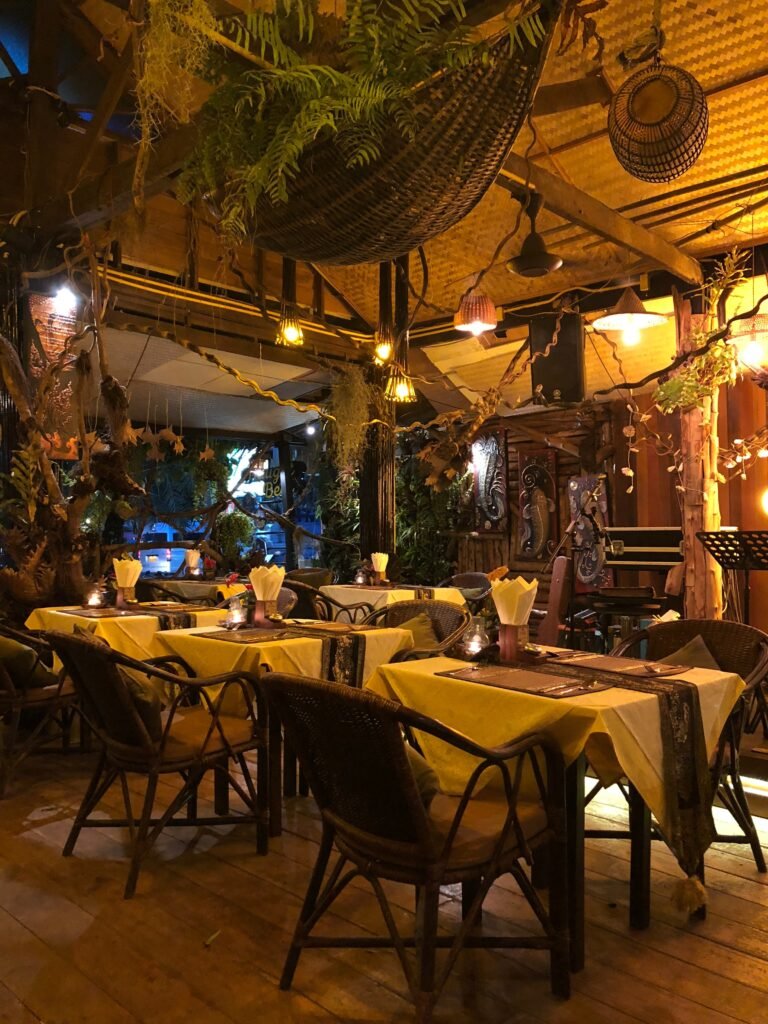 As for the art deco style, the furniture points to metal or marble structures, in bright and golden tones. The chairs of this style usually have a back, armrests and seats upholstered in old-looking fabrics, such as velvet; in strong colors such as maroon, red, blue, gold and green, among others.
Classic style
The classics never go out of style! Using classic-style chairs and furniture is also a trend. For example, wooden chairs upholstered in leather, with a worn style; and many times they are not all the same, but they are intended to be of different shapes and colors to generate greater impact. For example, half of the chairs of one type and the other half of another type are placed at the same table. Moreover, if the size of the table allows it, you can put up to three different types, or even each chair is of a different type. The opposite of most other styles.