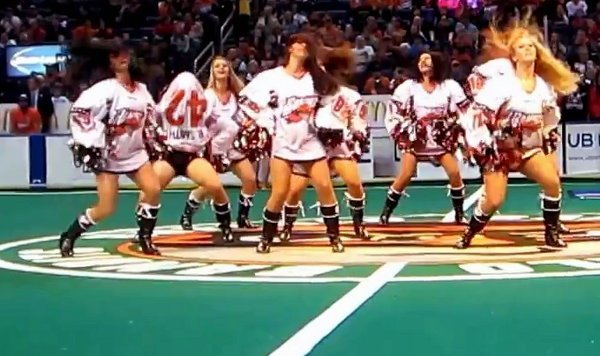 #5. This is the move you pull when you're a cheerleader that's having a bad hair day.
#6. If execution of the move called for A) a vicious headbutt, B) a potentially broken tailbone, or C) a burly guy in a beard getting a stiff arm, it'd be a success.
#7. Pfft. Everybody knows that when you botch a backflip you turn it into a handstand. What a bunch of amateurs.