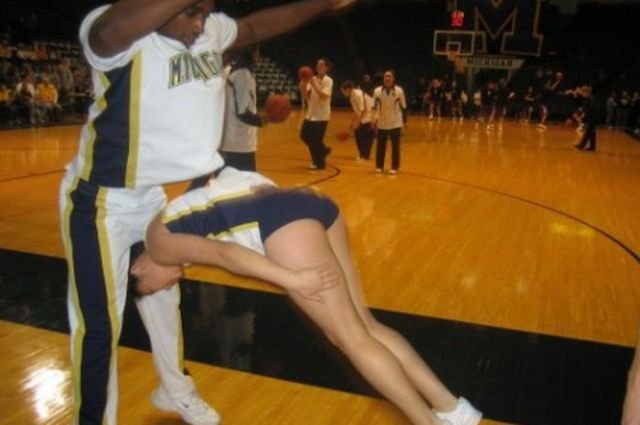 #1. We've never been interested in male cheerleading … until about a second after seeing this photo. Looks like an interesting move to learn.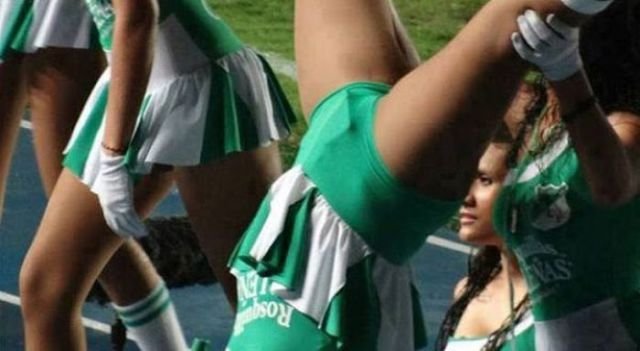 #2. Is she wearing the same chastity belt from Robin Hood: Men in Tights?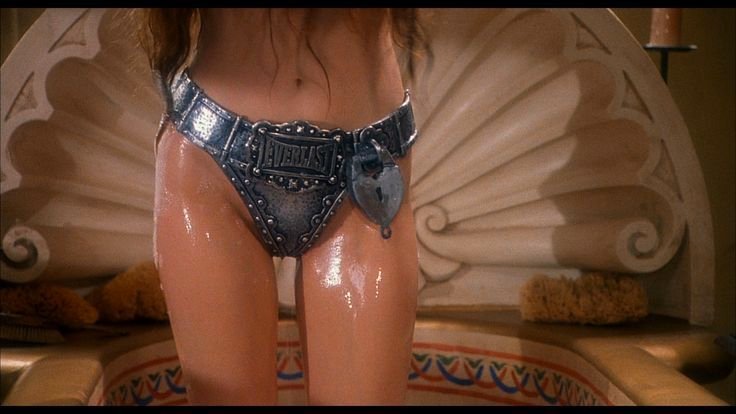 #3. It's either one of two things; here's hoping it's blood.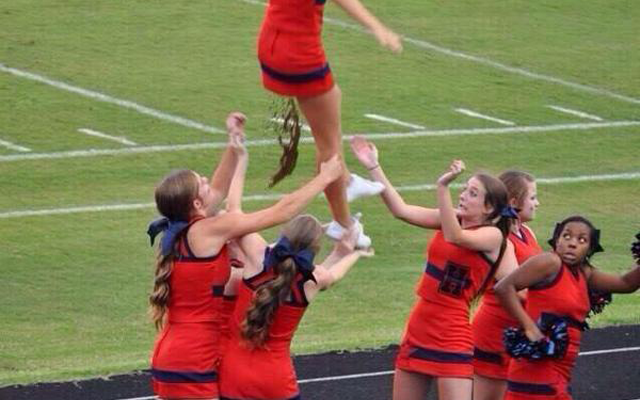 #4. You can tell by the looks on their faces tell you that, obviously, she totally stuck the landing.