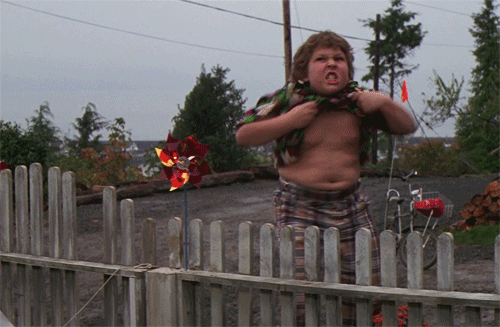 The 1985 Steven Speilberg film The Goonies remains a favorite of ours — and if you're reading this, of yours. Sure, Chunk's outfit is a disgrace, but his Truffle Shuffle skills, on the other hand, remain top notch. And would wrapping an workout freak like Brand up with some flimsy exercise cables really keep him attached to a recliner? Probably not. Still, we took a lot of cues from The Goonies. Unfortunately, some of them didn't follow the movie's storyline. For one, when we routed through our parents' things we found porn instead of a treasure map. And when tried to pull a switcharoo on our girlfriends in high school in the same manner Mikey did with Andy, that was shot down immediately.
We hold no grudge. In fact, we're still fascinated by the movie and loved learning these Easter eggs and movie facts. How many escaped you — even after your 356th viewing of the film?
No. 1: Who Owns One-Eyed Willy's Map Now?