Usually, all Greece tour packages are filled with a wide variety of activities and sights to see! These mainly include gorgeous archeological sites, stunning natural landscapes, lively cities, and unspoiled monuments. However, if you want to be really specific about your destinations, we suggest making a prototype itinerary! This way, you can easily navigate and have the most fulfilling holiday. So, let's look at the must-visit places in Greece!
Athens
Naturally, there is no way to avoid exploring the capital city! Not only is Athens the most essential part of Greece historically and culturally, but it is also home to some of the country's best heritage sites and landmarks. However, let's ignore the Acropolis and Ancient Agora for now and let's look at several more active and fun options!
See the National Garden of Athens, the city's most prominent public park, right behind the Greek Parliament Building. The park is excellent for relaxing and a little exploration, as there are many ancient ruins here as well, like Corinthian columns, mosaics, and busts!
You should also make your way to the Monastiraki neighborhood, a lovely place for those looking for some souvenirs or authentic Greek crafts. Their flea market is top-notch!
Olympus
The perfect destination for all history buffs and hikers, mount Olympus, is the highest mountain in Greece and definitely the most significant one!
Greek mythology has always been a huge part of Greek culture, and nothing has changed since ancient times. Mount Olympus is still considered to be the home to twelve of the most powerful gods and goddesses in their mythology, including the mighty Zeus.
While you might not encounter any deities on the way, Olympus is still great for hiking and exploring! Admire the crazy wildlife and impeccable greenery while climbing your way to its peak, Mytikas. However, make sure to keep up your strength before you go – hiking in Olympus usually takes six to seven hours! 
Mykonos
After the hikes and the sightseeing, you might want to relax. It is vacation time, after all! And there is no better way to do it than the Greek style.
For this, we suggest choosing Mykonos. The Mediterranean backdrop, friendly people, buzzing nightlife, and high-end clubs make the island one of the top holiday destinations in Greece.
During the daytime, the locals and the visitors keep it quite chill, relaxing on one of the beaches, or wandering around the streets. For the best sunbathing session, for example, you could go to Panormos Beach. Panormos is arguably the most popular beach in Mykonos, so there will be lots of company, but with its vast land, you will definitely find a place without having to brush shoulders.
After soaking in crystal blue waters and lying on a sandy white shore, prepare for an evening of partying! Any beach club is bound to be one of your wildest and most fun experiences, so do not miss out!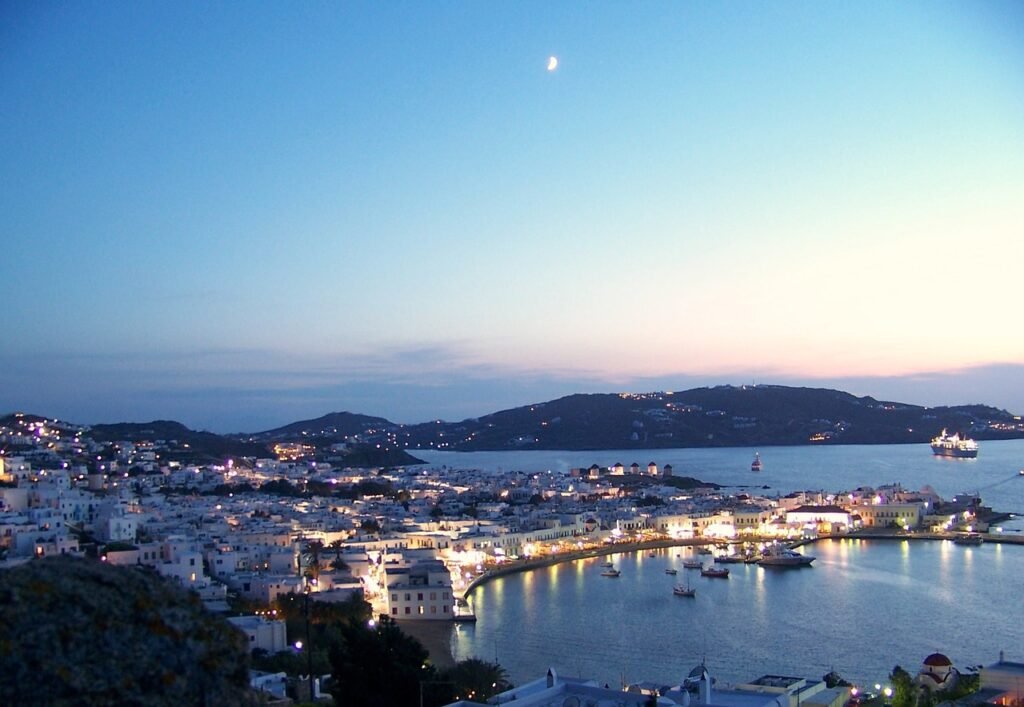 Peloponnese
If you wish to see more of Greek culture and historical background, but Athens seems a bit too crowded, Peloponnese is a great stand-in!
Full of monumental sites and archeological relics, the Peloponnese peninsula is perfect for continuing learning about the Greek ways of life. For example, if you want to get a little bit more into Greek cuisine, visit Nemea Wine Road. Located in the South of Corinth, it is one of the most beautiful regions that produce the best wine!
Or you could go see Nafplio, a striking seaside city of rich history and three fortresses surrounding it! To catch the best sights of Nafplio's panorama, head to one of the several hill-top spaces, ideal for taking pictures and seeing the city from a bird's point of view!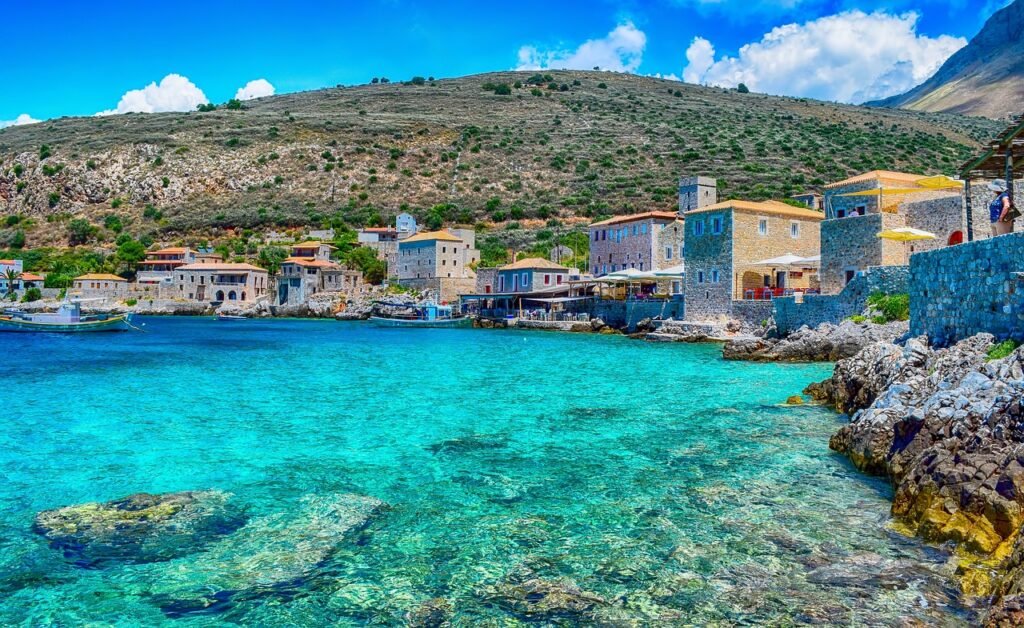 Delphi
Lastly, give yourself several days to explore Delphi, one of the most significant cities of Ancient Greece.
Full of stories of Greek Gods, Oracles, and other mythological figures, Delphi was once considered to be the center of the world, thus making it a unique holiday destination in Greece.
Fitting with the country's aesthetic, Delphi is full of ancient temples, like one of Apollo, stadiums, and ancient theaters. While loved and favored by many travelers, it is still less crowded than Athens but delivers the same significance of history!
If you like guided tours, take a look at the Delphi Museum, in which you can learn all about its role in ancient times and multiple exciting facts!
Follow our suggestions when making an itinerary for yourself, and there is no way to do wrong! Just make sure you have enough time to explore everything that is of interest to you and try to plan it thoroughly. Other than that, grab a camera, a swimsuit, and hiking shoes. Enjoy, and good luck!