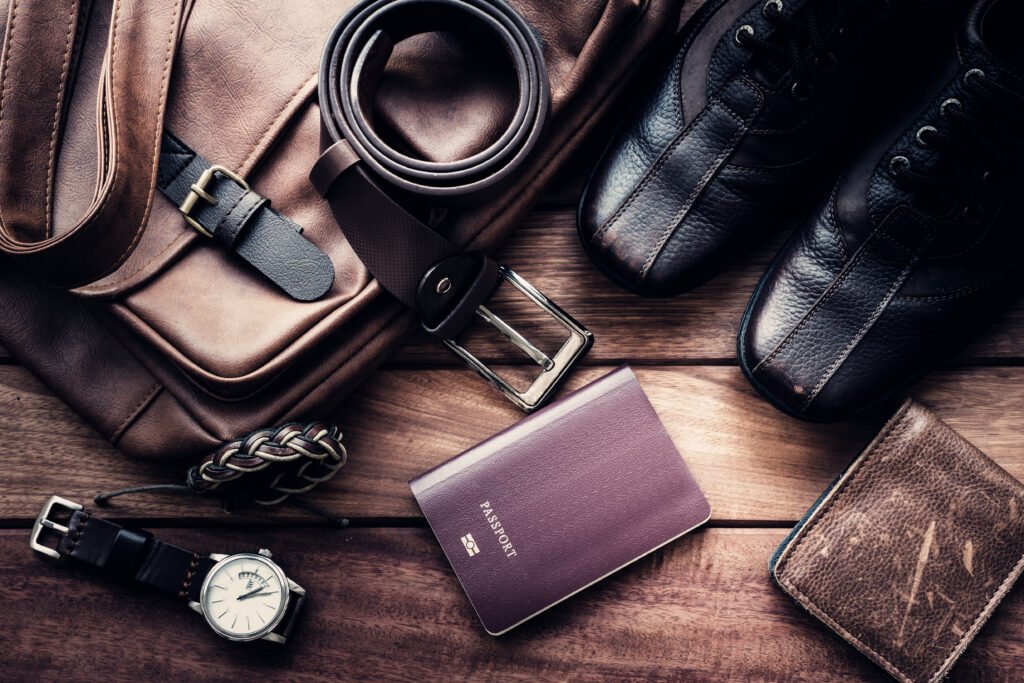 A man's wallet is a staple in his wardrobe. More than style, most men will first consider its functionality. The wallet is where a man keeps everything important that he carries in a day: cash, identification cards, and credit cards, to name a few. Because of its importance, no man should leave their homes for the day without their wallet.
Thankfully, men's wallets also offer more in the fashion department. With the number of options to choose from, you're sure to find one that suits your overall style and personality. Since there are so many nice-looking wallets that are perfect for every occasion, the key is to learn how to choose the most suitable one.
That said, here are some tips on how to buy the perfect leather wallet for any occasion:
1. Always Opt For The Best Quality
Take note that there's always a difference between good and bad leather. If you're looking for something that lasts, you'll want to go for the best. Take note that quality leather doesn't necessarily mean that it has to be expensive. To know if the leather is of good quality, you have to ask the right questions, such as how the leather was processed and where it came from.
When checking for the leather quality, here are some tips you can apply:
Check the leather's surface grain, such as having pebbles and other imperfections, as this would indicate that the leather is genuine
Check the leather grade
Smell the leather. It should have a musty smell, rather than plastic-like
Ask about the origin of the leather
Check the edges. Real leather has rough edges, while faux leather is smooth
2. Keep It Simple
For men's leather wallets, simplicity is always best. That way, the leather wallet stays and looks classy. While there are so many designs and colors to choose from, a neutral one will always take you through whatever occasion. Good hues would be natural tooling leather or any lighter tones of English bridle.
To start your search, there's a handful of simple and classic men's leather wallets on vonbaer.ee.
3. Be Careful About The Size
With men's wallets, you'll want something sleek, small, and flat enough to put in your pocket. This is because a bulging one will look unattractive.
So, it's good to choose a wallet that'll seamlessly fit your pockets so you can look neat whenever you bring it. You don't need a bulky one. After all, you'll only need to bring important cards, such as your credit card, driver's license, work identification card, and a little cash to survive the day or the occasion.
4. Think About The Compartments
Different wallet styles also have their compartment styles. It's your call to choose the proper compartments in it. Generally, this would depend on the things that you regularly put in your wallet.
For example, if you bring a lot of cards every day, choose a still flat wallet but has many card slots. That way, you're able to stay organized despite all the cards you're bringing.
5. Consider The Type Of Wallet
There are many different types of leather wallets for sale in the market today. The best way for you to narrow down your options is to consider the specific use that you have for your wallet.
Some of the most common types include:
Bifold: This is the type of wallet that makes it easier to access your cash and card, by simply lifting a flap. If you don't fancy bulky types, this works best as it's one of the slimmest types.
Minimalist: This is the type that's between a cardholder or money clip and a slim, bifold wallet.
Money clip: As its name implies, it's designed to clip just a few bills (cash) and perhaps a card or two.
As you factor in the type or kind of wallet, you may also want to consider the type of leather. These are:
Full-grain leather is more durable and thicker, thanks to its natural state of being preserved; this type doesn't go through too much factory processing.
Split-grain leather is of lower quality than full-grain as its layers are split into two: the top consisting of full-grain, and the bottom, split-grain.
Conclusion
With all these tips, choosing the right wallet for you should no longer feel like such a daunting task. Because you now know what to look for when choosing a wallet, you don't have to feel too pressured to immediately choose the very first one that appeals to you the most.
A wallet is a part of the everyday life of a fine, young gentleman. More than just the function it serves you, you can now have a stylish one as well.