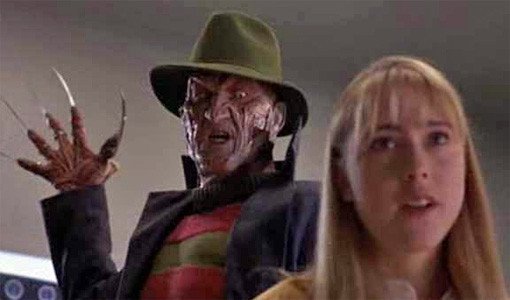 Robert Englund, best known for playing unapologetic serial killer and fedora wearer Freddy Krueger in Nightmare on Elm Street movies, turns 67 years old on June 6. Englund played Krueger, whose signatures were a glove made of razor blades and a complexion made for industrial-strength moisturizer, in eight films.
Also: Video: Jason Voorhees Sure Did Kill Lots Of People
He was replaced by the equally odd looking Jackie Earle Haley in the 2010 franchise reboot, but we're not going to focus on a bummer like that on Englund's birthday. Instead, we're honoring his legacy with clips that remind us of some of Freddy's overlooked good qualities.
HE WAS A HELLUVA GAMER


HE WAS A BRAINY GUY

NEXT: HE MOCKED D&D NERDS