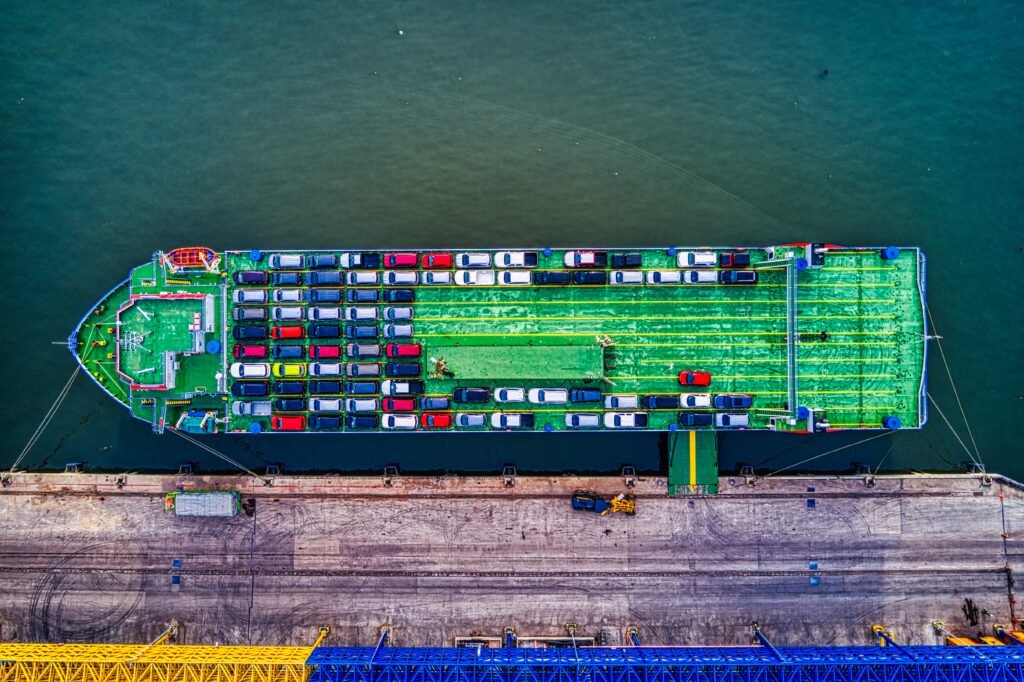 Whether it is for your life or your car, insurances play an important role in safeguarding your interests. In these uncertain times, people have started thinking about taking insurance for possibly everything. It is great to prioritize the value of insurance in every phase of your life.
For instance, if you are shipping your car overseas, there is no guarantee that it will reach its destination in the same condition. So how do you assure the security or cover the damages caused during the shipping?
That's when you have to think about taking shipping insurance. Irrespective of your reason for shipping your car overseas, shipping insurance is available for everyone.
In this article, you will get to know all the essential details regarding shipping insurance. Whenever you get your car back from overseas, Surex can help you find an insurance rate that works for you.
Where To Get Shipping Insurance?
Indeed, a car is one of the most valuable assets to humans, and even slight damage can create a hefty financial burden. Hence, to be prepared for the losses or damage, you need to take shipping insurance that can be availed through your auto transport company.
It is important to choose a reliable auto transport company that can provide you with quality transportation and shipping insurance. Make sure to find the best solution for your shipping insurance.
Why Do You Need Insurance While Shipping Your Car Overseas?
It is not possible to travel in your car overseas. In such instances, you may need to get your car transported through an auto transport company. While you are shipping your car overseas, there are plenty of uncertainties that revolve around your car.
Even though the auto transport company will provide utmost care to your car, you cannot predict what may happen. Hence, it is important to safeguard your interests and steer away from the financial burden by taking shipping insurance.
Here are a few crucial reasons why you need shipping insurance when you are shipping your car overseas.
● Covers The Damages During Shipping: When you have insured your car, you can easily cover the damages caused to your vehicle during the transit. Be it man-made or god-made damages; everything will be covered in the insurance. Simply put, right from the moment the company takes your car till it reaches the destination, all the damage or repair work expenses incurred on the car will be covered under the insurance.
● Additional Security: The company will tightly pack your car for shipping, but you will provide additional security that will help in the long run with insurance. If you have to regularly transport your car overseas, taking insurance for a certain time period will be more beneficial.
● Add-On Benefits: Not only just damage and repair coverage, but also some shipping insurance companies will provide you with add-on benefits. For instance, you can avail coverage for specific parts damage. This is a more comprehensive offer to choose.
● Protection Against Loss Or Theft: Apart from damages, insurance can protect your car against loss or theft as well. In case your car is lost during transit, you can claim your insurance money. If you didn't take shipping insurance, you might lose both your car and money if something happens to your car.
● Maintain Good Condition: Auto transport companies are more considerate towards cars that have insurance. They will provide extra care and security to those cars. So, eventually, you maintain your car in good condition during shipping. Insurance is a great way to get your car in exactly the same condition you shipped it.
All these benefits can only be availed if you think about getting shipping insurance for your car. It is not mandatory to get insurance, but it is smart to protect your car against uncertainties.
When To Purchase Additional Insurance?
Shipping insurance will cover almost every aspect, so you might be thinking, why would you need additional coverage? In most cases, you will not need additional insurance. However, it would be great to communicate with the auto transport company and ascertain whether the carrier used for transportation is insured.
There are certain conditions wherein you would need additional security for your car. Here are those conditions:
● When you are transporting expensive and luxurious vehicles
● When you have installed costly accessories on your vehicle
● When your car has gone through some major replacements and repairs.
Before continuing with the shipping, you must discuss all of these conditions with your insurance provider and check whether they will impact the coverage. According to their decision, you must decide whether you want additional insurance or not.
What Do You Need To Do Before Shipping Your Car?
There are certain things you need to keep in mind before you are shipping your car:
● Get Insurance: First and foremost, get insurance for your car.
● Inspect Vehicle: Get your vehicle thoroughly checked before shipping for any damage. This will allow you to verify your car after it reaches the destination.
● Take Photos: Take detailed photos of your car, including internal and external parts. It is essential to document the pre-transport condition.
● Clean Exterior and Interior: You need to clean your car thoroughly from both the outside and inside.
● Check Your Belongings: Before getting it shipped, you must check what's inside your car. Make sure there is nothing valuable.
● Empty The Gas Tank: The gas tank should be completely empty when you ship your car.
The Bottom Line
Shipping insurance is optional, but it should be made a necessary item when shipping your car overseas. Whether you are shipping through the land, water, or air, there are plenty of risk factors that can damage your car.
To get that peace of mind, taking shipping insurance becomes essential. It can protect your car against different types of damages, loss, or theft and also ensure its condition. There are more than one reasons why you should be taking shipping insurance.
Your car is your most valuable asset, don't toss it over to uncertainties; shipping insurance is worth every penny!