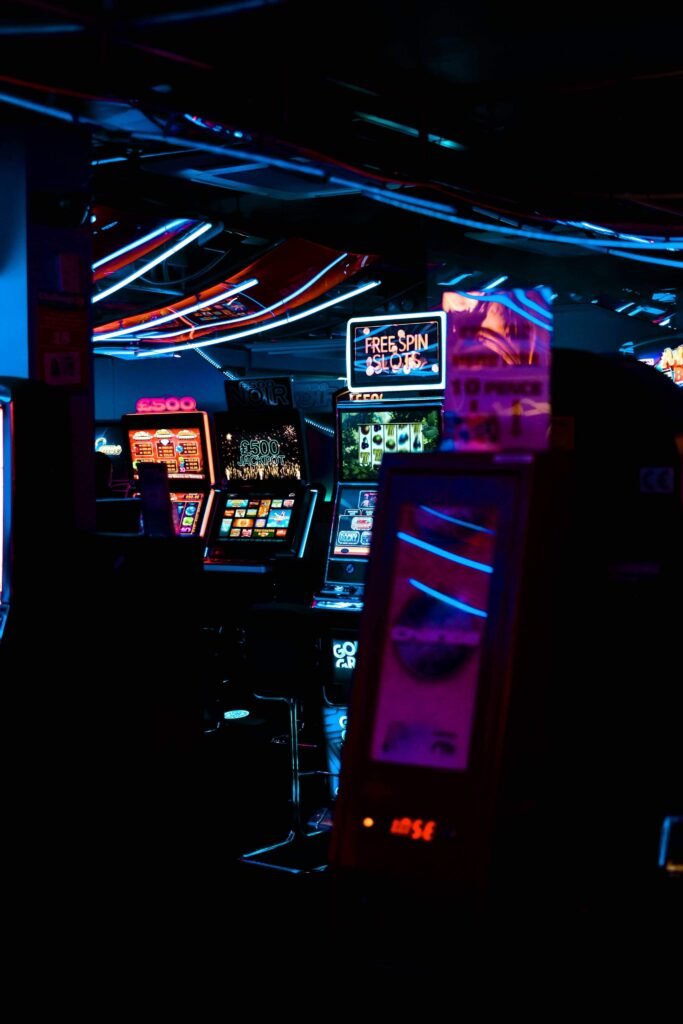 We've all dreamed of winning truly astronomical sums and made plans of how we would spend it. While pessimists would probably brush your thoughts aside, that doesn't really mean you can't turn that into reality. One way to do that would be to attack the progressive slots section at an online casino. Yes, spinning the reels can turn you into a millionaire overnight! Hidden behind some of those reels are whopping jackpots.
Want to know which are the best games to play to potentially hit the mega jackpots? Read on to find out where the moolah lies. These are the biggest online progressive slots as rated by DogSlots.com.
Mega Moolah
Reels: 5
Paylines: 25
Min/Max Bet: 0.25/6.25
Max Win: Jackpot $1,000,000 minimum
When it comes to some of the biggest ever recorded wins at online casino games, Microgaming's Mega Moolah is a progressive slot that you will see featured often on that list. The max win jackpot of this game is set at 75,000 coins, but when the free spins round in initiated, it can go up to a massive 225,000 coins since all wins are tripled. Therefore, if you hit the max win during a free spins round, you are going to win a fortune.
Like with any other progressive, the odds of hitting the max win and doing it during a bonus round are slim, but that is not to say it does not happen. Mega Moolah has made millionaires of many players, but one of the biggest wins recorded on the Mega Moolah progressive jackpot game came on October, 6th 2015 when John Heywood won a whopping €17,879,645 while playing Mega Moolah at Betway online casino. But that record was broken in September 2018 when an anonymous gambler raked in €18,915,872.81 while spinning the reels at Grand Mondial casino.
If you look at the top 10 biggest ever wins in online casino history, you will notice Mega Moolah comes up at least 4-5 times.
Mega Fortune
Reels: 5
Paylines: 25
Min/Max Bet: 0.25/50
Max Win: Progressive jackpot 250,000 minimum
Mega Fortune, like Mega Moolah, is another progressive slot that deserves every bit of hype that it gets for recording some of the biggest jackpots wins recorded in online casino history. Tens of people have become rich wealthy overnight courtesy of Mega Fortune. The slot is among numerous entertaining and high payout slots to have come off the drawing board of NetEnt.
The biggest jackpot win recorded on this slot is €17,860,868. An anonymous player met his/her fortune while playing online at Paf Casino on 20th January in 2013.
Mega Fortune is a medium variance slot with a return to player percentage of 96.6%. The maximum win is 27,440 times the stake on the spin, and the maximum win is something which is more likely to occur during the expanded reels where you have 5,488 paylines.
Hall of Gods
Reels: 5
Paylines: 20
Min/Max Bet: 0.20/50
Max Win: 3 progressive jackpots
Hall of Gods is a popular online progressive from NetEnt. In terms of how many millionaires it has made and also in terms of the biggest wins paid out, Hall of Gods falls just short of the undisputed two – Mega Moolah and Mega Fortune.
A lot of slots enthusiasts seem to be striking gold playing this game in recent years which has turned the tide in favor of Hall of Gods from NetEnt.
A Swedish player who chose not be identified won a massive €7.8 million in November of 2012 while playing at Unibet casino.
Hall of Gods has a return to player percentage of 95.7% and a hit frequency of 37%. This means that if you play for long enough, you will certainly hit plenty of wins. However, the big wins come in the multiplier round and from the three progressive jackpots offered. The multiplier here is a 3x multiplier.
Arabian Nights
Reels: 5
Paylines: 9
Min/Max Bet: 0.10/200
Max Win: Progressive jackpot seeds at €125,000
As the name suggest, this is a medieval Middle Eastern themed slot that has quickly gained a reputation as a progressive jackpot that can catapult anyone from rags to riches. Arabian Nights may not be in the same league as Mega Fortune or Mega Moolah, but it has churned out many millionaires over the years as well.
One of the biggest wins on Arabian Nights was an incredible €4,800,000 that was paid out in one shot. From 2018 – 2014 the slot has recorded 8 payouts greater than at least €1 million.
While the moolah is huge, what we've noticed is that the graphics really looks like it is begging for a revamp. In fact, the whole user interface could do with some modernizing. It is very uncharacteristic of a NetEnt slot to have subpar graphics. What we do love is the simple bonus features which are straightforward and effective.
Joker Millions
Reels: 5
Paylines: 25
Min/Max Bet: 0.25/25
Max Win: €62,500 in base game; progressive jackpot seeds at €100,000
Joker Million is a Yggdrasil progressive that makes it the only non – NetEnt or Microgaming progressive slot on this list. Joker Million recorded its highest ever win at €5,188,683, and its average win is €2,430,807. Not bad numbers at all if you are on the winning end. This progressive offers a return to player percentage of 95.3%. The last win paid out by Joker Million was on 22nd December in 2016, the winning player bagged a massive €3,291,285.
In terms of looks and gameplay, it is a card themed game with clear graphics and the game interface is simplistic, easy to understand and control.
Since it last paid out in 2016, another nifty payout could be around the corner. This could be the perfect time to try your luck spinning the reels at Joker Millions.