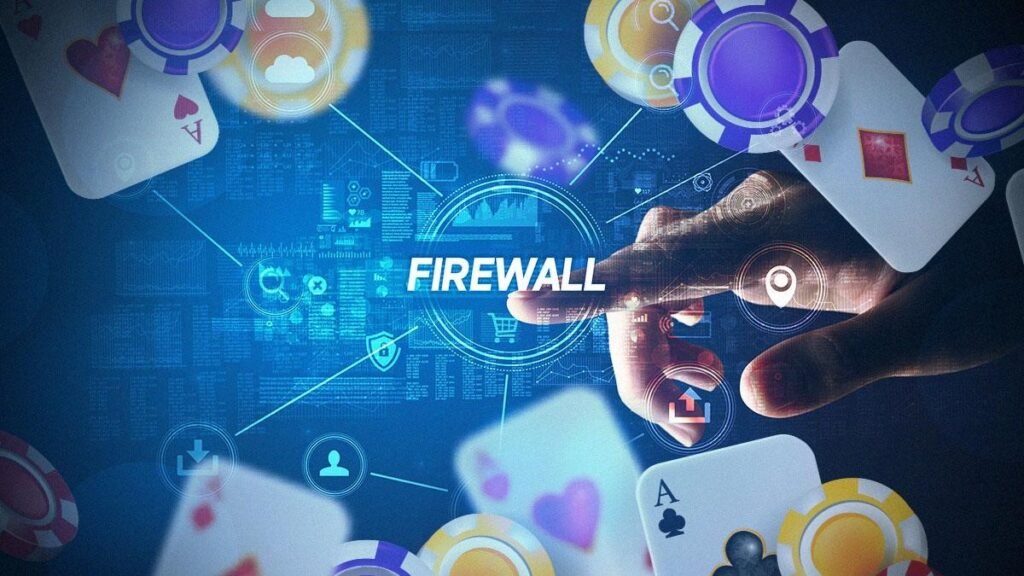 Myriad betting enthusiasts are switching from brick-and-mortar to the digital gambling world. However, this exponential growth also exposed data of online gamblers to malicious actors. They can exploit security flaws to disrupt the website's operations and access valuable information. To curb the prevalent data threat issues, the onus of protecting players' data is on operators.
Online gambling industry and data breaches
The best real money casino sites collect a large dataset of bettors during registration, such as Social Security Numbers, IP addresses, date of birth, email, and banking details.
Bad actors make money by accessing the login credentials of bettors through security methods like multi-factor Authentication (MFA). After stealing a large pool of sensitive information, cyber-criminals can expose gambling sites to various vulnerabilities like money laundering, account takeover, credit card fraud, bonus hunting, and DDoS attacks.
For instance, a renowned gambling app Clubillion became a hacker's victim. A technical glitch exposed around 200 million records daily on the cloud platform, as per reports. It includes users' names, winning track, phone numbers, private messages, and other personal information. This data breach made bettors vulnerable to banking fraud.
Protocols followed by the online gambling industry to protect customer data
Using sophisticated techniques and tools to breach data, malicious actors are becoming extremely advanced. So how do gambling providers ensure data security for their members?
Encryption and security measures
SSL (Secure Socket Layer) encryption is a standard practice in this industry. This technology encrypts connections between the players and betting sites, securing personal information and transactions online.
Two-factor authentication
Online gambling sites add additional layers of protection by enabling two-factor (2FA) for data management and real-time fraud analysis. This cybersecurity protocol prevents interruptions from DDoS attacks.
Third-party auditing
Third-party auditing firms are integral in ensuring the integrity and transparency of online gambling portals. These internationally recognized testing laboratories help operators uncover potential fraud and mismanagement through stringent internal process assessment.
Regular data backups
Gambling sites also improve data security more effectively by creating backups. Backup as a Service (BaaS) allows iGaming organizations to stay safe from cybersecurity threats that could compromise users' sensitive information, like ransomware attacks. Besides, it simplifies recovery processes for the operators.
Cybersecurity awareness training
Gaming service providers provide online game-based activity training to prepare their staff for real-world data threats. With gamified experience, employees gradually improve their skills as they learn through real-life simulations.
Emerging technologies in data security for online gambling
Current security standards need to be revised to protect gamblers and companies alike. Hence, legal gaming operators are leveraging cutting-edge technology to take security to the next level.
● Artificial Intelligence (AI) and Machine Learning (ML)
Like other industries, AI and ML can also enhance cybersecurity for gambling platforms. AI/ML-enabled security solutions can recognize patterns in players' behavior. If the system detects unusual variations, it instantly neutralizes threats and vulnerabilities.
● Blockchain technology
Crypto betting is a new normal in the gambling industry. That said, many online operators today accept payments via digital currencies, such as Bitcoin, Litecoin, Ripple, Ethereum, and much more. The blockchain technology used during transactions is virtually impossible to hack.
With no personal information required, players can initiate funds anonymously.
● Biometric authentication
Biometric authentication is the latest safety solution that meets the highest security standards for mobile bettors. Players can access their account only after verifying via face ID or fingerprint scan. Since biometric data saves on the user's phone, this authentication system is hack-proof. Hence, identity theft becomes virtually impossible.
The role of regulators in data security for online gambling
With advancements in technology, online gambling regulation also continues to evolve. Gambling commissions levy strict laws to protect consumers, operators, and sensitive data. These authorities encourage operators to make betting a safe and fair experience.
Thus, the key roles of data regulators include:
Testing security system
Fraud detection
Prevention of manipulation
Fighting the black market
Preservation of integrity for operators
Data minimization and transparency are two major principles of gambling regulators. Firstly, they'll check if the operator uses reliable data storage systems to reduce data theft risk. Further, the authorities frequently verify the site's data storage system to protect gamblers from potential cyberattacks. They also restrict gambling sites from storing data for more than the stipulated time to avoid anti-money laundering and anti-terrorist financing issues.
Operators who neglect risk assessment and compliance are subject to paying huge fines set by regulation bodies.
Final Words
The constantly growing online gambling industry requires strict security regulations and procedures. No "protection walls" will expose financial and private data to bad actors online.
By leveraging advanced security systems, iGaming organizations take every possible step to protect sensitive user data. Prioritizing data protection is also critical for operators to build credibility in the competitive market. Further, regular audits by regulatory bodies ensure the sites are up-to-date. This positive approach will undoubtedly bog down fraudulent activities in the online betting market.