#4. Pay Attention to Body Language
Pay attention to the details. Things like eye contact (or lack thereof), tone of voice, and hand gestures are all tips as to whether your point is getting across, or if you're being too brash, etc. Clearly, catching a bitchy tone means the person isn't happy with what they're hearing but isn't a fan of point No. 1 (aka being direct). Don't fall into the trap. Identify some cues and try to bring them back into the fold. You might not be able to, but it's worth a shot.
Alternatively, body language that portrays confidence in the workplace include: consistent eye contact, a firm (but not vise grip) handshake, dress slightly more formal than the office dress code, and maintaining good posture.
#5. Know Your Subject
If you're trying to bullshit someone it's easy to get lost in your head. As you're trying to fill in gaps or veer them toward discussing another topic, you're all but guaranteed to lose engagement or miscommunicate. Instead, know what the hell you're talking about. If it's HTML, know the ins and outs of the areas you're looking to discuss. If you have questions, have educated questions instead of ones that'll lead you into more dark territory.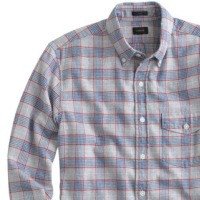 Want To Keep Reading? Sweet. Try This … Want To Make More Money? Tuck In Your Shirt [Survey]
Guys who tuck in their shirts tend to make more money and like their jobs more, according to a new survey.