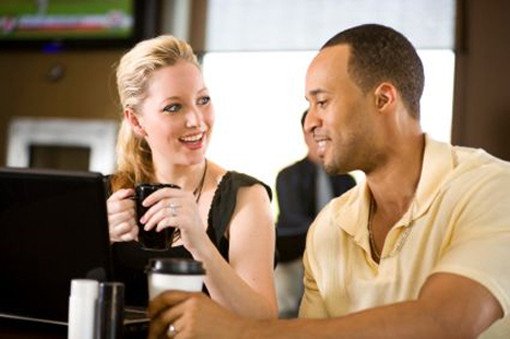 1. Know You Can Talk To Anybody
The ability to talk easily with people makes you feel and appear confident. So if the thought of joining a conversation with a stranger gives you agida, try using the "Yes, and" technique that improv actors use to keep dialogue flowing.
If, say, the attractive girl in accounting says, "I like working out." You can respond with, "Yes, and … I do too! I'm actually thinking about possibly running part of a half marathon next weekend." Now you've got a dialogue going, and a potential new running buddy. (Note: Time to start actually running.)
2. Know You Smell Good

Nobody wants to hang around someone who smells like a barnyard. And even if you're just afraid you do, other people will pick up on your hesitancy.
Well, Gillette has you covered: Fresh + Clean Cool Wave body wash ($8 for a 2 pack @ Amazon) and Clear Gel Cool Wave antiperspirant/deodorant ($8 for 2 pack @ Amazon.com)
will help you smell better and stay that way. The body wash rids your skin of dirt and odor while Clear Shield's perspiration-fighting formula halts underarm B.O. and wetness before they have a chance to begin.
3. Know Your Limits

Not to get all self-helpy, but achieving goals boosts your confidence. So get in the habit of writing down goals — it actually helps you achieve them.
If, however, you write them down and don't achieve them and then feel even worse about yourself, break down the goals into smaller ones. "Write book" becomes "Write first chapter of book." And "Compete in and win Mr. Olympia contest" becomes "Go to gym twice this week." You get the idea.
4. Know You're Well Dressed
If you dress like a mess, that's how you may feel. So choose clothing that's appropriate for your body type …
* We're not saying you should wear stripes, but if you do, wearing vertical stripes elongates your torso. So even if you're not thin, you can look the part. Skinny and tall dudes should opt for horizontal stripes to make their shoulders appear broader.
* Lighter colored shirts make you look slightly larger, so if you're heavy, dress in monochrome and wear dark colors that lengthen your shape.
* Unless you're in Hawaii or a Cosby Show rerun, shirts with big print on them is a bad idea for all body types.
5. Know You Look Good

Looking good will help you feel good. So spruce up your mug with Gillette Fusion ProGlide Shave Prep ($4 @ Amazon.com) ProGlide Power Razor ($10 @ Amazon.com). Both products make shaving simple and easy.
Gillette's Hydra Smooth shaving gel moisturizing formula, with shea butter, helps keep your skin hydrated during the shave, while the Power Razor's MicroComb directs stubborn hair toward the blade. And those once hard-to-reach spots like around the nose are no trouble thanks to the razor's redesigned precision trimmer.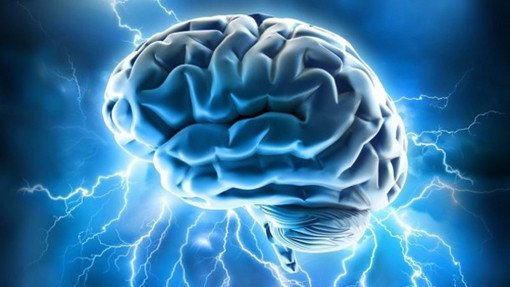 6. Know Your Brain Chemistry

A recent study at McGill University concluded that people who eat lots of chicken, cheese, and nuts feel more confident. The reason? Those foods contain a lot of amino acid tryptophan, a chemical which boosts the amount of serotonin in the human brain.
Serotonin makes people feel relaxed and ready to tackle challenges. So while there's no such thing as a confidence pill, eating a grilled chicken sandwich might be the next best thing.
7. Know It All
When you don't know what's going on in the world, it's more difficult to interact with people who do. A subscription to The Week ($75 for 52 issues @ Amazon.com) can help; it takes the biggest news stories from the past week and puts them into short, digestible clips. If you're not a fan of filthy, dirty paper, read it on your tablet. You can also follow news outlets on Twitter (we especially like @BreakingNews).