Hey there, Bucko. Did I hear right? You plannin' on proposing to your gal? Congrats! That's great news, Bud. We're proud of you.
Okay, now that your father and uncles have done their work and given their congratulations, time to get down to business. So, what's in store for you? Do you already have a ring picked out? If not, you may feel like you're in trouble.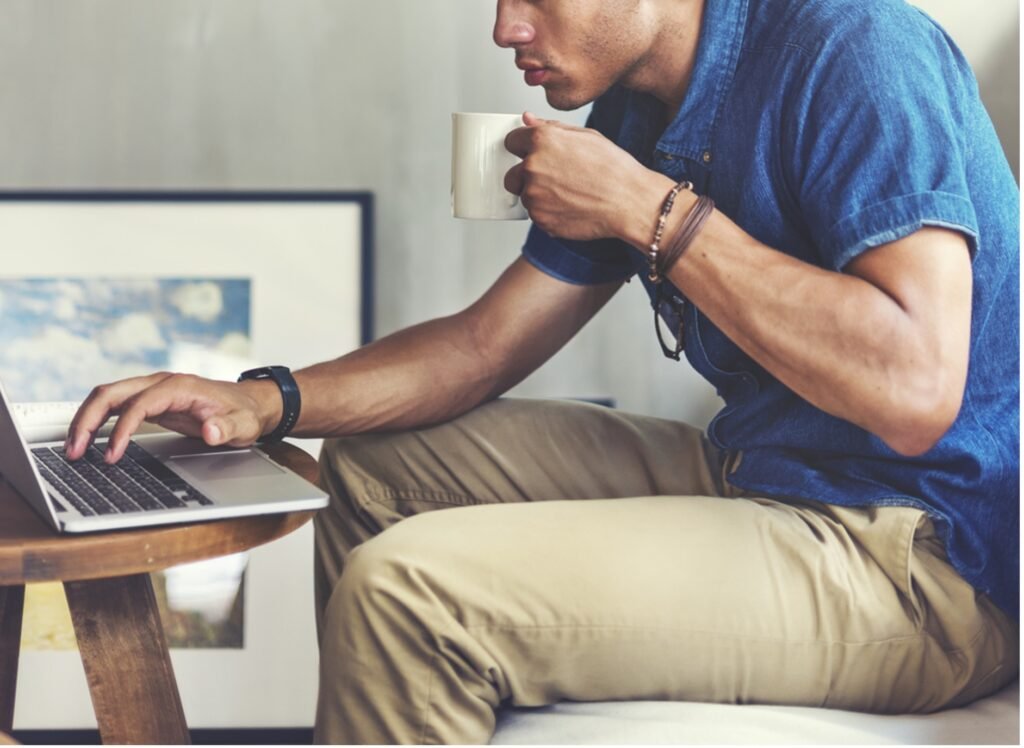 But have no fear! You don't need to go to a local jeweler to buy a ring nowadays, somewhere that you're bound to be charged a premium, too.
As with most things nowadays, you can buy an engagement ring online. And don't expect a quality dip. You're getting the creme de la creme nowadays when shopping for women's and men's wedding bands.
But where do you begin your search for the perfect engagement ring online? Here's what you need to consider.
Find a Jeweler You Trust
First of all, you need to find an online jeweler you can trust. There are more than enough online jewelers making women's wedding bands and men's rings, but who do you trust?
You want to find jewelers with a positive reputation. You can do this by searching for Google reviews, Yelp reviews, Reddit forums and asking around your workplace, favorite cafe and more. Don't be afraid to ask others, "Where'd you get your ring?!" They're bound to be flattered by you asking and you can gain some real insight from what they have to say, especially if they got their ring online.
You'll also want to really scour their website. Don't only look at on-site reviews. Look at their site copy. Are they being transparent? Do they tell you exactly what their rings are made of or are they using a lot of fluffy words to cover up shoddy quality? Go with the brand that doesn't yank you around, the one that tells you exactly how it is – from materials to production.
Know What to Look for
Most importantly, you need to understand what it is you're looking for. In particular, what does your soon-to-be fiance like and what size ring do you need?
Sizing
Sizing is one of the most complicated things you'll deal with when ordering a ring online. Reason being is you have no specific way of checking whether the size is right until you attempt to put it on your finger. But here's the thing: It'd be the same if you were to purchase an engagement ring in person, especially if you were trying to make it a surprise.
But how do you find the right size ring? There's a number of things you'll want to consider, and things you should consider trying out to find your fiance's size. For sizing, there's a number of things you could try out, such as:
Measuring another ring whenever they're not wearing it
Tracing their ring when it's not on their finger
Casually asking them their ring size
Asking a family member or friend if they can find their ring size out for you
Comparing your fingers to their own to find a general size
If you're unsure of their exact ring size, you should get a ring that can easily be resized. Gold, platinum and silver tend to be the easiest, as they're softer metals – rings that can be resized without causing any significant damage.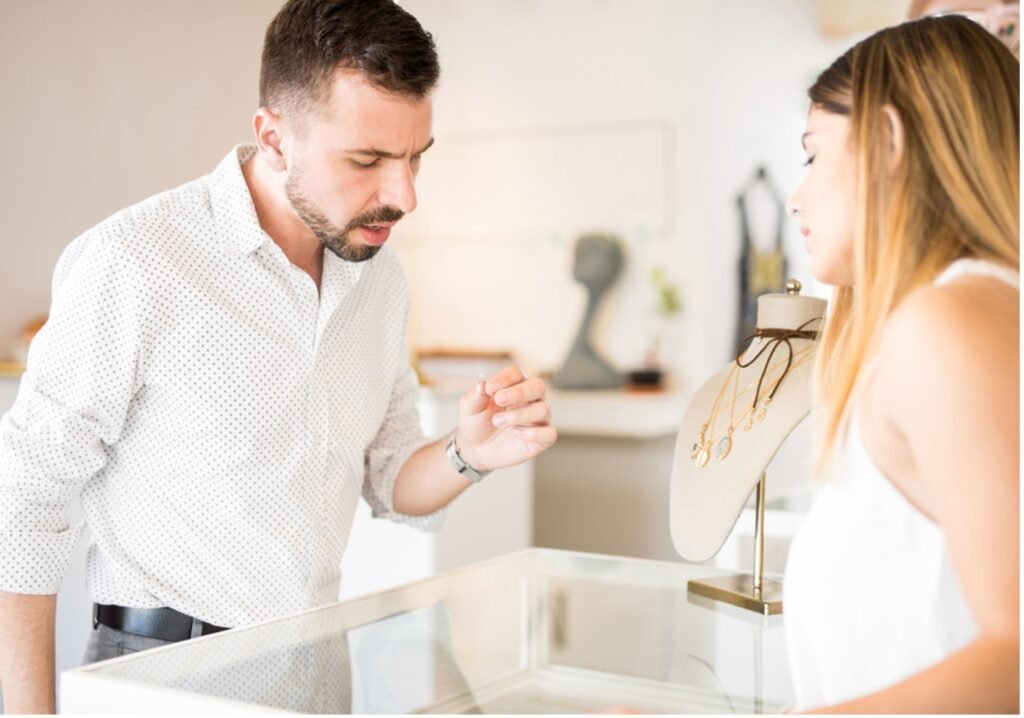 Know Your Budget
You also need to understand what you can spend. You should work with a budget from the start, setting parameters for you to work within. This will make it easier for you to find the right engagement band from the very start, as you otherwise might find the perfect ring that just so happens to be outside your price range.
Some things to consider when it comes to price are the materials you want the engagement ring to be made of. White gold and other precious metals will tend to run a pretty penny. Moreover, any rings with center stones and wrap-around diamonds are going to add up.
However, you should do what feels right. If you have a set budget and find a ring that goes outside of it, you may want to reconsider what you're thinking. Before you go and hit purchase, you need to do some long, hard thinking. That means determining what your hardline budget is and whether you can honestly break it.
For instance, there's a budget you need to set for your own financial comfort and a budget that's set due to strained finances. Know the difference so you can make the determination whether you can flex your budget or not.
Once you find the perfect ring, you'll know it. Once you find that ring, you'll want to consider whether it's the right choice for you, in the end, or if finances can be thrown to the wind for some time.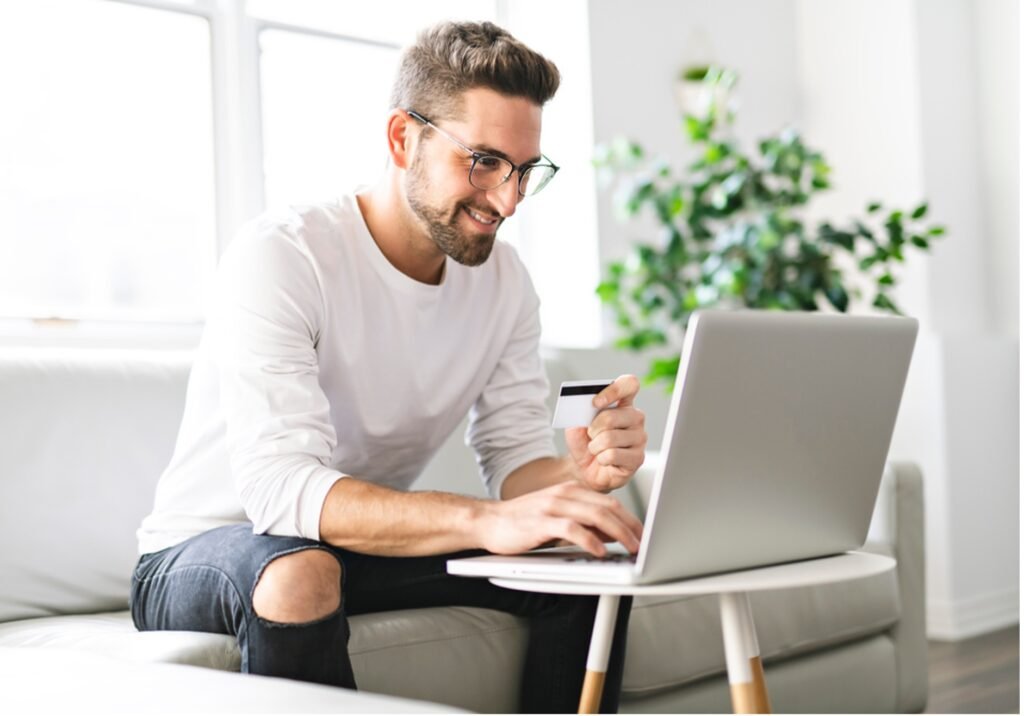 What If You Want to Design Your Own?
If you don't find the ring of your fiance's dreams, don't fret. There's always the option to create a custom wedding band. This is perfect for anyone who knows what ring size they need, what type of ring they want and what their budget is. With this information, you can create the ring of your fiance's dreams, all within your own limits.
Take your time, do your research and find the ring you've long been looking for.