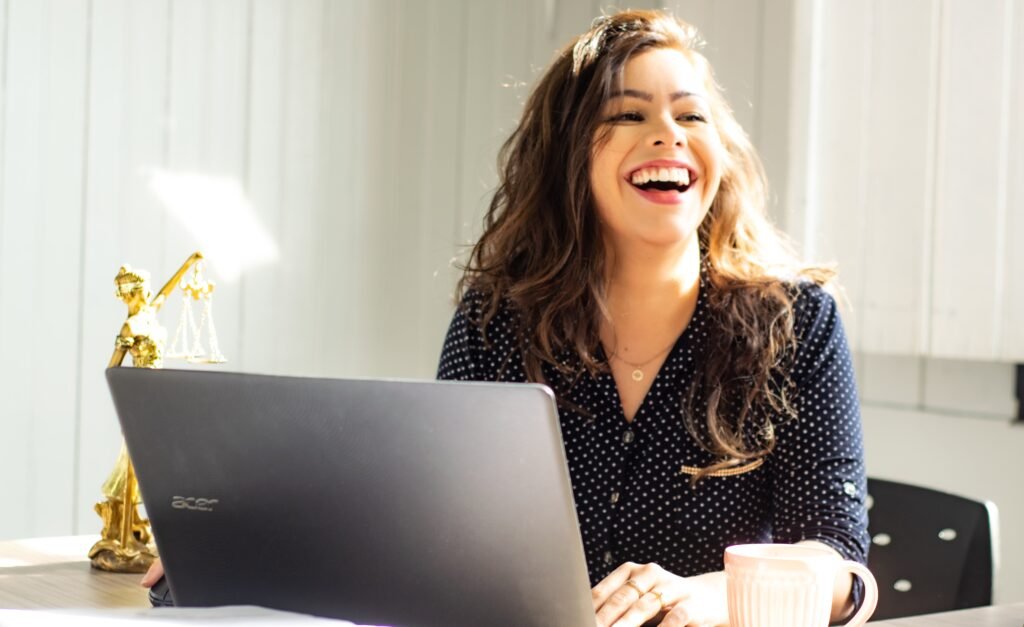 It's not super easy to find the job you want these days. The economy is in shambles, the competition is fierce, and good jobs are hard to come by. But if you're determined to get that job you've always wanted, there are things you can do to improve your chances. Here are some tips to help stand out from the crowd and land the job of your dreams.
1. Do your research
Before you apply, it's important to do your research and figure out what companies are looking for. What skills do they require? What kind of experience do they prefer? The more you know about a business, the better your chances of impressing them with your application.
You'll also be able to figure out if the company is the right fit for you. You want to make sure you want to work there and that you'll be happy with the job if you do get it. As such, look at reviews of the company online and talk to people who work there if you can.
To do research, you can use a site like Glass Door. They often have company reviews as well as detailed information on what it's like to work for a particular company. You can also research a specific job title to get an idea of what the job entails and what skills are required.
2. Network
Networking is essential. You need to get your name out there and let people know you're looking for a job.
There are a few ways to go about networking. You can attend industry events, reach out to people you know who work in the field you're interested in, or join relevant online groups. You should also make sure your LinkedIn profile is up-to-date and that you're actively using it to connect with others in your field.
3. Tailor your resume
When you're applying for jobs, you need to make sure your resume is tailored to each position. Don't send the same generic resume to everyone. Instead, take the time to customize it so that it highlights the skills and experience that are most relevant to the job.
If you're not sure how to tailor your resume, you can use a service like TopResume. They offer a free resume critique service that will help you identify what areas of your resume need improvement.
4. Write a great cover letter
In addition to tailoring your resume, you should also take the time to write a well-crafted cover letter. This is your opportunity to really sell yourself to an employer and explain why you're the best candidate for the job.
When writing your cover letter, mention specific examples of your experience and accomplishments relevant to the job you're applying for. You should also avoid using generic phrases like "I'm a hard worker" and instead focus on highlighting concrete evidence of your work ethic.
5. Check Your Socials
Many companies will look you up when hiring. There's a good chance even a giant company like Amazon will background check you.
Be sure to clean up your social media accounts before applying for jobs. Remove any posts or pics that could be construed as unprofessional. Look at your Twitter and see if there are any posts that could make you look bad. Even if the posts are old or aren't intended to look bad, companies are wary of hiring someone with a negative online presence.
Be sure to Google yourself as well to see what comes up. If there's anything negative, take steps to fix it. You can create positive content to push down the negative results.
6. Practice interviewing
One of the only ways to prepare for an interview is to practice ahead of time. This might help you feel more confident and less nervous when it comes time for your actual interview.
Start by coming up with a list of common interview questions and then answering them out loud. Alternatively, you can role-play with a friend where they play the interviewer and ask you questions.
7. Dress for success
Like anywhere in life, first impressions matter. You'll want to dress in such a way that shows you're professional and serious about the job.
For men, this often means wearing a suit or dress pants with a button-down shirt. For women, there are more options, but try to keep things formal. You should also avoid wearing anything too casual like jeans or sneakers.
8. Arrive early
It's important to arrive on time for your interview, but it's even better to arrive early. This shows that you're punctual and takes some of the pressure off since you won't have to worry about being late.
Try to arrive early. This will give you time to calm any anxious feelings and review your answers one last time before the interview starts.
Conclusion
Getting the job you want takes time, effort, and preparation. But if you follow these tips, you'll be one step closer to landing your dream job.