#3. NIKE PRO ($40 and up @ Amazon.com)
Guys who sweat like a broken spigot know the perils of wearing thick, gray cotton T-shirts. Thankfully the folks at Nike managed to develop a line that's specifically designed to wick excess moisture away from your body.
Your skin stays cool and your pits and back stay drier. Best of all, women will be less prone to vomiting if they come in contact with you after a workout.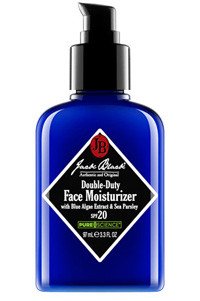 #4. JACK BLACK FACE MOISTURIZER SPF 20 ($27 @ Amazon)
If you are exercising outside UV can either leave you looking like a leather sofa or a red sea of blisters. Since we're guessing you want to be melanoma-free, rub on some Jack Black's moisturizer daily.
It's free of parabens, sulfates, synthetic fragrances, GMOs, pthalates, and triclosans. Also, it keeps the skin hydrated without oiliness, and its SPF 20 will get the job done in the sun during a quick workout. Longer workouts would require more protection — a waterproof and sweat-proof sunblock of SPF 45 or higher.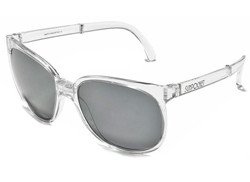 #5. SUNPOCKET SPORT SUNGLASSES ($105)
Ultraviolet blasts from the sun can reign cataract-inducing radiation down upon your eyeballs at 186,000 miles per second. In the same manner you would use protection in other important areas of your body — don't make us spell that one out for you — do the same for your peepers.
Sunpocket Original sunglasses are lightweight and foldable shades made from durable Grilamid plastic. Even better, their lenses provide 100 percent UV protection. Even, uh, better-er, they look cool.
Also: Arnette Catfish: Still Incredible Sunglasses
#6. SANDISK SANSA CLIP ZIP ($43 @ Amazon.com)
Did you know that songs that are between 120-140 beats per minute (BPM) were found to be the best music to exercise to? Seriously. We're not sure how to use that info to our advantage with our playlists, but we think it means keep Lady Gaga, Pink, and anything that doesn't make us want to mosh off of them.
The SanDisk Sansa Clip Zip is a good option for a couple of reasons. For one, it's cheap. Two, it protects your smartphone from being used as a sweat rag if it's in your pocket or strapped to your arm.