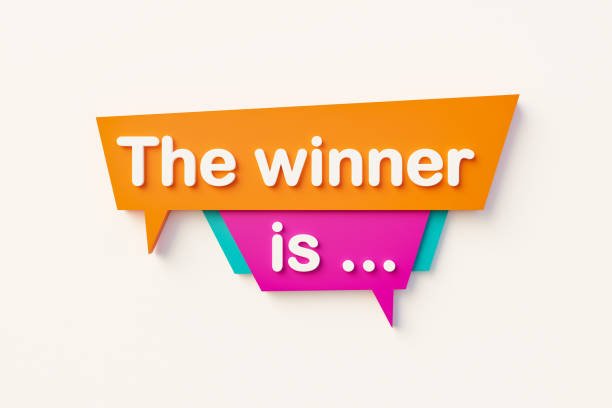 With the growing popularity of online sweepstakes casinos, it has become increasingly essential for players to distinguish between legitimate and rogue platforms.
The difference between the two can mean not only a fair and enjoyable gaming experience but also safety for your personal information and financial security.
This article aims to provide you with a detailed guide on how to recognize a legit online sweepstakes casino from a rogue one, ensuring that your gaming experience remains positive and secure.
But what is an online sweepstakes casino, actually?
Online sweepstakes casinos have become a popular alternative to traditional online gambling platforms, particularly in jurisdictions where standard online casinos may face legal restrictions.
Unlike traditional casinos, sweepstakes casinos operate on a model that allows players to enter sweepstakes games for a chance to win money or other prizes.
They do not use real money for wagers, but rather virtual currencies that can often be purchased or earned through various means.
Players typically purchase virtual currency or products that can be used to play games within the casino. For example, they might buy virtual coins or sweeps cash, which can then be used to participate in sweepstakes games.
Winning virtual currency in sweepstakes games may allow players to redeem it for real prizes or cash.
Those platforms offer a wide variety of online sweepstakes games, including slots, table games, poker, and more. They may mimic the look and feel of traditional casino games, but operate under different legal frameworks.
Sweepstakes casinos are often designed to comply with specific legal regulations that differentiate them from traditional gambling.
They must adhere to specific laws governing sweepstakes, which vary by jurisdiction, and need to ensure that their games, promotions, and overall operations align with those laws.
What are the characteristics of legitimate sweepstakes casinos?
Recognizing legitimate sweepstakes casinos requires an understanding of the key characteristics that separate reputable platforms from potentially fraudulent ones.
1. A legitimate sweepstakes casino will have proper licensing and comply with all regulations specific to sweepstakes in the jurisdiction where it operates. This information should be readily available on the casino's website and verifiable through the licensing authority.
2. Transparent and easily accessible terms and conditions are a hallmark of trustworthy sweepstakes casinos. They outline the rules of play, redemption processes, eligibility requirements, and more, ensuring that players fully understand what they are participating in.
3. Security is paramount in any online platform, and sweepstakes casinos are no exception. Legitimate sites use advanced encryption technologies to protect player information, along with measures to prevent fraudulent activities.
4. Reputable sweepstakes casinos will utilize random number generators and other fair gaming practices to ensure that the games are unbiased and that the outcomes are entirely random.
5. Availability of customer support through various channels (e.g., email, phone, live chat…) demonstrates a commitment to player satisfaction. Response times and the quality of support can also reflect the legitimacy of a casino.
6. Online reviews, forums, and industry recognition can provide valuable insights into the reputation of a sweepstakes casino. While every platform may have some negative feedback, a consistent pattern of positive reviews is a good sign.
7. Whether purchasing virtual currency or redeeming prizes, legitimate sweepstakes casinos provide clear, secure, and efficient payment processes. This includes details on how to buy in-game currency, as well as the methods and timelines for prize redemption.
8. A focus on responsible gaming, with tools to set limits, self-exclude, or seek assistance, reflects a responsible approach and is an essential feature of legitimate platforms.
9. Collaboration with well-known brands, software providers, or other industry players can add credibility. Legitimate casinos often have partnerships that align with their commitment to quality and integrity.
10. Periodic testing and inspection by third-party organizations and ongoing compliance checks demonstrate a sweepstakes casino's commitment to maintaining legal and ethical standards.
What are the warning signs of rogue sweepstakes casinos?
While legitimate sweepstakes casinos provide a fun and secure environment, rogue or fraudulent casinos exist with the intent to deceive players.
1. If a sweepstakes casino does not display proper licensing or fails to provide verifiable information, it is a major red flag. Trustworthy sites readily provide details about their licensing and regulatory compliance.
2. Rogue casinos often have vague, hidden, or even contradictory terms and conditions. They might use confusing language to mislead players about their rights and obligations.
3. Weak or outdated security protocols, such as the lack of SSL encryption, can be a sign of a dubious platform. Security is paramount in protecting personal and financial information, and legitimate sites invest heavily in robust security measures.
4. If a site does not use random number generators or has an unusually high house edge, it may be manipulating game outcomes. Transparency about gaming practices is essential in a legitimate sweepstakes casino.
5. A lack of responsive and knowledgeable customer support indicates poor service, and it may even signal fraudulent activity. Legitimate casinos prioritize customer satisfaction and provide multiple support channels.
6. While some negative feedback is normal, a pattern of complaints and poor ratings on review sites and forums should be taken seriously. Look for recurring issues that signal underlying problems with the platform.
7. If a sweepstakes casino delays withdrawals, imposes unfair limitations, or makes the redemption process overly complicated, it could be operating dishonestly.
8. Excessive and intrusive advertising, along with unsolicited emails, may be a sign of desperation to lure players. Reputable casinos maintain ethical digital marketing techniques and practices.
9. Responsible gaming measures are a sign of a casino's commitment to player welfare. Their absence may indicate a lack of integrity.
10. Beware of offers and bonuses that seem unrealistically generous or come with hidden requirements. Rogue casinos often use such offers to entice players without any intention of honoring them.
Make sure not to get trapped!
Recognizing a legit online sweepstakes casino from a rogue one is essential for a safe and enjoyable gaming experience.
By following the guidelines above, understanding the characteristics of legitimate platforms, and being aware of the warning signs of rogue casinos, players can make informed decisions and enjoy their gaming experience with peace of mind.
Always research and verify a sweepstakes casino's credentials and reputation to avoid falling victim to fraudulent practices!