Once upon a time, shorts were strictly for children – knee pants, as they were called, allowed children the freedom to run and play without worrying about tearing their trousers if they fell and skinned their knees. But the Second World War saw soldiers donning shorts in hot, tropical climates – and when they came home from battle, they brought their shorts with them.
Still, men these days usually fall into one of two camps: those who avoid wearing shorts at all costs, and those who wear shorts that just don't look good. There's a lot that can go wrong when you're wearing shorts – they can be too long or too short, too baggy or too tight. They can even make your legs look weird. Here's what you need to know to look stylish in shorts.
Make Sure They Fit
The most important thing to know when you're shopping for men's shorts is to make sure they fit properly. For one thing, shorts should never come down below the knee – they should stop at two to three inches above the knee, unless they're athletic shorts or board shorts, which may have an inseam as short as three inches. If you're tall, go for a longer, nine- or seven-inch inseam. If you're under 5'7", you'll want a five-inch inseam to avoid the shorts coming down over your knees. Getting your knees out allows you to preserve the freedom of movement and comfort that are the entire point of wearing shorts in the first place.
Shorts, like trousers, are available in slim and wide fits, so choose the fit that best suits your body type. If you're slim, choose a slim fit. If you're athletic – and particularly if you have muscular thighs – choose shorts that fit well but allow you to move freely. If you're more of a dad bod, choose wider cuts with straight, wide legs. Whatever you do, avoid shorts that flare (or appear to flare) at the bottoms of the legs. They'll make you look like you're wearing culottes.
Experiment with Color
Men's shorts are available in a wide range of colors, and there's no reason why you shouldn't rock a colorful, summery pair to your next barbeque or garden party. In fact, it's commonplace among the affluent denizens of New England coastal resorts to wear shorts known as Nantucket Reds – they come in a washed-out, pinkish color. Pair brightly colored shorts in fun fabrics, or even shorts embellished with embroidery or patterns, with a simple, solid-color button-down or t-shirt. Go for tops in the same color family as your shorts, or in a different shade of the same color. If you have pale legs, avoid shorts in lighter colors, but if your legs are tan, white and khaki will make your skin tone pop.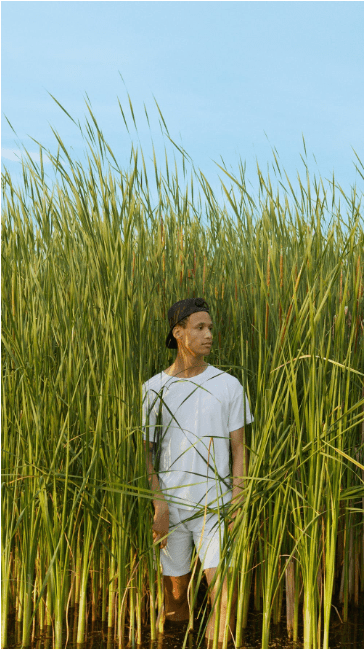 Grab Some Cutoffs
Cut-off shorts are perfect for summer. You can make your own by chopping the legs off a pair of jeans with a sharp pair of fabric scissors. Cut them at the knee to start and then try them on to check the length. You can always cut them shorter, but you can't make them longer once you've cut them! Remember, shorts should always come down to at least two inches above the knee.
Pair with Fun, Short-Sleeved Button-Downs
Pairing shorts with a short-sleeved button-down can instantly pull your look together, and short-sleeved button-downs are available in a range of fun colors and fabrics for summer outings. There's no need to tuck in your shirt, but throw on a cardigan (or drape it over your shoulders) for a glamorous-yet-casual appearance.
Wear Shorts to Informal Occasions
Shorts aren't inappropriate for casual occasions, but trousers are the best choice for formal occasions. Don't wear shorts to a wedding unless it's Hawaiian themed, and/or takes place on an actual beach (and even then, maybe ask about the dress code first). You probably shouldn't wear shorts to work, either, even if you work in an office that permits casual wear. If you're not sure what the dress code is for an event, you should probably just go ahead and wear long pants – especially if it's a work or professional event, or if there will be a lot of older people there, as many older people may still believe it's inappropriate for men to wear shorts.
Shorts are a clothing staple for men and women alike – and you don't have to feel self-conscious about wearing them to casual events. The right pair of shorts will make you look and feel amazing, and that's what's most important when it comes to your wardrobe.